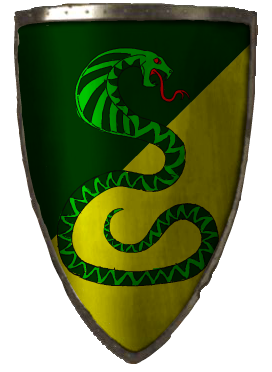 Josh Hirsh
is the oldest son of Thalmes, and Lessley Hirsh making him both a member of and the heir to
House Hirsh
. Josh Hirsh has three siblings in the form of Emile, Astria, and
Emily Hirsh
of which his brother Emile is a high ranking member of the House Hirsh forces and he runs the protection operations of two of the mines run by House Hirsh, while his sister Emily is a powerful Magi and following the founding of the
Order of the Blue Dragon
she has come to join this new order, while the youngest in Astria Hirsh has become a skilled assasin for the Order of the Violet Dragon. Josh was involved in a very long relationship with Anna Kendrick but he has been made to marry Taylor Swift and in this way he is now engaged to
Taylor Swift
.
Josh Hirsh was born the first child of Thalmes, and Lessley Hirsh which made him the heir to the house. In this way he spent his early life training with members of the House Hirsh honor gaurd in order to be a more skilled military man, as well as tactician. When he reached the age of twelves he was sent to Lucerne to join the Lucernian Academy which was an honor that wasn't common for children born in Brill as they are historically a poorer town then those of other towns. While at the academy he discovered that in Brill House Hirsh was something special and powerful but when it came to Lucerne his house was a small fish. This lack of respect that he found in the Lucernian Academy created a sort of chip on his shoulder that remained when he returned as well. As he came to grow in age he came to be discusted with his younger brother Emile Hirsh who his paranoia was telling him was attempting to take the heir role from him. Despite the best efforts of Emile the two became bitter enemies, and this only increased when Josh was forced to marry Taylor Swift and while this was happening Emile fell in love with Taylor Swift.
History
Early History
Josh Hirsh was born the first child of Thalmes, and Lessley Hirsh which made him the heir to the house. In this way he spent his early life training with members of the House Hirsh honor gaurd in order to be a more skilled military man, as well as tactician.
Lucernian Academy
"It was a shocking turn of events to see how weak House Hirsh was in the eyes of the nobility in Lucerne. I was laughed at for my arrogance, and after realizing what we were, I became bitter about the entire process."
-Josh Hirsh
When he reached the age of twelves he was sent to Lucerne to join the Lucernian Academy which was an honor that wasn't common for children born in Brill as they are historically a poorer town then those of other towns. While at the academy he discovered that in Brill House Hirsh was something special and powerful but when it came to Lucerne his house was a small fish. This lack of respect that he found in the Lucernian Academy created a sort of chip on his shoulder that remained when he returned as well.
Return
As he came to grow in age he came to be discusted with his younger brother Emile Hirsh who his paranoia was telling him was attempting to take the heir role from him. Despite the best efforts of Emile the two became bitter enemies, and this only increased when Josh was forced to marry Taylor Swift and while this was happening Emile fell in love with Taylor Swift.
Taylor Swift
See Also : Taylor Swift
Demons on the Loose
Demons on the Loose
Arthas was the source of so much evil, and we had just allowed him to walk around in front of us.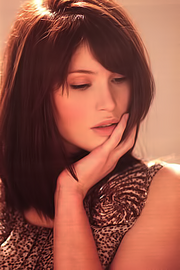 "

It was beyond anything I could have imagined. This man was the Arch Lord of a grand state within the Kingdom of Lucerne. There was only one man in the kingdom who held more power then an Arch Lord, and that was the one man I knew would believe me when I told him about this letter.

"

—

Edward Cullen
Gemma Cullen would be in a meeting for Order of the Blue Dragon alongside her cousin Edward Cullen when she was told that a letter had arrived at the Tower labeled for her. She would remain for the meeting and not immediatly get the letter but following the meeting with the Order of the Blue Dragon she had recieved a letter from a Magi from the Kirin Tor that she had met long before named Medivh and had wished to known if she had an audiance with the King. He asked her that if she did have an audience with the king that she needed to use that right away to give him word of something terrible happening in Lorderon. When Gemma responsded questioning why Medivh wanted to speak with the King, and what terrible thing this was that was happening in Lorderon he would respond with the truth. He told Gemma in the letter that Arthas had lost his mind, and was forming a chaos cult of which was growing more powerful each day within the walls of Lorderon, and that unless he was stopped he was going to destroy the entire state.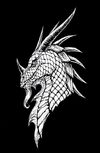 The Rise of Lucerne
I saw the destruction of the world, and knew I had to stop it. There was nothing left to do but become bigger then everyone else. The Empire was never going to be the beacon the world needed it to be. Westros was on fire. The Bretonians had reached for the stars and been burned. And the old shadow of Numeron was fading far too quickly. It was left to us in Lucerne to change the fate of all those who wished to reject darkness. We were the last hope for a world who had long since given up on believing.
Lady Gemma Cullen,
I am sorry about the rushed nature of my last letter, but the news was not good, and you and your cousin were the only people I knew well enough in Lucerne that were close enough to the king to effect any kind of real change. I am sorry for the history lesson, but you must understood all of this if you are to believe me.
Arthas Menathil was born, and from that moment forward he was destined to be the king of Lorderon. The people cheered his every move for he was noble, and just in all things that he did. Then like the wind flowing through everything disapeared in him. Where once there was nobility there was now only darkness. His parents would send for a paladin in the north to train him, and we all thought the paladin had been succesful. He wasn`t the same true knight as he was before, but he wasn`t the same violent monster he was before either. I returned to my studies believing all was well, but I have learned it was all a lie. 
You must understand that men have lost their lives to bring me this information, and now he is chasing me as well. I am not some traitor to the cause of the Menathil`s. I do not wish for gold, or power. I have learned that since he handed over Lorderon to Lucerne he has formed a chaos cult, and is planning to destroy the state in a bloodbath. I do not yet know his end game, but whatever it may be you need to understand only one main thing. It will not be positive.
My former prince wants the world to burn in the same manner as he burns. He hates all things now and he wants it all to disapear. I cannot stop him alone, and as I said you and your cousin are the only ones I know close to the king. Use what influence you have and speak to the king. If failing this go to your cousin. I warned him years ago of this, and I only hope he is the same person he was when we last spoke.
Take a leap with me Gemma Cullen and we can save the world together.
Medivh, Counciller of the Six for the honorable Kirin Tor
Gemma was moved by the letter but she knew that she had no business speaking to the King of Lucerne even if she had been rather friendly with him during their youth. She knew that this couldn't be left unsaid so she responded to Medivh that she couldn't help him but if he talked to Edward Cullen her cousin then he would be able to tell the King himself. She would go to find Edward, and when she did she showed him the letters, and when he saw who they were from he too believed their content. Knowing they were in a very tricky situation Edward would leave immediatly with Gemma for the capital where he would attempt with all that remained of his clout with William to do something about this situation.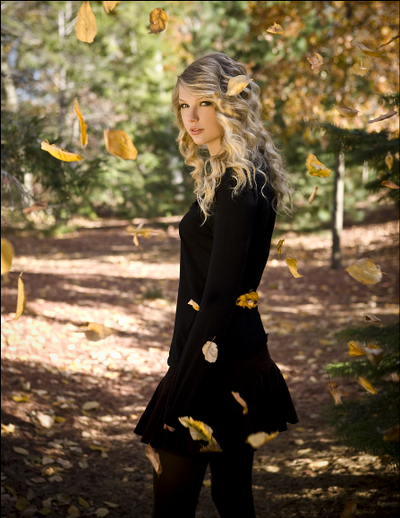 "

Taylor Swift was the perfect cover for me and what I had to do. Noone believed that she would be someone that would become central in the discovery of what Arthas was. Had I been quicker. Had I listed the first time I was told and not worried about the consequences, it is impossible to imagine how many that are dead might live.

"

—

Edward Cullen
Edward Cullen following the meeting with Medivh would go to Lucerne to meet with William but when he arrived he discovered that William had travelled up the mountain to meet with the dragons. Most believed they had seen him for the last time based on the tears flowing from both Alice and Emma, and so he made the decision that he couldn't sit idle while his friend risked everything to save the people of Lucerne. He would travel alongside his wife Tanya to Hilary's home and while there they came up with the plan of going to Lorderon under the pretend mission of growth of Dragonoph while in fact investigate the supposed chaos worship of Arthas Menathil. During this time his relationship with Tanya is collapsing, and she shows him little to no affection of which he responds to Gemma he isn't suprised about. Meeting as well with Alice Lovie, and Emma Bell they would make the suggestion that Taylor Swift be the one they use as the center of plan, as she was known far and wide for her Dragonoph beliefs and would be more accepted then the very influencial Edward Cullen. Alice would later in a discussion with William admit that she was trying to distance Taylor from the romantic drama she was beggining to have with Emile Hirsh in Brill, but she didn't want them to know that was a major reason for her being sent. Also realizing they needed more Dragonoph involvement they went to Erica Steinmare of whom Edward knew of from school, and they got her to lead a contingent from House Steinmare to Brill where they would then move to the Port of Stormwind on their final stop before they went to Lorderon. Erica Steinmare agreed to go, but her brother forced himself into going as her brother hated Edward as he was a close friend of Jaspers and he also took his wife with him of whom had always wanted to see Lorderon and the massive Rhine. Alongside this would also be Emma Bell who would travel with Edward to give their Dragonoph mission further credence as she was a member of the royal family as the cousin of William Lovie III. and joining Emma would be a force of some thirty House Bell guards, and her husband Draco Highmore.
"

We had to make it look convinsing. If we went there and it looked like we were there for the real reason we were there then who knew what these cultists would do. I wanted to save lives, I didn't want to be the direct cause of the deaths of thousands.

"

—

Edward Cullen
Taylor Swift would make her first appearance in Westros when Edward Cullen, and the group would arrive in Brill and when they did they would immediatly travel to the Brill Keep where they met with Timone Swift, and John Swift and they would explain to the two that they needed Taylor for an important mission and this would be agreed to and then they were told that Taylor was at the Temple of Brill praying. It would be while praying in the High Temple of Brill when she would be approached from behind and was shocked to find those who had joined her in prayer were none other then Emma Bell a member of the royal family, as well as Dylan Steinmare and Edward Cullen two man who she had never met before but she knew to be extremely promient members of the kingdom. Continueing to pray now joined by this group her mind would be overcome by questions of what could have brought such a group to her temple, and after fifteen minutes of prayer she finishes and at her ending she and the group finally speak. Emma tells Taylor that she is being tasked with leading a Dragonoph contingent to Lorderon where they will be attempting to make further inroads into converting the new state to the Dragonoph, and when she questions why her they are reluctent to give her a straight anwser instead Emma hands her a letter directed to her signed by Alice Lovie who is the acting regent of the Kingdom of Lucerne while William is away.
It would be as this was happening that Anna Kendrick would be watching through the window of the temple as Taylor speaks to the group, and she is disgusted that Taylor is being given such an opportunity while she is once again passed over for Taylor. As she continues to watch she is discovered by Freddie Highmore of whom she talks with for some time, and eventually is able to convince Freddie to put in a word for her to travel with them to Lordeorn. Following this discussion Anna would return to the Freddie Highmore does put in a word for Anna but this overruled by Emma who was aware of the situation between Taylor and Anna and did not want the trouble of those two being together. Following this conversation with Freddie she returns to the Kendrick estates where she convinses her brother Tyson Kendrick to travel with her to Lorderon where she uses his desire to regain his honor following his failure at the Nortburg tournament during the events of the Journey, and with this hope he jumps at the opportunity. Following this she returns to the keep and finds Freddie Highmore of whom apologizes to her telling her that she cannot come as Emma had indicated the group was full but clearly there was more to it and Anna takes this as Taylor interfering and thus decides to go around Emma Bell to Dylan Steinmare of whom she had known during her time at the academy. Finding Dylan spending time with his wife she feels sadness at how happy they look and longs to see Orival again which shocks her that she doesn't think of Josh Hirsh for even a second when she sees there happiness. Speaking to Dylan she is able to trick him into taking her with them offering her families forces in assistance against Edward if the chance arises, and he agrees to not tell Emma about this as the two conspire that they will keep it a secret until it is too late for her to go back, and Anna promises to Dylan that she will support Dylan if the opportunity to kill Edward Cullen arises.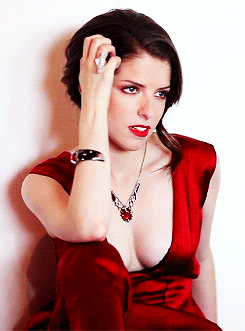 Having manipulated her way into going she goes back to her families estate with no plans to tell Josh Hirsh of her departure but when she returns home she is told by her sister Melinda Kendrick that Emile Hirsh has been banned from going due to what everyone knows to be the affair happening between him and Emile, and thus attempting to get back at Taylor and cause problems she travels to the Hirsh estates. Arriving at her home she meets with her husband who she realizes she hasn't seen in almost three months and tells him that he will need to accompany her and lies to him that this was a command from Emma Bell, and wanting to be loyal he adheres to what he thinks is a royal command. Wanting to sow further chaos she also tricks them into believing that Josh is also to come despite him also not being one of those who was too come. Thus having created what she believes is a great embarrassment for Taylor she returns to the House Kendrick estates and prepares her things for the journey to come. Following this they would travel to Lole where they would take a boat all the way east to the Port of Stormwind in order to make the final part of their trip to Lordeorn. When they did arrive in Lole they discovered Tanya Cullen awaiting them in the city, and she refused to be left behind, and while this should have been a happy moment for the married couple instead they just argued along the way from Lole to the Port of Stormwind as there marriage had clearly fallen apart. While in the Port of Stormwind Edward would be joined by Candice Anthor of whom would say that she had been planning a trip to Lorderon in order to arrange a series of trade deals, and this would be the perfect opportunity. Convinsed by Hilary, and Gemma that the more people they brought with them with civilian purposes the more real this whole thing looked he would agree to have her come, and Candice brought with her a large contingent of troops on six ships from the Port of Stormwind.
On the Path of a Demon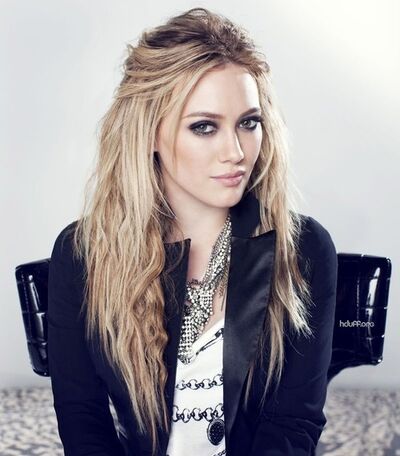 "

Reaching the top of the tower wasn't was I expected. I thought I would meet some chaos worshipper and we would find the truth I wanted about Arthas. Instead I only found my own weakeness. Instead I was forced to deal with the failings in my self.

"

—

Edward Cullen
Edward, Taylor, Hilary, Tanya and a small entourage of troops from House Swift, House Steinmare, House Kendrick, House Hirshe, and House Cullen would join the six man fleet of Candice Anthor and her large force as they travelled to Lorderon and after making the trip from the Port of Stormwind, and Edward would set Tanya to the task of making Taylor believe that she was actually there for the purpose they told her she was. Tanya was by this point nearly constantly fighting with Edward, and Edward knew that barking orders at her was only going to make it worse, but a part of him knew the marriage was over and really just wanted to save lives. While Taylor and Tanya visited several Dragon Temples that were under construction in Lorderon, it was Edward and Hilary that visited the Kirin Tor. When they arrived they were met by Medivh and several of his loyalists and they went about the conversation of how to prove Arthas's madness. Medivh told Edward that in his investigation he had discovered the existence of a group calling themselves the Sons of Lorderon of whom were being potrayed to the public as a revolutionary group wanting independance for Lorderon, but under the surface he discovered that in fact they were a chaos cult founded by Arthas. Edward needed more proof and so Medivh took him and Hilary to a small Kirin Tor Magi tower south of Lorderon where he kept one of the cultists captive.
"

It wasn't until I saw the devotion that the Steinmare's had for the Dragon that I knew I had to tell them the truth. Dylan was irate. Erica was just as angry. Laera though was confused as to why they been lied too. I didn't blame them for any of those feelings though.

"

—

Taylor Swift
Taylor, Tanya, Anna, Josh, Emile and the Steinmare's would travel throghout the capital visiting the different Dragon Temples on their first day, and during this time Taylor and Emile would sleep together nearly the first moment they had alone, and Anna was nearbye and she confronted them on it, and neither would even apologize and she would leave shortly after with Josh in tow. With those two gone they were met by the Steinmare's of whom Taylor watched look with amazement at the newly constructed Temple, and in that moment being held by Emile she knew she had to tell them the truth, and she would reveal to them the true purpose of the trip to Lorderon. Dylan would leave to go find Candice Anthor in order to warn her, and the rest of them would decide they would make the best of it, and expand the Dragonoph as much as possible. Taylor Swift would reveal to Erica Steinmare that she wasn't going to continue with the marriage to Josh Hirsh and planned to marry Emile while the two were here in Lorderon, and Erica gave the two space and left to go and find her brother in the port. Anna would get into an argument with Josh and went off her own finding herself in the Lorderon market where followed by Emma Bell she and Emma who had for so long fought to keep Anna out of this whole trip found Anna crying and finally saw the real person beneath the rumors. The two would discuss openly the situation and for the first time Emma heard about the lies that Anna believed in regards to Taylor and revealed the truth to Anna of whom would be horrified to know what the truth was and how horrible she had been to Taylor over what now amounted to nothing more then her mothers manipulations. Emma would tell Anna that she was heading north to Westbridge and knew that Orival Crane was there if Anna wanted to go with her, but Anna would politely refuse saying now that she knew the truth she had to make things right with Taylor and once she had done that she would end things with Josh and go north to find Orival.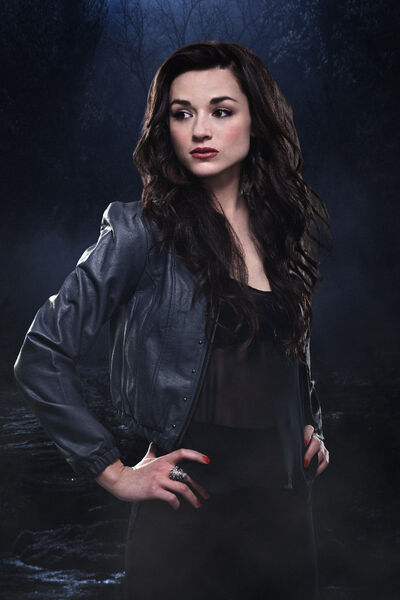 "

If you had told me the truth back then, I would have done so many things differently once I was here. I felt like I was being watched this entire time, but I ignored that because you told me everything was on the up. You lied to me Edward Cullen, and I won't forget that. Don't count on my support again.

"

—

Candice Anthor to Edward Cullen
While the main group was looking into the cultists or working to expand the Dragonoph influence in the Lorderon capital Candice Anthor was working at her trade agreement in the port itself. When she begin making her deals and talks with the leading houses in the port she begin to feel that she was being followed, and watched wherever she went, and this led to her going to find Edward of whom she found while he was on the way to the Kirin Tor tower south of the Magi fortress, and he was dismissive wanting to go quickly, and thus he lied to Candice and told her nothing was going on. This made her feel like she was being ridiculous in thinking she was being watched, and thus she let her guard down as the cultists - who were actually watching her heavily as she had brought a large military force into the port - spied on her, and prepared for an assassination attempt on her. During this time though her cousin Hedrin Tolhmave II. would become concerned after he saw several men watching Candice and he followed them, and watched them enter a tavern of which he followed them into, and when he did they entered a back room which after following them led him into a large tunnel system where he would have to kill both of the men after they discovered him following them. Leaving the tavern as quickly as possible he met Dylan Steinmare on the street and together they raced to find Candice Anthor and arrived just as cultists attempted to assassinate her.
"

There has been an attack in the port milady We have heard word that cultists have attacked Lady Anthor,a nd even now fighting is still going on. What is your command Milady?

"

—

Main Hunder to Calia Menathil
The cultists had surrounded the port with nearly thirty men, and once Candice arrived they killed several sentries watching for violence, and then with the way clear they would move forward. As the cultists went to attack Dylan Steinmare, and Hedrin Tolhmave would arrive and scream to the guards that cultists were about and an attack was going to happen, and realizing they had been discovered the cultists would let off a horn and charge forward into the maelstrom. The fighting was intense but the guards now aware were able to repulse the horribly outnumbered cultists of whom had been relying on the shock of their arrival to succeed and Dylan captured one of the cultists but as they were taking him away the man was shot with an arrow from another cultist on a rooftop of whom then was able to escape.
Finding Information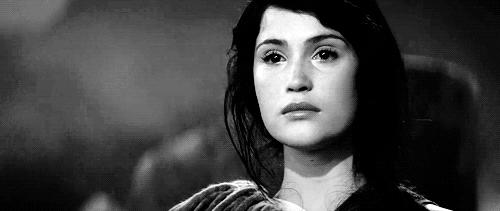 "

That was the first time I saw evil in its purest form. Medivh was right. It was only after speaking to that one that I understood how limited I had been.

"

—

Edward Cullen
Arriving at the tower it was Medivh, Edward, Hilary, Gemma, Markus Flowers, and several of Medivh's men and Medivh would lead them as they moved to the top and discovered a single man chained to the floor and roof. Medivh explained to him that this man was evil, and that no matter what he believed after talking to the man he needed to understand that fact alone. He told Edward that everything in life was a choice though and he had the decision to make if he was going to be the man that was tricked by evil, or if he would be able to see evil in all of its forms and be able to defeat it.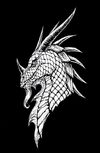 The Rise of Lucerne
I saw the destruction of the world, and knew I had to stop it. There was nothing left to do but become bigger then everyone else. The Empire was never going to be the beacon the world needed it to be. Westros was on fire. The Bretonians had reached for the stars and been burned. And the old shadow of Numeron was fading far too quickly. It was left to us in Lucerne to change the fate of all those who wished to reject darkness. We were the last hope for a world who had long since given up on believing.
I walked into the room and was shocked to find a man clearly brutalized chained to what was seemingly every piece of the room. "Why has he been chained so many times?"
"Do not be taken in by what you see on the surface. This man is beyond contempt. He has done things, and planned things that no rational human would ever do." Medivh walked to the man and raised his head so that we could see his face. His eyes remained closed but I saw nothing in his face that screamed that he was a monster. "His mind is completely the domain of a demon now. Nothing remains of what was once someone's child."
I moved closer to the man and as I did he must have realized my presence and opened his eyes. His eyes were sad, and despite the reservations I had due to what Medivh had said I found myself wanting to help this man. "How could you know that?"
Medivh walked away from the man and stood against the wall for a moment before speaking again. "Edward this is the moment you are going to learn about the demon within all of us. Your demon is slight but still there. You don't know the demon yet and that is something that you need to understand if your going to help your people through this. Talk to the man. Prove me wrong if you can."
``How are you so sure that you are right. Surely this could all be some kind of misunderstanding.`` I looked to Gemma and Hilary and when I did they had the same look of shock and confusion on their faces that I did. 
``Edward there is going to come a moment when you are going to have to truly understand evil. You believe you have seen evil because you knew your friends brother. Sean Lovie was just one form of evil. Evil takes many shapes, and forms and it is very important that you understand that not everything evil will appear it at first.`` He didn`t say another word just walked away and left me to stand there with this injured man who didn`t look like he could harm a fly.
I stopped for a moment unsure of how to move forward, but when I looked around for Hilary I saw her waiting. Her eyes showed that she believed in me, and I knew I couldn't fail that kind of trust. Moving closer to the man I kneeled on the floor and spoke. "What is your name?"
He coughed a bit before speaking "Tilder Meanist of House Meanist."
He spoke with an aura of nobility despite the surroundings he was in or the condition, and that made me know very quickly that he was either a well of noble or one used to pretending he was. "What have you done to make my friend believe you a demon?"
He coughed again this time for a longer period of time before being able to speak. "I woke up and found myself in this tower with that monster doing...doing unimaginable things to my friends. He won't let me explain but I know you'll hear me...you'll believe me won't you?"
The man sounded utterly frantic, and the way he spoke of his friends made me wonder how much of all of this that Medivh had left out. "You need to tell me before I can say anything."
"This man believes me some sort of demon, but I just want the freedom of my people. Your a Lucernian I can tell. Your people were not meant to come here. This land..."He stopped and coughed again before speaking. "This land isn't yours. Listen to me none of that is important right now. That monster has killed all of my men, and left me alone while my family waits for me at home."
I looked at Medivh for a moment wanting to understand what was happening here. "What proof do you have Tilder that you are not a cultist?" 
He looked hopefully at me, and I felt a slight tinge of arrogance come from him "The same proof I told the monster about. Talk to my wife. She will show you that I am who I say that I am."
"And if I speak to her and find a different outcome?" I could see Medivh in the corner shaking his head, and for a moment I looked at this young man before me and wondered if he truly was a demon. If he wasn't a demon then Medivh was a liar and that meant all of this could be some sort of trap.
"Then I am lost and you should kill me."
From the look on Medivh's face he told me silently that he knew where his wife was, and would take me to her. "Your putting a lot of faith in how one conversation will go arnt you."
"I have faith in what I see your eyes. You are a good soul, and I know you will try and do what is right."
"I will speak to your wife, and when that is done we will all know the truth."
"The truth will be known by all."
Edward would be told by Medivh where Tilder's wife lived and the group would leave the tower and go to find the women that Edward silently had no idea what would happen with. On one hand if she was truthful then he would know Medivh a liar. If she was a liar then he was a fool who had been tricked by a demon. On the way to the wife he spoke with Hilary who told him that she felt a horrible taint coming from Tilder. She wondered how he did not feel it, and he wondered why he was unable to sense what clearly so many around him were feeling. Medivh told him that his demon wasn't revealed yet, and when Edward finally understood he would know exactly why he couldn't see what was just beneath the surface.
"

His wife was nothing more then a ruse meant to kill me. He knew his life was over and yet he wanted me to see death, and I suppose somewhere in his chaos mind he wanted me to see the death that filled that home.

"

—

Edward Cullen
Arriving at the house Medivh forced Edward to wait until thirty men from the Menathil's arirved, and then he allowed Edward to enter the home. Entering the home he found the skinned bodies of untold number of people all over the walls, and the decaying bodies of a young women, and two children sitting a table in the middle of the home with a giant hole in the ground. Medivh said he would explain everything after the ambush, and moments after this happened cultists came through the roof and a fight broke out which ended with the death of the cultists as the reinforcements were too much for the weakly armed, and trained cultists. Medivh would then explain as they carried away the bodies to be buried that Tilder was once a Magi of the Kirin Tor but had been removed due to the reading of banned Magi's and this had eventually led him to becoming possessed by a demon which had then proceeded to murder his wife and children and become a dangerous serial killer of whom killed dozens in Lorderon before the Kirin Tor finally caught up with him and took him under their custody.
Taylor's Discovery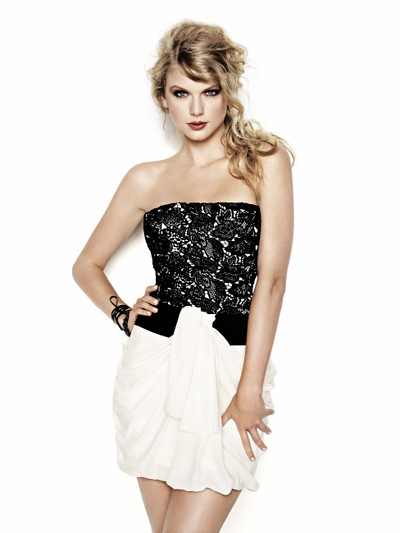 "

Your grace my time there was filled with so many things, and I want you to know that the Dragon shall be heard throughout all the land soon. The cultists though were dangerous beyond anything I had ever heard of. They had infested the largest Temple in the entire capital and turned it into a den of demons and evil men.

"

—

Taylor Swift
Following the discovery by Edward that the cultists controlled the massive Great Temple of Lorderon he and his group would travel with Medivh back to the capital where they planned to attack the temple. As this was happening Taylor Swift and the Steinmare's would be told by a Dragon Priest that several Dragonoph worshipers had come to him to admit that they had been members of a cult in Lorderon and that the Great Temple of Lorderon was their headquarters of sorts. Disgusted that a Temple would be used for this purpose and despite the attempts by Dylan and Erica to stop her she would travel to the Great Temple and alongside Laera Steinmare would enter the Temple and using key words learned from the traitor cultists were able to enter the Temple. Entering the Temple they went through a recruitment process of sorts, but things begin to go bad after the cultist leading them around attempted to rape Laera and she stabbed him through the eye killing him and forcing them to hide his body while they escaped the Temple. Finding there way out wasn't easy though, and outside Dylan would meet with Edward telling him what had happened, and learning from Edward how serious the situation was they believed they had the proof they needed but Emile, and Josh Hirshe arrived to tell them that Arthas had left the city with a force in order to supposedly help Arnor, and Marcel Lovie. Edward told Emile, and Josh to go to the keep and force them to recall Arthas, and at the same time attempted to send word to Marcel Lovie of what was happening, but unknown to him the cultists were watching them, and the letters, and ravens were all intercepted meaning Marcel was not warned.
"

We were but moments from showing him as the monster he was, and yet he slipped between our fingers. I would have killed him myself if I had thought it was possible to get through that kind of layer of guards.

"

—

Dylan Steinmare
Taylor Swift, and Laera Steinmare at this point would finally make their way out of the temple, but as Laera exited the door Taylor would be knocked on the head and the gate shut causing a siege of sorts as they attempted to break there way into the Temple. Forcing their way into the temple using the troops they had brought, they would fight against dozens of cultists of which forced the involvement of more troops and a battle broke out, but despite victory after the dust had settled they also found that there was no sign of Taylor, because she had been taken to the real home of the cultists of which was a large tunnel system beneath the temple itself. By this point the cultists were aware they had been discovered, and they would begin plans to launch the overall assault on Lorderon, and those traitor cultists would in these last moments release this information to the Menathil loyalists, or the Lucernians, or also in many cases the Magi of Kirin Tor.
Captured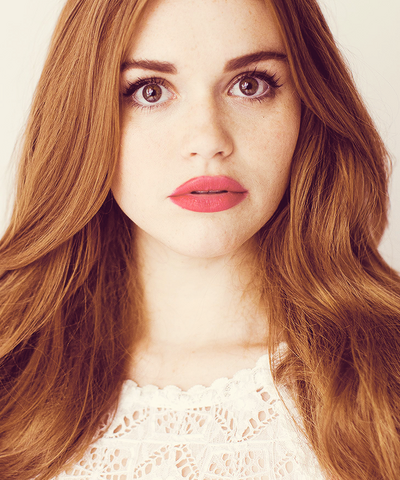 "

Edward I am being told that you kept all of this a secret from the people you brought with you, and I guess I wonder now in the privacy of this group...why did you not warn them of the dangers? Do you honestly think Taylor would have gone into that Temple had she of known what awaited her.

"

—

William Lovie III.
Captured by the cultists Taylor is forced to endure captivity for hours, as the cultists by this point are simply stalling within the tunnel system, and Taylor witnesses the leadership of the cultists flee the grounds to safety, while the few that remain behind in order to show resistence are weak old men, and ones they question the devotion of. During this torture she is somewhat protected by a young cultist of whom stops an older man from raping her, and she is saddened as he tells her of his life, but despite her attempts to get him to surrender he sees no life past this, and leaves her as Edward's force finally breaks into the tunnels. The cultists that are left are weak and are easily defeated leaving Edward in control of the temple, but as soon as he releases Taylor's mouth coverings she reveals to him that nearly all the cultists already fled, and those left were expendable to them. With the cultists destroyed Taylor reveals that the cultists are a part of a chaos cult led by Arthas Menathil of whom has not taken any true forces north to assist Marcel but is in fact taking monsters and demons of whom are planning great destruction. As they attempt to make their way out of the temple they find the route blocked by design, and they are unable to escape by means of the entrance, and instead must make their way through ancient tunnels out of the city. After days of travelling through the tunnels they find themselves in the fields far to the south of Lorderon and a note is left on the edge of the entrance on the body of a soldier with the sigil of House Scarlet on him.
"

Congratulations on discovering the great secret of Lorderon. You are to be commended for seeing what many before you failed to see, but I must be the one to tell you that is the only thing you did right. You have failed to stop me, and now that failure shall play out in the destruction of Arnor. Perhaps if you had moved quicker. Perhaps if you had been smarter your people in Arnor wouldn't be dead.

"

—

King Arthas Menathil
Edward became infuriated by this and the realization that it was already well to late to save Marcel, or to do any of the good things that he knew in his mind he had to do in order to regain what he had lost. The army of Arthas had left nearly a week ago, and he knows that a raven will never reach Arnor in time to do any good, and he breaks down crying for his continued failure. Eventually calming down the group gathers themselves and make their way to a nearby village where they receive horses and make their way back to Lorderon to warn Arnor of the coming chaotic army. Back in the city Laera, Erica, and Dylan Steinmare retreat to the Menathil Palace, and rally the Lucernians to their cause as well as sending out word of the what everyone now knows will be a very large attack on Lorderon by a unknown amount of cultists.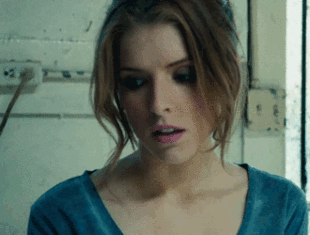 Josh Hirshe, and Anna Kendrick had become stranded at the port and were forced to hide themselves with the garrison there. Taylor Swift and Emile Hirshe would retreat with the main force and retreated into the Menathil Palace, and it was here where they would remain as the palace came under siege by the forces of the cultists now bent on destroying the city. Candice Anthor in the port itself sends word to Kul Tiras in order to have them send aid, and it is this quick thinking that would eventually save the city, as noone in Lorderon had been willing to ask Kul Tiras for help due to the bad blood between Lorderon, and Kul Tiras as of late. It was at this point of the city coming under siege and the port preparing for the arrival of reinforcements that Anna Kendrick and Josh Hirshe of whom had come to hide within the keep in the docks would come to have an honest conversation with Anna admitting that she loved Orival Crane and Josh was just a distraction, and Josh admitted that he actually hated Anna and only was with her to cause embaressment to his brother. Josh would as their conversationd devolved into an argument demand that she sleep with him but she resisted not wanting this but despite her resistence he forced himself on her but just as he is about to rpae her she grabs his knife and slashes his face before also stabbing him in the shoulder and fleeing from the keep to the docks themselves.
Family Members
Relationship