Lisiana Eisenburg





POV Role
Full Stories

Background Stories

Vital statistics
Born
Placeholder
Title
Official Titles
Alias
Placeholder
Race
Placeholder
Status
Alive
Allegiance
Family Loyalties

Flemeth Loyalties

Family
Parents
Father
† Charlamagne Eisenburg
Mother
† Liala Eisenburg
Siblings
Siblings
Full Siblings
Internal Family
Spouse
None
Children
None
Magi Information
Magi Level
4
Magi Family
Entropy
Familiar
Cat
Lisiana Eisenburg is a "Daughter" of Flemeth who was originally from the region of France before she was inducted into the "Daughters" through the use of the Vow of Flemeth. Lisiana has one sibling in the form of Renney Eisenburg of whom was a quiet young girl of whom was turned into a Vampire by Angelica Neferata becoming an extremely promient member of the Lahmian Vampire Court. Lisiana would fall in love with Khadgar following an attempt to murder him and his family, but her inability to do this and saving of his life led to his survival and the beggining of their love.
Lisiana has two POV stories that she has a POV Role within in the form of Nightmares, and the Rise of Bretonia in which she would be sent to France at the onset of the Bretonia invasion, and as commanded by Flemeth she would destablize the Prutan/Lizardmen defences and thus her POV gives an on the ground look at the events of the Bretonia Invasion of France., and the next story is Nightmares where her life following the events of the Rise of Bretonia are detailed.
Lisiana was a level three Magi before her induction into the Daughters of Flemeth, but following the corupting aspects of the transformation she has become a level four Magi. Lisiana would be born with the most skill of all the Magi Schools coming in the Entropy School of Magi, and while she has also gained skill in destruction, and Illusion she maintains most of her control within the Entropy School of Magi. Lisiana had once a strong amount of control but relatively low control in terms of a level four, but this control increased dramatically when she became attached to a cat of which she took on as her familiar.
Lisiana was born in France where she was a member of House Eisenburg the daughter of Charlemagne Eisenburg of whom would eventually become the leader of Bretonia and thus being an ancestor of Jesse Eisenburg making her a member of House Eisenburg, and it is this connection that brought Flemeth to eventually induct her into the Daughters of Flemeth. Lisiana would grow up during the rise of House Eisenburg in France and during this rise she became the target of Flemeth of whom would use her Dark Men to eventually lead to the suicide of Lisiana and following this she was taken to the Korcani Wilds. Lisiana was locked away deep in Sundermount for generations while Flemeth tortured her and tried to bind her to her will, but this only worked in causing Lisiana a hatred towards Flemeth which begin to tear at her sanity. Lisiana would join her sisters in attempting to wipe out the family of Khadgar, but she was left in what they thought was the least important position watching the house while the others followed the parents, but during this time she saw Khadgar and would create the scenario which eventually led to his survival. Lisiana would be sent to France where she was shocked to be given the command of a large continegent of the Korcani Wilds in a mission to assist her families kingdom in the form of the Kingdom of Bretonia's invasion of France, and during this invasion she was heavily involved in the defeat of the local Lizardmen/Prutan defences. Lisiana was sent by Flemeth to England following the War in France, and during her time their she has become increasingly close to the young King of whom she feels immense loyalty toward due to their being of the same family, although noone understands how close as of yet. She attempts to be loyal to Flemeth, but it is becoming only her vow that holds her to that loyalty, as she finds herself trusting Jesse Eisenburg more and more. Lisiana is reaching a point where she is going to be unable to reject the orders she has from Flemeth, and this means that she is going to have to destroy the only family she has ever had in her life.
Characteristics
Personality
Appearance
History
Lisiana was born in France where she was a member of House Eisenburg the daughter of Charlemagne Eisenburg of whom would eventually become the leader of Bretonia and thus being an ancestor of Jesse Eisenburg making her a member of House Eisenburg, and it is this connection that brought Flemeth to eventually induct her into the Daughters of Flemeth.
Early History
As Lisiana was growing up the Franks were not yet in control of France, and her House in House Eisenburg was still a minor House, but its power was growing among the tribes of their region in central France. This power grew during her entire youth until by the time the rumors started she watched as her family was the leader of a massive army of Franks.
Rise of the Kingdom of Bretonia
Main Article : Frankish Crusade
The Rise of France
France was a battleground between more then just the Franks and Trolloc. The Dwarves instigated the whole thing wanting to help the humans. The Elves sent forces into the fray to support the humans. Even the Vampires of Weerhousen joined the fray on the side of the humans. Then there was the gods. Chaos sent forces under Flemeth's dark men to stop the humans. When that turned out to be not enough Chaos sent the Vampires leading to Vampire on Vampire fighting. As it spread out of control the only Noble Titan willing to do anything in Odin sent his daughters to help. It was called the Frankish Crusade, but in truth it was a world war.
"

France was this strange place. Humans and Trolloc in equal number, but they were both defined by one major weakeness. The Trolloc, and the humans were leaderless, and savage in comparison to the rest of the continent. I believed we could change that.

"

—

Karlun Goldbeard II.
The region of France had been the site of the major racial conflict in the form of the War of Vengeance and following this conflict the entire region of France had become dominated by the Trolloc and isolated elements of other order but the Trollocs were basically the dominant power. This changed when the Empire of Matron begin to attempt to uplift the Frankish of the region in an attempt to create a buffer between themselves and the ravaging tribes of Trolloc infesting the land. This experiment begin with the simple goal of expanding the human presence by giving equipment and in the proper places financing to Frankish tribes so that they would expand into regions dominated by the Trollocs. In this way the Dwarves sent caravans throughout the human controlled parts of France and found tribal leaders that they believed had competent leadership and a foundation of popularity that would allow them to expand quickly. The Dwarves would come to empower many houses but the following were the most important and in the end the only houses to matter much during the rise of the Frankish in France.
House Eisenburg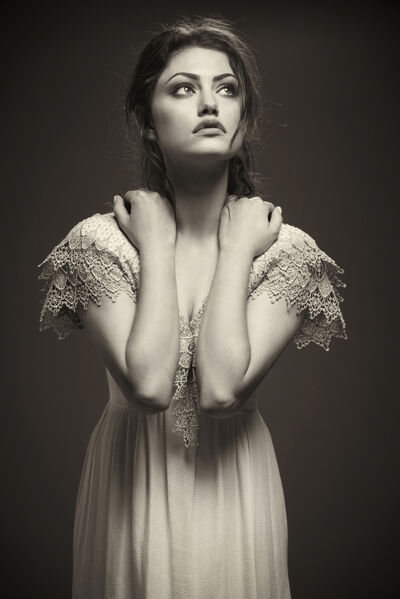 "

It was a peaceful life here. My world moved and swayed like the wind. I knew there were monsters in the forest, but something about the way my father led us made me feel safe. I could have lived forever in that forest with the monsters all around me if only my father could have known about the monsters in the closet.

"

—

Lisiana Eisenburg
The Dwarves would send out dozens of scouting parties into France which they had been isolated with for many years, and these groups looked for different powers among the Franks, and it would be House Eisenburg that would be one of the first of a series of tribes that was met by the Dwarves. In this case the Dwarves arrived at Paris with a force of some fifty Dwarves led by Johanan Craghand of whom was a relatively young Dwarf but believed in the Dwarven cause with everything he had and was also notably an extremely devout Christian joining the increasingly numerous Dwarven-Christian naming system. Arriving at Paris his lieutenants would believe that there was little chances of success as their proximity to the vast Orleans region which was a stronghold of the Trollocs and was causing serious problems for House Naeniss who was far larger. House Eisenburg though was controlled and led by a brilliant leader named Charlemagne of whom was perhaps the most intelligent of the leaders rising at this point, and it was this leadership that would be the one thing that gave the Dwarven commander hope for their victory. Johanan Craghand would knight many warriors of the Eisenburg region, and also the Dwarven Christian Priest Zachary of Mathias would preach the word of Jesus, and his words struck a cord with Charlemagne of whom would command his men to listen to these words and convert to Christianity. Alongside these knighting ceremonies and the mass conversion of the region to Christianity they would also would give them promises of resources and it was in this giving of resources that the brilliant Charlemagne would find his true hope equiping his most loyal soldiers in armor, and equipping them with the best weapons he could get Johanan to get for him. During the start of his rise Charlemagne would come to rely on his children to a great extent with all of his children taking heavy roles in the movement of House Eisenburg including most prominently Lisiana Eisenburg, and Pepin Eisenburg.
House Liolen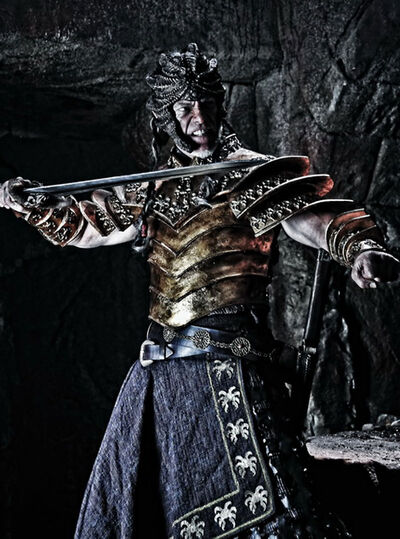 "

When we and the Elves were done fighting France was nothing but a ruin. A ruin that got filled in with the monsters of our nightmares. It was our duty to make right what we had done

"

—

Karlun Goldbeard II.
In this search the first and most prominent house was House Liolen of whom was located north of Karak Matron, and south of Corone Hold. Led by Jamten Liolen the house was already quite powerful in the region and they had a large force with which to expand themselves outwards. House Liolen expanded well in their region and they in turn begin asking for more and more equipment for their expansion to the point that they had to go to the Dwarf Hold of Corone which they were told about through a series of Dwarven scouts. This would be the site of the first betrayal the Dwarves of Karak Ankor would suffer when the Humans of Liolen decided that the power of Corone was too much for them to ignore and they decided to sack the Hold and take the land for themselves. They talked to the Dwarves of Corone and got them to agree to a massive supply run and said that they themselves would pick up the goods and when the Dwarves went out to meet with them the Dwarves were ambushed and killed to the last. With the Dwarves dead the humans put on their clothing and equipment and used these disguises to get inside the Dwarven defenses and as part of the humans infiltrated in this way the other part moved aggressively against the Dwarves who were shocked by this attack and put up little resistance. As the Dwarves begin to mount a defense they found their Thane slain and most of their commands killed as the infiltrating humans burned them from the inside. What few Dwarves managed to escape fled north to the small Dwarven port of Hekbrund where they boarded ships and fled westward towards Best where they would be safer.
House Aslan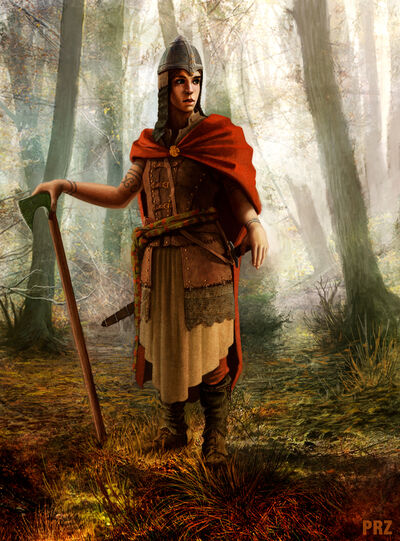 "

When we and the Elves were done fighting France was nothing but a ruin. A ruin that got filled in with the monsters of our nightmares. It was our duty to make right what we had done

"

—

Karlun Goldbeard II.
House Aslan controlled one of the few major towns of the human controlled region in Reims of which had nearly a fifty thousand people of which were all dominated by House Aslan. This alone meant that House Aslan was someone who was in great demand by the Dwarves and they were provided heavily with supplies and weapons which the Dwarves hoped would allow them to expand southward into the heart of the Trolloc controlled provinces. House Aslan would be noticed by Charlagamne when his scouts begin to expand into villages north of his territories and so he sent his oldest son on a dangerous mission to visit Reims in the hopes that his son could barter an agreement between the two growing nations. This trip would become famous as his son Pepin travelled with a few of his closest men through hundreds of miles of Trolloc dominated landscape and by the time they reached Reims there were only a handful of the numerous force that had left but he arrived to see the splender of Reims and knew that his father was right in sending him. He and his force were greeted on the doorsteps of the city by Marian Aslan the heir to House Aslan and a wise young man for his age. The two would discuss things and over the course of several weeks of talking became shockingly close to the point that Marian begin to listen to the words of Pepin when it came to the alliance he wanted between the two forces.
House Naeniss
House Naeniss was much in the same as House Aslan in that they too were a house that once the Dwarven scouts approached the region and asked for leaders they were all pushed towards the village controlled by House Naeniss. When they got close the forces of House Naeniss nearly attacked the Dwarves as they were extremely barbaric in comparison to much of the other tribes of the Franks that were nearby and the Dwarves quickly learned that House Naeniss was in fact Burgundian and the major Burgundian House in the region. House Naeniss attempted to expand but found their movement and attacks thwarted by a massive number of Trollocs in the region and thus they stalemated in their advance into the lands of the Trolloc. House Naeniss in this stalemate would be greeted by the second of Charlamagne's children in the form of Charlamagne III. or as he was called Charles the lesser as he was deemed by many to be the weakest of Charle's children, but during his time in the realm of Naeniss he would change this image completely. He would first arrive in Naeniss on the invite of Petter Naeniss the Lord of Naeniss and this had been after a series of offers has finally been accepted in order to facilitate the meeting. When he arrived he was laughed at by many in the higher rankings but his tenacity soon grew on Petter who took him with him when he led his force against a massive horde of Trollocs. During the battle Petter would lose two sons and his daughter would nearly die but she would be saved by the intervention of Chalie of whome after the battle was given to Petter's daughter as a reward and because she had fallen for him during this act. His marriage to Petria made him the heir to House Naeitriss a fact that didn't sit well with many in Naetriss but was perfect for House Eisenburg.
"It would be folly, I think, to write a word concerning Charles' birth and infancy, or even his boyhood, for nothing has ever been written on the subject, and there is no one alive now who can give information on it. Accordingly, I determined to pass that by as unknown, and to proceed at once to treat of his character, his deed, and such other facts of his life as are worth telling and setting forth, and shall first give an account of his deed at home and abroad, then of his character and pursuits, and lastly of his administration and death, omitting nothing worth knowing or necessary to know."
-Tanlian Eisenburg
Charlamagne would take the supplies and finances that had been given to him and use them to massively expand his personal army which he would then use to take control over the region around him to the point that he controlled a land and population similar to the other four houses. On top of this he would use his children to attempt to broker arrangements with the other leaders, of which was a plan that brought great rewards to his relationships in all regards except for with House Liolen of whome refused to even respond to his ravens. This became an even greater concern when news filtered to the humans through the Dwarves that the Kingdom of Liolen had sacked Corone and was brutally massacring entire villaged of humans as it expanded westward, and to make matters even worse they had ambushed and killed a force of the Kingdom of Aslan which was on gaurd in the rear of the lines. All of this was a huge distraction that could have been avoided as the Trollocs of the Orleans regions were attacking all along the human borders in an increasingly coordinated fashion that wasn't something anyone had seen them capable of before.
Vampires near Paris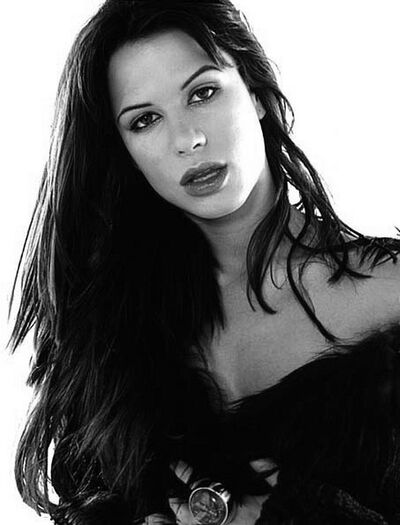 "

You were caught in the middle of this boy. You fought well here, and for that I honor you with a choice. Die here and now in the knowledge that you fought well and honored your family. Or. Live forever as a knight of my lord. Fight forever. Honor your family forever

"

—

Soren
It would be at this time as the Dwarves were sending out their forces that the Vampires of Weerhousen would become intertwined in the Frankish Crusade as the Dwarven involvmenet became discovered by elements of Chaos. These Chaos elements in the form of Flemeth, and Velevia Silivia would command their servents to move into the region of France in order to work against the forces of
Corruption of Lisiana Eisenburg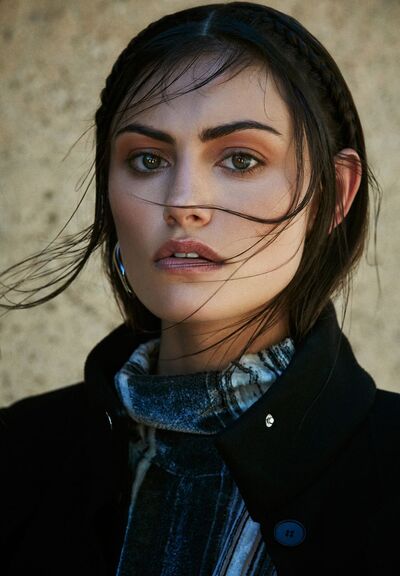 "

Nothing you do will ever change what they think of me father. You are the greatest man I know, and what you must do is far more important then losing everything protecting me from a truth we can no longer escape. Know that I love you father. Know that everything I have ever done has been to uplift this family. Know that in the place I go now I am in a far better place. I love you father. Long live House Eisenburg. Long live the Franks.

"

—

Lisiana Eisenburg
The Frankish Crusade was expanding and with the Trollocs continuing to lose ground Flemeth would intervene even further then just sending her daughters as foot soldiers, and in this increased role she sent the Dark Men to corupt the family that everyone believed would be responsible for the most damage against the Trollocs in the form of House Eisenburg. The major problem became that Odin had anticipated this and sent his daughters Helgi, and Durova Kirur in order to support Roswita of whom had been doing her best but would not be able to defend the inner family of House Eisenburg.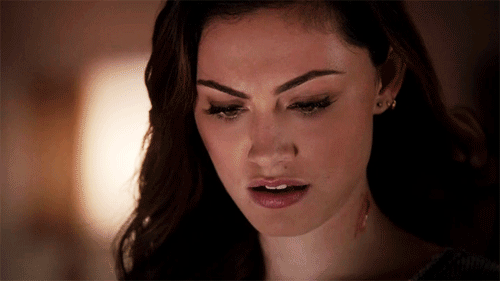 . Flemeth's agent in the form of Fuh-Theirin, and Elessar that she was in fact a witch who was using her powers to control the minds of the people in the region, and that this was the reason her House was gaining so much power. This sent shockwaves through the tribes of the region, and forced the House to go on the defensive against such attacks. But no matter what they did the rumors just got worse and worse until eventually their were people openely gossiping about her in her home town. There was now beggining to be talk about removing House Eisenburg and this was the final straw for Lisiana.
Korcani Wilds
See Also : Korcani Wilds
When Lisiana awoke she was lying in a bed, and beside her was a beautiful older women who was holding her hand.Following her training by Flemeth, Lisiana stayed in the Korcani Wilds, while Flemeth waited for the moment where her heritage could allow for her to exert a lot of control over the Bretonians.
On the Hunt
Death of Heroes
You did good things in your life. Noone will ever remember what you did. Congratulations on spending your entire life fighting for gods who care so little about you that even now they wont intervene. Your lives were a complete waste.
"

I watched it all happen Morrigan, and I did nothing. You may say that we have no choice in what we do, but I say that there is always a choice. I'll find a way to avenge those two honorable people. I'll find a way to have a choice.

"

—

Lisiana
Lisiana would be only months into her new life as a "Daughter of Flemeth" when she begin to see less and less of Flemeth, as well as painfully for her less of the other "Daughters of Flemeth". As she waited the attention of the other daughters as well as Flemeth she became aware that the forces of Flemeth were required in Central Europe to combat a new threat that had arisen against them. Flemeth was at work inside the Korcani Wilds when Malekor contacted her and told her that a pair of very powerful Magi's were working there way through the secret network of spies that he had been building and that they needed to be stopped or they would eventually work their way to her and the Kocani Wilds. Malekor indicated that the two Magi had a rare ability to kill very powerful creatures using a long forgotten spell, and Flemeth was made painfully aware that this could very possibly include herself. The truth to this was that Methinsio Morgrave, and Inrillia Morgrave had been contacted by Odin of whom wanted to make a move against Flemeth and was prepared to use these two famous Numenorian Magi killers to get to her, and in order to assist them he had told the two of her location as well as teaching them a spell which he had crafted and would allow them to kill Flemeth. Also unknown to everyone outside of Methinsio, Inrillia, and Odin was the fact that the two had taught there young Magi son Khadgar Morgrave this spell and thus there would be three people who knew the spell which would allow the killing of a god of sorts. Flemeth immediately summoned all of her daughters including the newest in the form of Lisiana, and set hundred of her Korcani Visigoth forces under the command of the Dark Men to flow through the forest until they discovered the pair.  It was several months of work but eventually they were shocked to find the pair had already moved into the Great Croatian Forest and were clearly making their way towards the Korcani Wilds. Now knowing where they were she would send all of her Daughters to track the two Magi of whom were hunting down a spy in the large city of Galtrev, and while they all did this she ordered that Lisiana, and Ar-Erella Elessar go to the Magi's home and look for any traps.
"

I don't know why I watched him for as long as I did. I don't know why I fell in love with him in as short amount of time as I did. I don't understand any of it anymore then he probably does.

"

—

Lisiana
Arriving at the home she and Erella found several traps of which she watched Erella deactivate, but it was while Erella was at a distance from the cabin that she discovered a young man of whom was the spitting image of the two Magi of whom she had seen through Flemeth. Lisiana would trick Ar-Erella into returning to Flemeth, and at this point she felt an extremely strong pull towards the young man and reactivated several of the traps as well as placing wards around the cabin which would blind Erella to the location of the traps and the wards leaving Erella blind to the existence of the young man when she did discover the manipulation of Lisiana and returned to the cabin. Lisiana, and Erella would remain at the cabin awaiting further orders and during this time while Erella was unable to see anything she would watch the young man for weeks, and it was only when she felt the pull of Flemeth that she and Erella left the home and found Flemeth and the others. Erella would reveal that there were traps but as Flemeth had not asked Lisiana she would not reveal that she had re-activated them, and also because she wasn't asked about a son she didn't say anything about the boy, and thus she joined the Korcani forces as they surrounded the home of the family.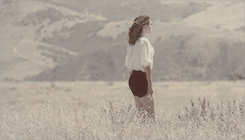 Following this Erella would comment to Flemeth that Lisiana was not loyal and had been basically useless during their time watching the house, but to the shock of Lisiana Flemeth ignored this instead in-sighting a fight between Lisiana and Erella in order to decide which of the two was right. Lisiana would fight Erella and despite the extremely long experiance of Erella it would be Lisiana that defeated her and thus Flemeth sent Erella back to the Korcani Wilds. The Korcani forces waited until the two had left for a brief walk in the forest, and when they did she entered before everyone else and found the young boy sleeping in the bed and knocked him unconscious before stuffing him in a crate. Despite her inner termoil she was unable to resist and was still in the cabin as the two Magi entered. As they entered their home laughing they found inside five of the daughters of Flemeth along with Flemeth herself. The two fought bravely for several minutes but Korcani Men crashed into the house as well and the two were completely overwhelmed and were both killed. Flemeth ordered Lisiana to remain behind while the rest returned home, and she was to make sure that the local villagers found their bodies and thus spread the news of their demise.
Saying Goodbye
"

I need you to remain calm. I know that you want to know where your parents are but we need to speak first. Calm down and I'll tell you everything you want to know.

"

—

Lisiana
Khadgar awoke in the crate hours after and when he did Lisiana was waiting at his bed and when he saw her he threatened her and demanded to know where his parents were but when she wouldn't tell him he forced her to flee. Khadgar waited inside the house torn with fear about what had happened to his parents, but when he saw the blood he forced himself up and outside where he was met by the sight of his fallen parents. When he first discovered their bodies nailed to posts outside the cabin with horrible cuts and torture showing all over their bodies he nearly broke, but managed to pull them down from the posts and cover their bodies with a bed sheet. As he laid by their bodies crying he was approached from behind by Lisiana who put her hand on his shoulder. She attempted to calm him down but he believed her responsible and they engaged in a fight. After exhausting all the knowledge he had trying to kill her she finally stunned him, and as he lay stunned and prepared to die, she approached him and simply laid beside him. She lay hugging Khadgar for hours until finally getting up and saying the following.
"

I'm sorry this happened to you. In a perfect word Flemeth would be dead, and your honorable parents would have come back to you, but trust me when I say that this world is not a kind or gentle world. Remember your parents well but do not spend your life wasting away trying to avenge them. She's too strong yet. If you wish to defeat her become the Magi that your parents believed you could be, and when that day comes search your heart for my location, and together you and I will avenge every life she's stolen from the world....I love you and I'm sorry.

"

—

Lisiana
When she was done talking she kissed him on the lips with everything she felt for him, and then disappeared into dust. She left behind nothing but a small pendent of which Khadgar threw into the forest, but after hours of just wandering around the destroyed ruins of his old life for reasons he didn't understand yet he went searching for the pendent and when he finally found it he put it into his pocket. Khadgar spent the next day still stunned, and as he did he thought of only what he had been told by Lisiana but on top of that he thought of the feel of her lips, and the touch of her skin.
War in France
This moment came when the Orcs overran France, and forced the Kingdom to retreat to England, and most importantly for Flemeth was that Jesse Eisenburg remained the only surviving member of House Eisenburg. With Flemeth's plan in place, Lisiana was sent to England, and after months of travelling she arrived in England.
England
See Also : England
Jesse Eisenberg
See Also : Jesse Eisenburg
While Jesse was travelling to the town of Ederos his gaurds saw that up ahead a young women was under attack from a small group of bandits. Jesse ordered his gaurd to intervene and they did so, quickly annihilating the bandits that were assaulting the young women. Jesse had the young women placed inside his carriage where she slowly recovered over the course the ride to Edoras and when they arrived there she was able to walk again. As Jesse finished with his meetings he saw the young women attempting to beg for food at the market, and he felt a drive to help her. He went to the women and while surrounded by his personal gaurd he had her brought back to his convoy where he took her back with him to Londinium. The ride back with her was something of an ephiphany for Jesse who saw and felt Lisiana as a sort of little sister that he felt quite attatched to. The entire ride she spent attempting to escape the convoy, and walking as she felt it was completey not her place to be on the convoy with her king. When Jesse arrived in Londinium with Lisiana he was immediatly met with jelousy from his wife Lindsay who believed that Jesse had taken her as a lover, but after they talked she came to understand that he had no such feelings for her.
Relationships
Main Article : Relationships of Lisiana
Khadgar
See Also : Khadgar
"

A long time ago Edward I was saved by a girl I barely knew. She knew me, and she loved me. I knew that the moment that I saw her, but that wasn't something I understood until I had more years. Now I see the truth. I see the reason that people love so quickly. There's just a moment when you see them, and they see you and you understand. I still see her face. I still feel the touch of her lips on mine. I love her. I love her and I knew her for a few hours. Time is relative my young friend. Love is all there is.

"

—

Khadgar
Lisiana and Khadgar first met several months after Lisiana was turned into a "Daughter of Flemeth" and in one of her first tasks for Flemeth she was commanded to find out about the traps in the home of a family they planned to kill. She did her task but discovered Khadgar while she was doing it, and for whatever reason she was unable to kill him or do anything other then watch him. She watche him for weeks until finally Flemeth commanded her to return as the two Magi they planned to kill were coming back. Lisiana hid him the day of the murder and thus saved his life, and following this she remained behind and comforted him while he collapsed over the death of the only two people he had ever known. She would reveal to him about FLemeth and begged him to save her from what had happened to her along with also telling him that no matter how crazy it sounded she did love him, and believed he was capable of one day saving her.
Lord Whispers
See Also : Lord Whispers
Lord of Shadows
See Also : Lord of Shadows
Jesse Eisenburg
See Also : Jesse Eisenburg
Ar-Erella Elessar
See Also : Ar-Erella Elessar
"

You are a terrible person. You make point that you have no control. None of what you do is your fault. Your loyalty to Flemeth, in your mind gives you complete immunity for your crimes. Let me tell you something Erella. You are not immune. You are not exempt. Your loyalty is a crutch. I hope one day I get to watch you die. I hope one day when that happens you see the error of your ways.

"

—

Lisiana Eisenburg
Ar-Erella Elessar and Lisiana Eisenburg would be first introduced to eachother during the coruption of Lisiana following her suicide leading to her becoming a "Daughter of Flemeth" and during this time Lisiana would dislike Erella Elessar due to the cruelty that Erella displayed towards everyone most noteably towards Heliana of whom Lisiana grew to respect during this early time.
POV Role
POV Characters - Nightmares
Lisiana
Chapters:
1 · 4 · 8 · 11 · 13 · 17 · 21 · 25 · 29 · 33 · 37
Halenia
Chapters:
2 · 6 · 10 · 14 · 18 · 22 · 26 · 30 · 34 · 38
Morrigan
Chapters:
3 · 5 · 7 · 9 · 12 · 16 · 19 · 23 · 27 · 31 · 35 · 39
Brooke Scott
Chapters:
15 · 20 · 24 · 28 · 32 · 36 · 40