Lucas Scott




Vital statistics
Title
Heir of House Scott
Alias
"The Scourge of the Greenskin"
Race
Gothic German
Status
Alive
Allegiance
House Scott
Family
Father
Dan Scott
Mother
Karen Scott
Siblings
True Born
Spouse
Peyton Sawyer
Children
True Born

Base Born
Lucas Scott is the son of Dan, and Karen Scott making him a senior member of House Scott through his father, and a member of House Tyrell through his mother. Lucas Scott is also the brother of Brooke, and Nathan Scott of whome Brooke Scott is the silent mother of two of King William Lovie's children, while his brother Nathan has risen in power in House Scott and Tree Hill due to the favortism he is shown by their father. His best friend and growing love interest married his brother Nathan which makes him the step-brother of Haley Scott. Lucas Scott is involved in three great loves throughout his life in the forms of Peyton Sawyer, Haley Scott, and most recently Morrigan of which Peyton was the great love of his life before the siege of Tree Hill led to Lucas and Haley becoming deeply in love, while his love with Morrigan was built around the fact that Lucas was unable to choose between Haley, and Peyton. Lucas has a single child with Haley Scott during the siege of Tree Hill in the form of Jamie Scott of whom is a growing boy of whom is going to be very influencial in the Grand State of Tree HIll. Lucas Scott would come to have a child with his wife Peyton Sawyer in the form of Earl Scott II. of whom is a baby at the time of Burning Dreams but his excistence changes the situation in Tree Hill dramatically.
Lucas Scott was born the first son of Dan Scott, and this meant that he was destined to be the eventual heir of House Scott, and one day the Arch Lord of Tree Hill. As a young boy he and his father constantly bickered and there was very little love between Lucas and his father, and he thus turned into himself and became increasingly internalized, and an outcast. As his brother grew up the constrast was impressive as his younger brother as beloved by most that meant him, and his father thought him the much better son creating a situation in which he might become the second son despite his age being older. During the First Battle of Tree Hill and the ensuing siege for eight years Lucas Scott turned himself into a legend when it came to war. This fame did not come easy for the quiet and at times introverted Lucas Scott, and he began to retreat more and more into the solace he found in his love interest Peyton Sawyer, and his belief in the Dragon. This loyalty led him to fight off his internal demons and work tirelessly to assist during the invasion of Westbridge. Following the invasion of Westbridge he  has returned to Tree Hill where he continues his role as Thane in Tree Hill. This peace has left him too much time to further drown himself in the growing love problems he has between Peyton Sawyer, and Morrigan. While that conflict has brewed for years the growing sexual attraction and non-platonic love between Lucas and Haley is further complicating things in his love life and between him and House Scott. Lucas Scott would become the  regent of Tree Hill when Dan Scott, and Nathan Scott were sent to the west by William Lovie III. in order to assist in the defence of Castle Stragnarax. William was using this as a chance for Kieth Scott to be able to investigate the city, and get back closer with Lucas without the threat of Dan hovering over the town. Lucas would as regent of the town begin to become aware of the evil his father had commited, and it only took a little prodding from Kieth for him to see that Dan had done terrible things during the siege. Lucas would realize that he needed to step to the forefront of the house, and made the decision. Lucas Scott would lead some three thousand allied forces from Tree Hill into Bolten following the capture of Hayford, and was responsible for meeting with the Order of the Green Dragon forces that were going to begin to talks of alliance with the Kingdom of Dustin.
History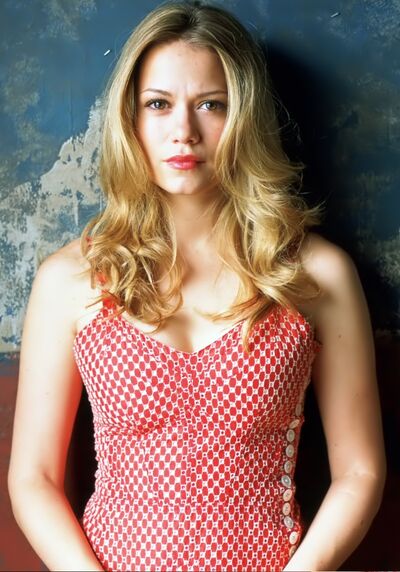 Early History
"Have you ever wondered what marks our time here? If one life can really make an impact on the world? Or if the choices we make matter? I believe they do. And I believe that one man can change many lives... for better or worse."
-Lucas Scott
Lucas Scott was born the son of Dan, and Karen Scott and as the first child of the two he was the heir to House Scott. His birth was heralded by everyone within Tree Hill because after Earl Scott died it would be Dan that took control, and now Dan had his first heir thus stablizing somewhat the situation. This was a great time for his father, but as time went by it became clear that Lucas was reclusive and didn't make friends easily. This behavior was only when he was very young but still Dan begin to badger him about becoming more open and able to control the minds of the people. Despite constant bickering between the two Lucas couldn't become what he wanted him to be and thus Dan's attacks became more visious in their manner. This had the effect of pushing Lucas even further into himself, and thus making the situation even worse. As Dan Scott turned Lucas towards hating him, his brothier Kieth Scott became a sort of subsititue father that Lucas came to love far more then his own father, and while on the surface Dan pretended that this didn't bother him, it in fact made him truly hate his brother to the point that eventually there would be a terrible fued between the two.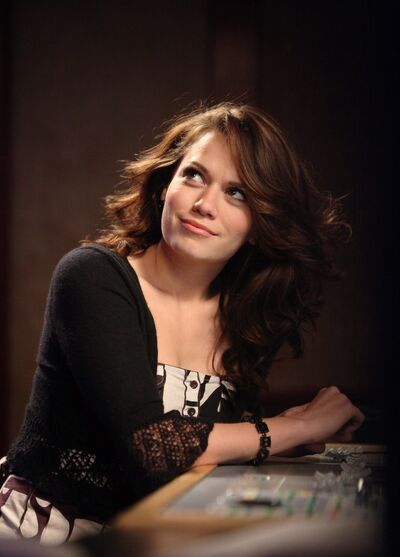 Lucas Scott
"Lucas was the gentlest young man I'd ever met, and even when he realized who I was he didn't move on as the other boys had. He simply talked to me like a person. He asked me about my life, my loves, and everything under the sky. Everything about him pulled me into him. Everything he did made me love him more."
-Haley James
When Lucas was only seven years old his mother took him to the local lake that all the local children loved to visit. In his silence Lucas hadn't made many friends and because of this he remained stuck up in the House Scott Keep for much of his days, and Karen wanted him to get out and see the world. On one hand Karen loved her son, and he had become her best friend in the silence of her husband, but on the other hand Karen knew her son needed to be bigger then just what he was in order to make House Scott advance past what they are. On that day she had hoped that he would grow close to the other boys that often frequented the lake, and she had made sure that she had forced her son Nathan to come to the lake as well and she had made Nathan promise that he would attempt to get his friends to be cool with Lucas.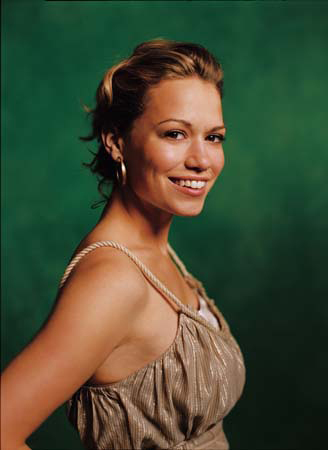 "He was always at that lake, which made it all the more simple to attempt my first seduction of him. He was seven years old at the time, and I was nine but I understood exactly what was expected of me. I needed to make this young heir to House Scott fall in love with me under whatever circumstances I needed to."
-Haley James
When they reached the Lake Karen was distracted by one of the many noblewomen that was down at the lake watching their children as well, and because of this Lucas was left to his own. He looked around and saw many children he knew of but as he watched his brother playing and having fun with his friends he understood that he had nothing like that, and became depressed about the fact that he had fallen so far from his brother who was younger then him. Now stuck in his own mind he walked to the edge of the lake side where there was the fewest people, and simply laid down sinking his feet in the water. As he laid his feet in the water he was unaware that he was being watched from afar by Haley James who at the time was playing near the water with her older sister Taylor and had stopped abrubtly when she saw Lucas. So while Haley talked with Taylor about Lucas he sat unmoving on the shore of the lake, with nothing but his own depressed thoughts in his mind. She asked Taylor who the boy was and Taylor was quick to point out
that Lucas was one of the Scott boys but he was the shy one where Nathan was the outgoining and funny one. Taylor told her that the talk around town was that while Lucas was the heir apparent of House Scott the fact that Nathan Scott was so much more popular meant that Dan might skip Lucas and make Nathan the heir to House Scott. These words didn't discourage Haley and she made her way over to him despite the calls from Taylor to not do that, and when she arrived she softly spoke to him asking him whether the spot beside him was taken. At first Lucas had been prepared to brush her off as he did all people that came into his life, but when he saw her eyes he couldn't bear to have those eyes taken away from him so he told her to plase sit down.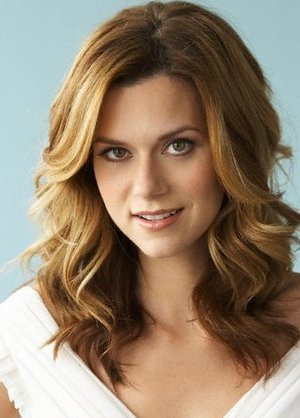 Peyton Sawyer
See Also : Peyton Sawyer
"She entered the room and she was a ragged little thing. My mother told me she was only nine so she was three years younger then me, but in so many ways the look her eyes made me believe she was far older then me."
-Lucas Scott
When Lucas was twelve his mother brought home an orphan girl named Peyton Sawyer of whom she had discovered while travelling to the market. At first Karen had walked by the young girl on the street, and thought little of it. Then she came to handing the girl food from the market, and then she came to sit with the girl on the route back from the market. Eventually she attempted to get Dan Scott to intervene but she found her husband nearly uncaring towards the affairs of this poor girl and so she took matters into her own hands when she brought her home. Peyton at first stayed hidden on the outside of the estate by Karen, but at a certain point Lucas came across her hiding in one of the houses, and came to talk with her. At first she was extremely afraid to talk to Lucas as she was told by Karen that she needed to be very careful lest she be thought a criminal and someone killed her on sight. After a time though she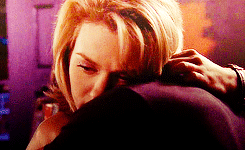 and Lucas came to get comfortable together, and he was able to convinse her that he meant her no harm. Now that he knew the secret he came to discuss it with his mother and they decided to keep it a secret until Karen had completed her room, and everything was prepared. As this continued Lucas came to meet with Peyton many times and they grew very and as the days moved forward she came to live inside the actual House Scott home as a handmaiden to Karen Scott. Peyton was very similar to Lucas in that they were both very shy and didn't like the center of attention. In their shared personality they became closer when Peyton grew close to Brooke Scott on a friendship level, and started to feel more comfortable in the house.
-Peyton Sawyer
This close relationship with his sister Brooke, and his best friend Haley led the two to become together more often, and during these times it became clear that they were both very interested in the other. Peyton eventually made the first move and following this they became very sexually invovled with eachother to the point that even his time with Haley was interupted due to his growing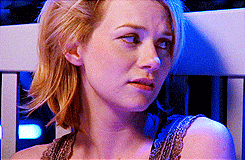 obsession with Peyton Sawyer. Lucas was completely in love with Peyton and he often talked openely with her how he wished to marry her, and for her to have his children. This affection was returned by Peyton but she worried what his parents would say, and also she feared she wasn't good enough to marry Lucas. Because of this in the days leading up to the Fall of Tree Hill Peyton had rejected Lucas's proposal to marry him, and this had created the first problem between the two.
Fall of Tree Hill
Main Article : First Battle of Tree Hill
Fall of Tree Hill
We were trained to fight. We built walls, and we made plans for our defences. All of this training and planning was for naught when we were ambushed by an enemy that knew everything we were.
"

He was a blind fool Carlisle. I told him to take all of his men and leave the defenses weakened. What did he think would happen? Did he not assume that there would be consequences for him siding against me in that foolish attempted coup.

"

—

Earl Scott
Getting the element of surprise wasn't the last move that Bill Lovie would do in order to make sure his plan of destroying Tree Hill would succeed though as on top of destroying the Eyes, and luring the Orcs he also lured away most of the Tree Hill army in the moment they were most necessary. In order to do this Bill created a Kings letter in which he ordered Earl Scott to accompany the Tree Hill trade mission to Forks with as many troops as he could possibly spare as Bill believed that an insidious force was preparing to destroy Forks from within. While Earl Scott didn't believe or even understand where this came from he was honor bound to follow the words of his king so he took nearly fifty percent of the Tree Hill army and accompanied the Tree Hill trade mission on its mission to Forks.
"

The insanity that leads a man to turn on his people. The madness filled him to the brim until the point came that he snapped. There was no stopping it. It was all blood and death.

"

—

Earl Scott
With the command of the city falling out of the hands of Earl Scott the vacuum of power fell to the hands of Sayden Nighting of whom was told by Bill Lovie that the Orcs were incoming and was promised the Lordship of Tree Hill for his assistance in destroying Tree Hill. As fate would have it, not only was most of the Tree Hill army not at their post because of the trade meeting in Forks. But the leader of the Army, and Lord of Tree Hill Earl Scott was also not in Tree Hill when the attack was underway. This meant that the city which would have already been in serious trouble due to the surprise attack which was incoming were nearly completely at the mercy of the orcs without the majority of their army in the actual city. While significant number of nobles were in the town as Bill had not made the trip something anyone outside of Earl Scott was even allowed to go the devastation was surely planned to be incredible in the early moments.
"

He is mine. It was clear after there failed attempt to marry him to you that they were going to keep trying. I had no options other then to kill them

"

—

Lindsay Baker
House Baker had through the Magi power and general lack of morality of Hanne Baker joined the Circle of Magi leaving them very much aware of the coming Orcish assault on the city of Tree Hill. Hanne Baker would return from her time in the west where she had been assisting Bill Lovie with his Orcish menipulation and fresh from her time there she would summon her entire family including her husband Haden Baker, son Julian Baker, and two daughters Lindsay Baker, and Margerette Baker and proceeded to tell them about what was about to happen in Tree Hill.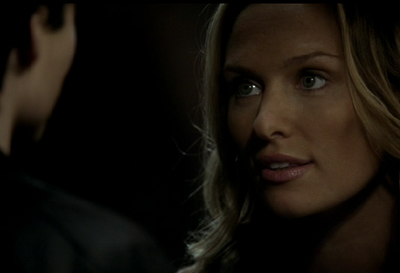 The family sat with the increasingly cowardly Haden Baker wanting to immediately retreat to the inner keep with the family, and despite Hanna stating that the entire city would fall to the attack it was Haden that overruled her sending Julian and their servants first to prepare their lodgings at the keep. Following the departure of Julian two things happened with the first being Margerette attempted to run away from her family confronting her sister Lindsay, while Lindsay finally realized she had the moment she had been waiting for to finally kill her mother and father. When Margerette took Lindsay into the other room while her parents loaded up the carriage outside with their two remaining servants she would tell Lindsay that she was going to reveal what was happening to Lord Typhon of whom she knew was an honorable man, and Lindsay not wanting her chance of killing her parents to be thwarted would stab her sister through the neck killing Margerette, and dragging her body into a closet. Returning to the living room she would hide her mothers wand before tricking her mother into joining her in the bedroom where she would hit her mother with a mace knocking her out. With her mother unconscious she would bring her father and the two servants in where she locked the door behind them to their confusion before she would stab the two servants before knocking out her father. With everyone either dead or unconscious she would tie her father and mother to a chair before she would walk out of the house, driving the now loaded cart to the keep to find her sister. When Hanna, and Haden woke up they attempted to get out of their bindings but Haden was too weak, and Hanna without her wand could do little, and thus they were unable to escape and were eventually killed during the sacking of Tree Hill by the Orcs.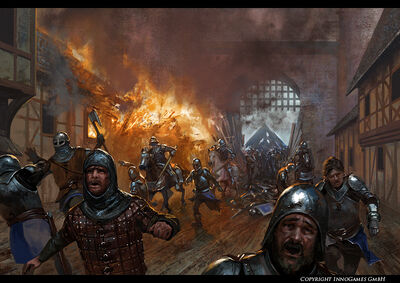 "

I was walking around the edges of the garden when I heard the noise. It was a sound I had never heard before in my life but it was defenaing in its scope, and horrifying in its pitch. It was the sound of a city dying I just didn't know it at the time.

"

—

Margaery Tyrell
The Orcs moved across the plains in as perfect a following of the directions they had been given by the Circle of Magi as the Orcs were probably capable of. Destroying two villages as they moved they overran the out keep that guarded the initial approach to the city. While the out keeps were meant to have been occupied by nearly fifty men each the deployment schedules had been purposely screwed up by Sayden Nighting. With the out keeps not alerting to an attack the Orcs were on the doorstep before anyone knew what had happened, and it was in that moment that the fate of the city was sealed. The Orc army was within 100 feet of the gates when the first guard saw there arrival, and scanning across the field it was a blanket of green as the Orcs were seemingly endless in number. The guard ran the alarm bell, and then the men manning the gate attempted to close it. All the Tree Hill guards that were present in the area swarmed the gate in the hopes they could hold the gate until it could be closed. Traven Goodsbrow, and the Oakheart twins Frasier, and Thomas Oakheart were in the vicinity and would also move in the direction of the fighting at the gate. Traven and the Oakheart twins would be overwhelmed alongside the rest of the guards at the gatehouse and the Orcs swelled into the city from the main gate shattering the cork that held the Orcs at bay. Once they had control of the gate the Orcs quickly destroyed any resistance that managed to form in the outer city, while they began destroying and setting buildings ablaze. The rampaging force of Orcs massacred there way through the packed market which was located near the main gatehouse, and since Tree Hill was so far inside the borders of Lucerne no one was really threatened and thus hadn't fled as the bells had tolled. The massacre continued unabated until southward of the main gatehouse the Orcs would come to the castle of the Typhon's in the form of Typhon's Keep.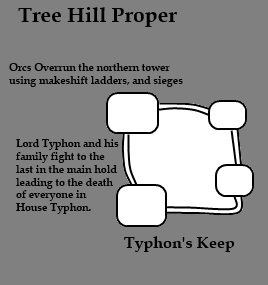 "

Typhon's Gate was the personal keep of House Typhon, and the fact that they held to the last man bought time for the rest of the city to atleast get a chance to survive at the main keep.

"

—

Lucas Scott
Located in the northern section of Tree Hill the estate of House Typhon was a small but secure keep that had long controlled the northern section of the city. A vassal of House Scott they would be within their estate as the city burned and the northern half was completely wiped out. House Typhon would hold off till the very last minute trying to allow more people to flee inside the keep including Lord Robett Highport and three of his men at arms, and it was only when the Orcs begin to reach the gatehouse that Lord Typhon finally commanded it shut. Blocking their gates the Orcs arrived on the scene the males took to the walls and fired upon the Orcs drawing major attention to themselves and slowing the advance as the Orcs attempted to take the Keep. As the Orcs poured all along the walls Lord Typhon would attempt to get people out through the rear of the keep but they discovered that the gatehouse has been sabotaged and couldn't be opened. The front gate was finally bashed down as the defenders on the wall begin to run out of arrows, but the defenders had created enough time that they had been able to place a barricade behind this forcing most of the Orcs to use makeshift ladders, and ropes to climb onto the walls. Getting onto the walls the Orcs would take horrible casualties but there number were unending and they were able to wipe out the defenders including Lord Typhon and two of his sons, and would thus gain entrance into the courtyard within. Lord Robett Highport led a brief counter assault at the main gatehouse attempting to bar the entrance but was killed alongside his men after the walls had been completely overrun. The final son of House Typhon would defend the inner hold nearly alone trying to protect his mother, cousins, and sisters but watched as the Orcs killed the remaining gaurds and the rest of House Typhon were massacred in the inner hallway. With the massacre the Orcs would move forward towards the Scott Keep of which was only real place that any sort of defence could be mounted.
Last stand at the Gryphon Gate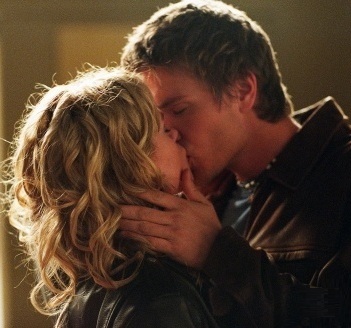 "

You didn't have to be told by anyone that it was bad. There was a look in people's eyes that just told you things were falling apart. No words were needed...

"

—

Lucas Scott
Lucas Scott was in the House Scott Keep when the first Orcs begin piling into the city itself, and when he learned of this he became overcome with fear that Haley, Brooke, or Peyton were stuck out there so he ran throughout the inner keep in an attempt to find them. As he ran out of his room he saw his father sitting at his desk not looking like he was very stressed, and he was surrounded by several men including two from House Nighting. Dan Scott was by this point making sure that all their preperations to abandon the city were in place, but had discovered that the tunnel exits that they had put in place had been sabotaged and thus there was no escape for them. Not realizing who was the cause of this they immediately assumed the cause was Bill Lovie, but in fact the tunnels had been sabatoged by Morrigan of whom hadn't be capable of allowing the tratiors to get away with what they had done. Leaving the inner keep he found Haley and Brooke early on but couldn't manage to find Peyton Sawyer inside the inner courtyard. He went to the personal Scott armory and donned his armor alongside his brother Nathan and prepared to enter the city in search of her, but as he reached the inner gatehouse he saw Peyton screaming his name. Peyton had been able to return to the keep before the massacre and now she was crying so much that Lucas had to hold her up, and he would hand her over sadly to Brooke and Haley of whom he forced to return inside the inner Hold.
"

You heard the screaming and the fire started to go into the air, and you just knew there was something beyond the usual kind of bad happening.

"

—

Loras Tyrell
Massacring the population of the city the Orcs swarmed towards the next and last point of resistance in the form of the Gryphon Gate which led into the large Scott Keep. It was at this point that the first Orcs began reaching the Inner gates, and it was here that Lucas Scott would make him self famous. By this point the defenses of Gryphon Gate were being stiffened by the dozens of noble born that arrived at the gate in order to defend the last bastion in the city. By this point those who still lived outside the inner keep were flooding through Gryphon Gate, and despite being less known the defense of the outer courtyard by Loras Tyrell was also horribly tense and only Loras's command strength held the defenses from falling.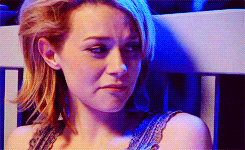 Loras led a force of House Tyrell and others into the courtyard outside the eastern gatehouse and cleared the streets of Orcs and kept fighting until they were forced to retreat when Loras was struck on the head by an Orc Mace. As the hundreds of soldiers and fleeing citizens ran through the inner gate to the relative safety of the inner city, the commander in charge of the gate in the form of Devon Davion ordered that it be shut out of fear the Orcs would get in. This act would have doomed hundreds of people who were still racing trying to get inside but the risk grew increasingly real as the Orcs begin overrunning the courtyard despite the archer fire from the walls. Lucas by this point entered the fray alongside Perwyn Guntbold, and Kurt and Isidor Elric, Deert Dravion, Hank James II., and Hansal Oakheart and the group would move to Devon Davion who they pushed to keep the gate open, but he was reluctant fearing the fall of the entire remaining population if he did this. The commander held off after Lucas convinced him to hold the gate open as long as he held the bridge, but regretted his decision when his son Deert Davion prepared to follow Lucas onto the bridge.
"

I watched him tell that man that he was going to go over the wall and everything inside of me desperately needed to stop him from killing himself. His heart was not completely in surviving and the moment you went into something like a battle you needed to be completely driven to live. If there was even a sliver of doubt then you shouldn't be doing it. But how do you tell someone you love to betray what they believe to be right? How could I make him understand that nothing was as important as him surviving. How did I let him know how truly important he was.

"

—

Peyton Sawyer
With his plan in place he scanned around for Peyton of whom he knew deserved a goodbye with the plan he had in mind. It didn't take long for him to find her in the crowd and when he did he ran to her side leaving time for the other men of his party to also say brief goodbyes if they had ones. By this point the defenses of the eastern bridge were becoming increasingly dire until the distraught Franklin Lee II. arrived from the destroyed part of town with nearly fifty men from House Lee and managed to reinforce the bridge house long enough for them to close the bridge. As they crossed the bridge Frank Lee is said to have in his despair over the death of his wife that he had sat down and allowed himself to be killed by the Orcs.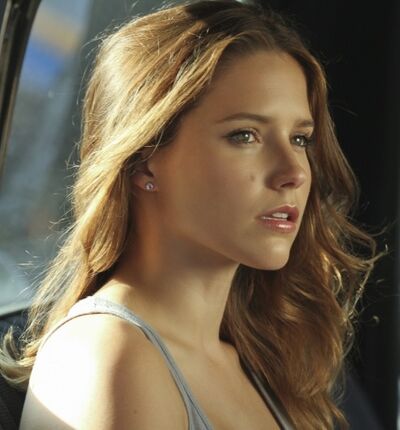 "

If this is the end Peyton I want you to know that I loved you. I may not always show how much I love you but just know that in my heart you were always what kept me going...Just know that I loved you.

"

—

Lucas Scott
And with that Lucas kissed her, and the kiss was so intense for her that she couldn't manage the strength to hold onto him as he pulled away and then ran to the bridge. As she attempted to chase after him, she was grabbed by Karen Scott of whom knew that her son was going to do exactly what he was going to do, and she didn't want to lose Peyton as well. Peyton tried desperately to pull away, but Karen held a death grip on her, and it took a minute before she was able to get away and when she did Lucas was already on the bridge, and the guards wouldn't allow her through. Peyton attempted to get onto the wall to see him but the guards forced her back farther into the keep where she eventually met up with Brooke, and Haley who watched with her from the Dragon Tower what they believed was going to be the death of Lucas Scott on the bridge. By this point the other houses of the south west Keep were finding themselves becoming under attack as the Orcs were spreading throughout the city, and the defenses of the southwestern keep were in disrepair and Jimmy James planned to attempt to defend them anyway but the arrival of Hank James changed the plans of Jimmy James and Anakin Oakheart. Hank James would explain to the two lords that the defenses had completely collapsed and that only the defenses of the water could save them alongside telling Anakin about the death of his twin sons and his grandson while telling Jimmy about his wife and child's death. Hank James decided to stay in the James Keep and die defending it while the remainder of the Oakheart, and James households would pull all of their men and women and forces and pull them to the western gate.
"

Those were true men fighting on that bridge with me Nathan. You disgrace their memory by simply being alive. You should be ashamed that those men fought side by side with me and all you did was hide on the walls.

"

—

Lucas Scott
As Lucas continued to fight on the bridge, Peyton went to find Nathan and found him ordering around men, and making seemingly no effort to save his brother from the situation he was in. She grabbed Nathan by the collar and punched him in the face for the person he had become, and she kept hitting him until he pushed her off him, and ordered one of his men to escort her back to the tower, and to lock her, Haley, Brooke and his mother on the balcony. By this point Leah, and Lauren Oakheart arrived and told them that they had arrive with their family and people alongside House James and all of their people and they had just barely managed to get through the western gatehouse before the Orcs had overrun the entire route. Han, and Lucas Oakheart they would say were leading the defense of the western gatehouse alongside Jake James.
The Defence of the Bridge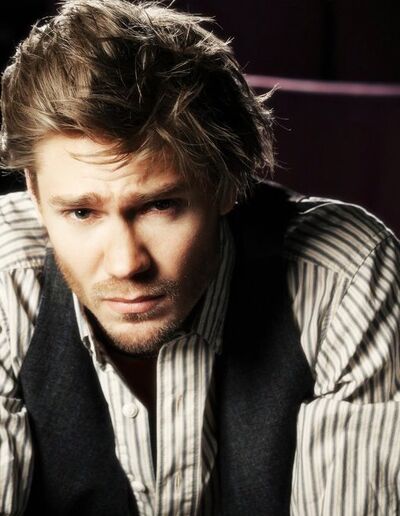 "

Was jumping onto that bridge a smart move? Probably not, but the alternative was locking that drawbidge and watching as hundreds if not thousands of people that might have lived died. I couldn't just sit there and watch the city I loved fall in such a way.

"

—

Lucas Scott
Lucas and his party alongside five men at arms of various houses proceeded to hold the bridge for almost an hour under extremely difficult circumstances. At first he moved far past the bridge as he shouted for people to hurry up and get inside, but after fifteen minutes he started to see the first trickle of Orcs moving forward and it was in this moment that he held the road for a time stopping Orcs with carefully aimed bow shots. Perwyn Guntbold, and Hansal Oakheart were also firing arrows near him, while Deert, and Hank were directing people towards the bridge and making them hurry. He and the rest of the party were slowly pushed back by their numbers as he didn't want to be cornered in the street, so he pushed himself to the first tier of the bridge and thus allowed the people to continue getting inside the Keep. While they were pulling back two of the other men at arms fell to Orcs, and Deert took a horrifying blow to his arm of which when Lucas moved to him they were both very aware that the wound might be fatal, but he refused to retreat and they covered it as best they could. His desperate fight continued as the Orcs begin swarming at him in increasing numbers, and during this time he held the front of the bridge standing side by side with Perwyn Guntbold while the other men at arms, and the party joined the archer fire from the walls as they devastated the incoming Orcs. At times they would be assisted by some of the fleeing soldiers, but they basically held it alone against hundreds of marauding Orcs for nearly a half an hour. Wave after wave failed to get by him and Perwyn Guntbold, and as his success seemed more and more likely guards from the wall joined his defense of the bridge. They continued to hold until finally they were confronted by the largest Orc any of them had ever seen, alongside nearly half a dozen other massive Orcs and hundreds of others that also tried to get by.
Defeating Lugdush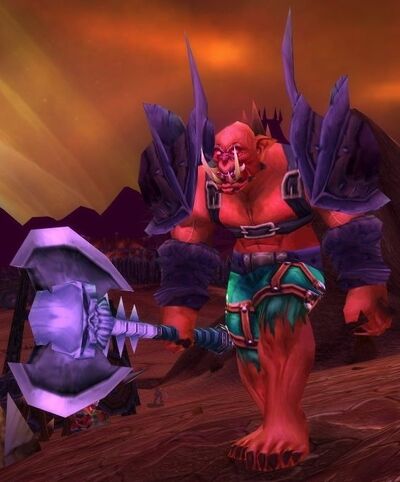 "

His skin was bright red, and he was so large that he seemed to obscure everything around him. He pushed two of his own men off the bridge in his desperation to get at us, and I raised my shield knowing this wasn't going to be an easy fight.

"

—

Lucas Scott
The Orc was Lugdush and was the second highest commander behind Jurden Hardaxe himself, and was perhaps the strongest of the lot and for this reason Jurden had sent him at the vanguard and when watching Lucas murder Orc after Orc he saw his chance to rid himself of Lugdush. The Orc moved up to the lines surviving archer fire from the walls without any pause, and raised his sword before killing the man next to Lucas and sending Lucas, and Perwyn flying to the ground and knocking Perwyn unconscious against the ground. Lucas called out for the other men to retreat, but they refused to leave him and his party stood side by side with him as Lugdush attacked again. Deert would be the first to fall as Lugdush ignored a slash across his chest from Lucas and cleaved Deert Davion nearly in two, and followed by this Lucas ducked underneath another slash from Lugdush and slid behind him engaging two of the other massive Orcs. While Lucas fought them Hansal was slashed across the face by Lugdush and killed, while the three men at arms were killed by the other Orcs with Lugdush with the last Orc dying as it killed the last man at arms leaving Lucas killing the remaining Orcs while Lugdush and Hank James II. battled.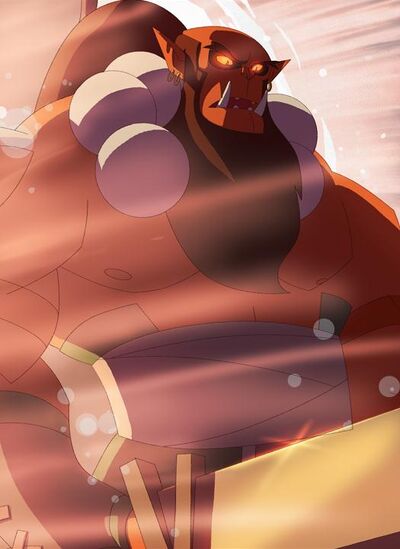 "

The thing stood as high as a building it seemed. It was a monster of the demons themselves, and it made you understand clearly what was happening. Watching Deet, and Hansal, and James and then all those poor men I just hated the thing. I let that hate overcome me, and I'm glad I did.

"

—

Lucas Scott
Dodging blow after blow Hank was joined by Paul of whom would slash Lugdush badly on the leg knocking him to the ground, but when Hank went for the killing blow Lugdush would grab him and break his neck before throwing him into the moat. Lucas by this point had killed three of the large Orcs, and one of the final was able to overwhelm him and push him to the side, and as it raised its axe to kill him an arrow struck it in the head. Looking to the source of the arrow he saw his brother Nathan on the wall, and the two shared a quick look before Nathan aimed his bow and fired once again into the mass crowd behind them. As Lugdush cornered Paul against the side of the bridge and prepared to kill him Lucas jumped on his back and was able to stab him through the less armored back part of his neck killing the massive Orc. Now exhausted from that fight and standing alone on the bridge he was finally forced to pull back when nearly 50 Orcs almost surrounded him, causing him to jump into the moat. Those on the wall believed he had been struck down and killed. The Gryphon gate was then shut but Lucas was stuck on the outside of the wall.
Closing the front door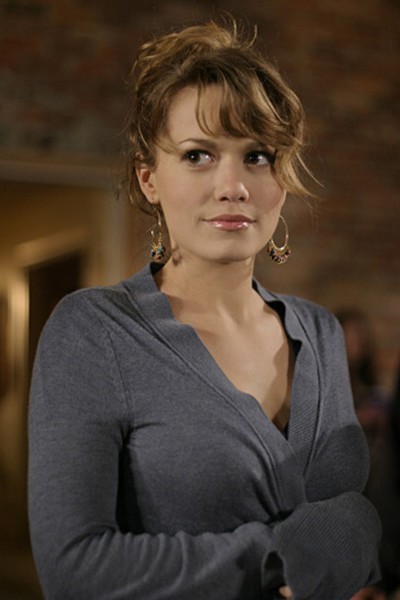 "

I woke up in a ditch on the outskirts of the wall. My survival rested upon the simple fact that the Orcs had killed everyone and thus they didn't believe it was possible for anyone to be alive outside of the wall. A more determined force might have checked my body, but I lay there awake in the water for nearly two hours before I finally was alone enough to make a dash for the keep.

"

—

Lucas Scott
But Lucas was not dead. He managed to sneak his way around the city, and it was during this time that he would further his fame. He managed to sneak back to the outer city gate, by moving silently through the sewers that ran from the Scott Keep all the way to the front entrance of the market which was just a short run to the gatehouse. Finding none of the Orcs had worked on clearing the sewers he was shocked to find dozens of people hiding themselves in the sewers, and warning them they needed to quickly make their way to the keep he kept moving arriving at the market entrance, and leaving the sewer he looked out and saw the gatehouse. Flowing through the gatehouse were the Orcs, and he knew that unless he stemmed the tide the Gryphon gate would be overwhelmed with little difficulty, and thus he snuck his way along the side of the road and made his way into the tower where he killed the three Orcs guarding the main floor of the gatehouse before making his way upwards into the actual door mechanism room. Once there he wiped out the Orcs who were now holding the gate house. There were dozens of Orcs spread throughout the gatehouse tower but they were in a rampaging mood and thus he was able to ambush them room after room until he had cleared his way to the actual mechanism that would control the portcullis. Once he had control of the gate house he closed the outer gate. By shutting this gate he had managed to stem the flow of Orcs entering the city, and through this act most likely saved the inner city who was having great difficulties holding. Quickly making his way onto the ramparts he was forced to briefly fight his way along the wall before he jumped off the wall onto the roof of a house below. As he jumped off the roof he took an arrow to the shoulder, and then as he was continuing to run away he took a shot to the back which took the air out of him as it struck his lung. Making his way from roof to roof he would get himself all the way back to the keep and seeing the keep wall, he was able to fashion a rope that he used to climb back over the inner wall, where he was found by his brother Nathan passed out on the wall.
Morrigan Enters the City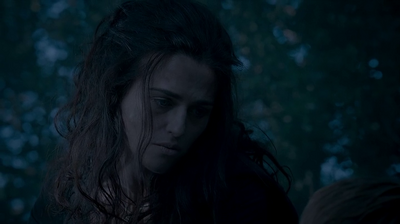 "

"The Orcs flooded the city, and I made my way into the tunnels where I used Magi to literately burrow a hole through the tunnels and into the inner sanctum of Tree Hill. Entering in such a way had its dangers but at that point no one feared other humans very much."

"

—

Morrigan
As the Orcish army swarmed into Tree Hill Morrigan would make her way to a local farm where she had ordered her men for months to burrow a tunnel beneath Tree Hill that would connect directly beneath Gryphon's Gate. Moving her way through the tunnels she would eventually arrive at the entrance which was inside her home in the keep where she was living under the guise of Lady Morrigan Sylne of House Slyne. Leaving her house she heard the screams and could smell all the death around her but her soul brought her to the wall where she found a mortally wounded Lucas Scott. Lucas had two arrows in him of which one had pierced his lung and was too much for him to handle and survive. Holding his head up she would use her Magi to heal him, and as he was healed and she removed the arrows she rested him along the wall and used her Magi to enchant Nathan into sensing where his brother was and coming to find him.
Back in the City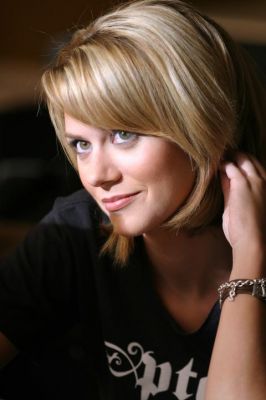 "

In truth I'm not the hero everyone makes me out as. I didn't think I'd ever make it back from that. I thought my body would lie broken on the bridge or in the moat. I thought that my death would somehow save the city, but when I survived I realized I had accomplished nothing. I was supposed to have saved their lives, but all I ended up doing was leaving them in a state of terror for eight years. And the entire time I returned I felt an overwhelming feeling of loss. Was this the life I wanted to be remembered for saving? Was this chaos and darkness worth living amongst? What was the point of being alive if your entire world was dead.

"

—

Lucas Scott
The moment Lucas was pulled back into the keep was the moment that most point to as the moment that the Battle ended for the city itself, and following this the situation was one of a siege except for the incoming relief force. Nathan called out for men to come help him carry Lucas inside, and they carried him into the locked tower overlooking the city, and then called for a doctor. Miraculously Lucas was unhurt, and only had cuts, and bruises to show for the act that saved the city from immediate death. It was in this moment that the first stems of jealously begin from Lucas's brother Nathan. While Nathan had led the defenders in their retreat back to the keep and had maintained order during the battle, all of this was forgotten as the people lot their minds over the return of a living god to them in Lucas Scott.
"

He wasn't supposed to survive out there. I heard him say it with my own ears. He was supposed to die and then I would be the heir of House Scott. His return brought back nothing but ruin.

"

—

Nathan Scott
Nathan Scott would storm out of the room as in his eyes everyone was ignoring him, and as he did he silently walked over to the wall and watched the people stem from the keep, and make their way to see Lucas Scott. As he watched this he saw for the first time that day Haley, and she was running around with a desperate look in her eyes. When he saw this he thought for a moment that she was coming for him and he felt hope, but as he walked towards her, she saw him and for the briefest moment she looked as if she would go to him, but instead she kept moving and pushed her way through the crowds and into the tower where Lucas was.
Massacre at Hyphon's farm
"

The City was near destruction, and it seemed only fitting that the entire Kingdom of Lucerne would mass to take it back. If we chose to allow Tree Hill to die, then what did that say of us. What did that say to every city, town, and village that was near Tree Hill. Should they run. Should they hide amongst the trees so that the Orcs didn't kill them too.

"

—

Earl Scott
With the city on the verge of utter destruction, and the Orcs massacring the few survivors within the walls and outside the Keep the forces of Lucerne were preparing to gather in Forks for what they assumed would be a massive reinforcement effort. At this time Bill Lovie, and House Lovie's forces would be only a day away from Forks, and he was trying to find a way to make the forces of Lucerne stand down and not assist the city he had planned to destroy. His oppurtunity would come when the main army of Tree Hill which had been ordered by him to Forks on the day of the attack massed alongside hundreds of volunteers and prepared to move inside the city from the eastern gate so to give the defenders more time for the relieving force to arrive. At this point Earl Scott asked for permission for the forces of House Swan, and House Arryn to join with them, and when the raven arrived with Bill Lovie he knew he had his chance.
"

Earl Scott in his foolishness had sacrifised himself unknowingly. He had given me the perfect reason why we should not relieve Tree Hill, and allow me to remove yet another loose end in my plans.

"

—

Bill Lovie
He sent four ravens in responce to Earl's letter. The first was to Earl Scott himself of whom he told he was going to send the full wieght of House Arryn, and House Swan to the western side of Tree Hill so that the route into Tree Hill would be opened to them. He sent two more ravens to House Swan, and House Arryn which told them that they were to move to the northern end of Tree Hill, and they they were to wait in the forests there for the full force of Lucerne to arrive. With this in mind Earl Scott would assemble his forces, and without checking in with Charlie Swan who was the only one who knew nearbye that he was walking into a trap he moved his forces towards Tree Hill. As his forces were leaving out the gate, it would be Jacob Swan who would follow with Earl Scott alongside several of his bodygaurd, and they would join what would be a doomed effort. The final raven would be the most deadly and had been sent to Alex Kirsh who was located in a small mountain cave north of Tree Hill more then a day ahead of Earl Scott. He would order Alex Kirsh to infiltrate the northern gatehouse and wait there until the arrival of Earl Scott, where upon his arrival he would trap his forces by closing the gate.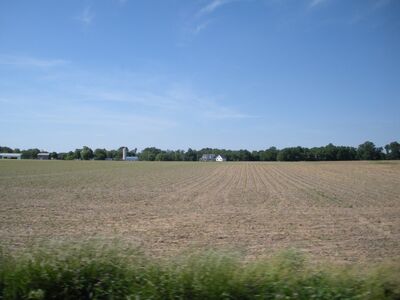 "

It was a horrible realization when I understood what had happened. I knew in the moment before the Orc's blade struck me across the chest that he had betrayed me. I knew that there was never any true relief and all he wanted was to see my force dead. I had walked right into his trap, and in the end I had noone to blame but myself.

"

—

Earl Scott
Earl's forces would arrive at Tree Hill nearly a day and a half later and were exhausted due to the speed at which they had been marching to Tree Hill. Upon their arrival they saw that the gate was open, and few Orcs were defending the area so they moved quickly into the area believing that the forces of House Swan, and House Arryn had blocked the main army from being able to ambush them. At the same time as they were moving it was the movement of Alex Kirsh in the northern gatehouse that would seal the fate of the army of Earl Scott. Alex Kirsh had waited for Earl's forces to arrive, and once they neared the gatehouse he begin to lower the gate so that they couldn't get inside. Earl's forces now stuck on the outside saw a large force of Worg riders moving towards them from the east, and thus they moved northward, and when the Worgs hit them they were trapped in Hyphon's farm. The Worgs overran their positions all across their lines, and despite attempts by Earl to get the troops under control they were cut down in their hundreds by the rampaging forces of the Orc Worg Riders. As they attempted to shift westward they saw the main Orc force moving towards them and realized they were trapped and doomed. The Worg Riders and the main Orc force would together over the course of several hours massacre the entire force and capture several of the soldiers for slavery.
The Siege of Tree Hill
The Siege of Tree Hill
At a certain point you just give up. Staying within those walls watching these monsters attack us every day was just something you cannot possible move forward from. The life within my heart was all but gone by the time you reached us.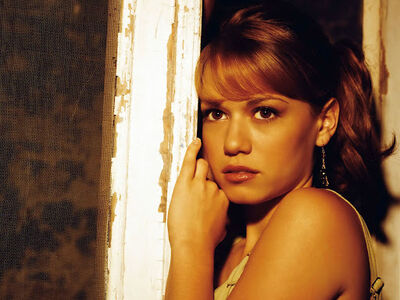 "

My grandfather did not deserve the fate he got. He deserved so much better then that.

"

—

Brooke Scott
Following the destruction of the army of Earl Scott the main army of Lucerne that was within eye sight of those nobles looking from the top tower of the Scott Keep would retreat out of the area. This retreat was due to the fact that Bill had ordered them to pull back and return to their homes, but the people of Tree Hill saw it as a sign that they were doomed. Far beyond this as well was the fact that the Titan Odin had come to Morrigan the "Daughter of Flemeth" and removed a significant piece of her corruption and making her believe that Flemeth wished for her to delay the destruction of the city she would begin to take orders from what she believed was Flemeth but was in fact Roswita a member of the Valkyrie of the Thunderlands of Valhalla. Pretending to be a member of Mordor she would bribe him into holding off, and this played to his larger plan of weakening his rivals whenever they rose, and thus the siege would be something that was going to technically go on forever. While Morrigan infiltrated the Orcish leadership it was the death of Caryl Todrinnel of whom had been killed during her escape with Quinn James, but her body was discovered by Morrigan, and Roswita and they would remove her body with Roswita using Magi to take on the appearance of Caryl and infiltrating the ranks of the Tree Hill leadership. The Orcs would under the manipulation of Morrigan settle down for a siege, and stopped their attack against the walls of the city despite the fact that the defenders were beyond exhausted, and wouldn't be able to hold if an attack came. Jurden decided early on after this manipulation that he was going to make this psychological in that he wanted to weaken his opponents in his own army so that when they moved on to Forks he would be completely dominant, and at the same time he truly enjoyed the pain he was going to cause on the humans of Tree Hill. Food was sparse, the Orcs basically sat outside their walls, and the population of the keep was in a near breakdown point. As panic began to set in for the town, Lucas stood up and gave a speech that many point to as the moment the siege truly began.
"

You can choose to blame your circumstances on fate or bad luck or bad choices. Or you can fight back. Things aren't always going to be fair in the real world. That's just the way it is. But for the most part, you get what you give. The rest of your life is being shaped right now. With the dreams you chase. The choices you make. and the person you decide to be. The rest of your life is a long time. And the rest of your life starts right now.

"

—

Lucas Scott
This speech is arguably the moment that the people found something to believe in as they searched for some silver lining, or some distant hope that in the moment they watched the Lucernian fires leave the area didn't seem possible. For the first months of the siege the Orcs attempted systemic warfare in which they kept the Tree Hill citizens up all night using loud noises and such. Following this having little affect the forces of Tree Hill would begin to fear for their food supplies as they dwindled, and while plans were drawn up to begin farming in the open areas of the town, this would become their main source of food outside of the large but not inexhaustible supplies in the keep. With this real threat at hand it was at this point that Morrigan would silently begin to have her soldiers bring large amounts of food into the city, and she would use her Magi to transport it from her house to the stores of the keep. This became quite the folk tale in Tree Hill as the people came to believe they were being blessed by Glaurrung as food was simply appearing. Lucas would become curious enough that he hid himself in the storeroom and waited all night until something happened when Morrigan entered the storeroom seemingly through a wall. Watching her from his hiding place she would summon the food from her home inside the storeroom, and it was only when she was completed her ritual that she saw that she was being watched.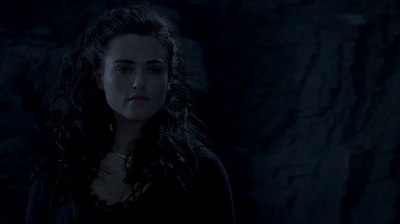 Lucas would confront Morrigan of whom he demanded how she had entered the food stuffs of the city and why she was giving them food, and when she was truthful telling him that she was a member of a special group and had been commanded to save the city he would demand the truth not believing her. As they spoke he begin to remember bits of memories from the initial Orc assault on the city and sensing his regaining memory she would use her Magi to take him back to the events of the initial assault on Tree Hill. With his memories restored including the fact that he had been mortally wounded and saved by Morrigan he would agree to keep her a secret but demanded that the two speak at least once every few days and that she told him everything she was planning and having longed to be closer to Lucas for months it was Morrigan that readily agreed to this.
Duels
"

17 orcs fell to my blade in 3 years worth of duels. They came in pairs and each time they fell behind what I could feel on me was the support of a god. I hadn't believed in Glaurung until that moment.

"

—

Lucas Scott
With the food situation fixed due to what the people believed was miracles brought on by Glaurung himself the people believed the Orcs realized the starvation wasn't working and begin to probe the walls with attacks which were easily repulsed due to the small amount of troops that were sent. With the next stage of the siege about to begin it was Morrigan that went to Jurden Hardaxe and was able to convinse the paranoid Orc that two of his generals were planning a massive coup and the paranoia caused Jurden to command that these two generals who were in fact not planning anything to instigate a duel with swordsmen in the city. Realizing that it would be Lucas that would take on the fight Morrigan would enchant his sword and armor and the day following this the two very large Orcs would approach the walls carrying the bodies of unnamed murdered soldiers of Tree Hill, and stood at the gates screaming in a rough basic that they wished to duel the most powerful among the defenders. With the entire leadership caste watching these events it would be Lucas that became enraged that they paraded the dead bodies in such a way and opened the gatehouse and walked across the bridge. Meeting the Orcs he would fight them both at the same time, and despite being outnumbered and the Orcs massive size he was supported by Morrigan who silently watched from the walls giving him speed and strength and this alongside his natural skills he was able to kill them both. Nathan, and Loras Tyrell brought men outside the walls and collected the dead bodies they could as the Orcish horde looked on shocked that Lucas had killed was amounted to the top commanders of the Orcish Horde.
Giving in to the Pain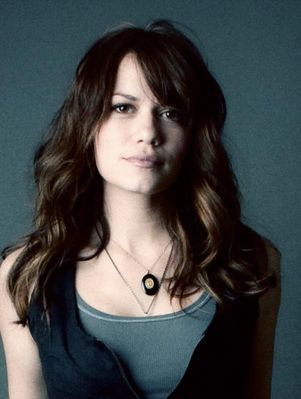 "

It was more then just the stress of possibly failing. It was the fear in me. I didn't want to die as pathetic as that sounded. I didn't want to miss any of the people I loved.

"

—

Lucas Scott
As the duels increased in ferocity, and difficulty Lucas found himself growing more and more depressed, and he couldn't find a way out of this depression. As it got worse he and Haley grew even closer as Haley and Nathan had never really recovered from their pregnancy problems. On top of his declining mental health was the fact that his brother Nathan was becoming jelous and openly resentful of his brother's increased fame and the fact that no matter what he seemed to do it just couldn't give him the kind of respect that Lucas just got easily. The problems with Haley and Nathan meant that Haley begin to look at Lucas in a different light then the simple platonic way they had existed for years before. While Lucas had feelings for Haley for years before this Haley now accepted that what had drawn her to Lucas wasn't something platonic or a search for companionship but instead was a deep and resounding love. Even as they grew closer she watched as her love in Lucas was not quite enough to make him ignore the terrible things going on in his life, and this broke her heart. She and Brooke continued to try and help him but every time he got close to moving forward he was forced to engage in another duel. At the same time as Haley was getting closer to him Peyton was falling farther apart, as Peyton found herself on the outside watching all the other women in his life picking him up, and him being to disapointed in what he had become to even go near Peyton.
Nearing Death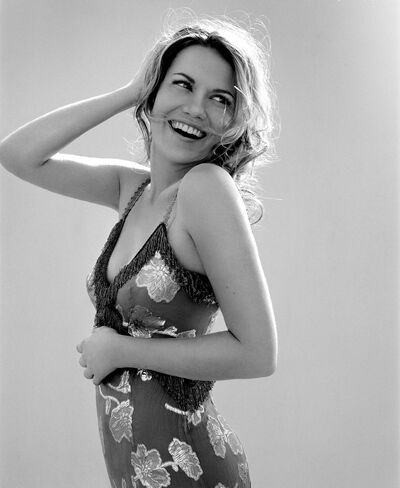 "

I knew he was going to do something stupid. I just didn't think so would I.

"

—

Haley James
Lucas after his third duel with the Orcs went to the top of the keep of Tree Hill, and as he stood there he contimplated ending his life. He thought about everything he'd be giving up, and everyone that he would miss but the pain in his soul was just so loud that he didn't see a posibility of getting out of it. In this moment Haley who had been following Lucas as she was the only one who knew how truly emotionally damaged Lucas was becoming made her way on to the balcony with Lucas and simply stood beside Lucas. While this moment was happening Morrigan was standing beside them as she had made herself invisible and was watching the changing mood between the two with utter pain, as she too had fallen in love with the troubled prince of House Scott. The two stood in complete silence for many minutes until finnally Haley reached her arm out and touched Lucas's arm, and as she moved her hand on his arm they both knew this wasn't a friendship style of comfort. In that moment he looked over at her, and the two seemed to finally accept what had changed between them, and they proceeded to have sex on the balcony of the keep tower.
"

It was the moment my heart had waited for years to come. Tragedies happen. What are you gonna do, give up? Quit? No. I realize now that when your heart breaks, you got to fight like hell to make sure your still alive. Because you are. And that pain you feel? That's life. The confusion and fear? That's there to remind you, that somewhere out there is something better, and that something is worth fighting for.

"

—

Lucas Scott
Following this moment of acceptance on the balcony the two attempted to stay simply friends for the sake of Nathan but after only a few days of attempting this they found themselves giving into lust again and again until it happened more then once a day every day. This obsessive lust didn't abate and in fact continued to define the two throughout the middle of the siege, and only changed when Haley discovered she was pregnant.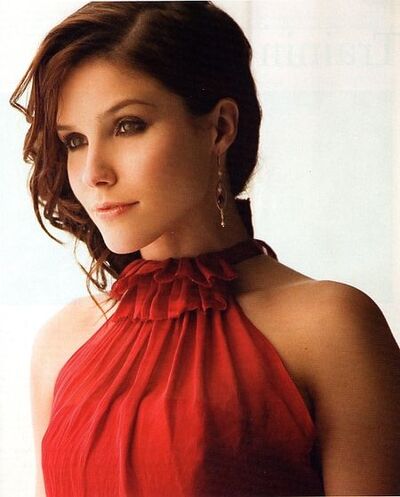 "

As time went by you wondered whether he had any intention of killing us. Was this nothing more then a game to him, and if this was a game what was his end game?

"

—

Nathan Scott
With this strategy in mind Brooke and the rest of the survivors were treated to entire days of the Orcs simply standing throughout the city in painful arrogance of their numbers. They would do this and then scream throughout the entire night so that noone inside could sleep (as if they could anyway with the massive army just sitting inside the city. As the siege wore on it became a series of minor conflicts where Jurden would send his commanders that he wanted dead on near suicide missions against the keep, but even these suicide missions cost the defenders dearly as they ran out of basically all things they needed. During this time Brooke became knowledgable in healing as many of the women were forced to take on male roles in order for the city to survive while the men fought. She discovered during this healing time that she had quite the skill for the act of healing, and with very little prompting she is now capable of many things that regular nurses cannot even do. Even healing could not make up for the emotional damage that was done, as the Orcs paraded broken bodies around the walls, and due to the increasingly desperate situation they couldn't fire many arrows as there was increasing worry they would run out.
Stagnation
"

I was so broken and alone during the siege that I just wandered the town at times. What little life was left was completely devoted to the belief that someone would come. You had to keep believing that someone was coming to save us otherwise what point was there to even resisting.

"

—

Brooke Scott
Raid of 5123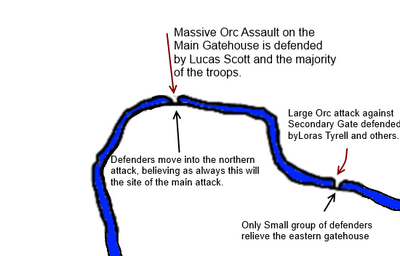 "

They yelled and screamed everyday nearly, but in terms of actual attacks they slowed by 5123 to be only every few weeks. The Raid of 5123 was something worse then others, and actually seemed like it was trying to succed.

"

—

Lucas Scott
As the years of siege went by a lull in the fighting had taken place as the Orcish commander was completely fine with draining his leadership rivals in duels with Lucas, while the defenders were worn out and emotionally destroyed. The Raid of 5123 came about when an especially large Orc took control of forces, and led them in a very large attack that unlike the overall Orc leader he was actually interested in destroying the city. The main attack came against the main gate, and they were hardpressed to hold them off as they ran across the bridge.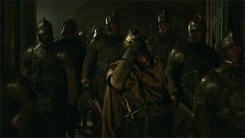 The only lull in the fighting came as the Orcs were forced to push their casualties into the moat where so high were their losses that they begin to fill the moat. At the eastern gate Loras Tyrell led the defences and the orcs here were in greater number then every before and they broke into the courtyard of the keep. Fighting became brutal and a last stand broke out at the gatehouse as the defenders were overrun and the Orcs broke inside the Keep. Loras Tyrell would lead some twenty men into the breach and kill most of the attackers during the charge, and bought time for relief to arrive from the main keep. The large Orc would be killed at the eastern gatehouse by Nathan Scott and following his death the Orc force retreated, but the defenders had been drained beyond repair by the attack suffering immense losses, and Loras Tyrell fell into a coma following a massive blow from the large Orc.
The Journey
Main Article : The Journey
Second Battle of Tree Hill
Today my brothers we right a terrible wrong in the history of this kingdom. We all know what happened here, and there isn't a thing that we could do to take it back. We may not be able to change what happened, but right here and right now united together we can make sure the people of Tree Hill are finally given the rescue they have long deserved. Today don't fight for vengeance. Don't fight for revenge. Fight to save the lives of the innocent. Fight so that a betrayed city may finally awaken.
Second Battle of Tree Hill
Main Article : Second Battle of Tree Hill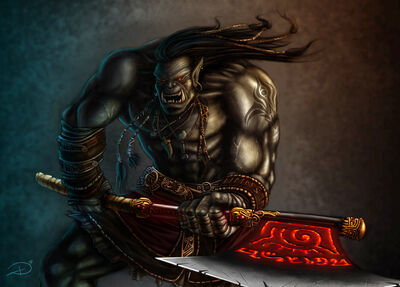 "

For a warrior waiting years for something to happen, he didn't seem to care much that the army he was waiting to arrive got destroyed.

"

—

Saiden Scarlet
As the human/elven alliance destroyed the Orcs that had held the Gondor siege of Minus Ithil for many years, Jurden Hardaxe paid this little heed despite the fact that he was sent word of it from some of his scouts who had been watching that siege for any signs of Mordor weakness. Jurden over the decade of the siege had become obsessed with maintaining his own power, and had basically become uninterested in actually ending the siege through conventional means. Alongside this he also had a growing belief that the humans were completely useless and for all of these reasons Jurden Hardaxe made no effort to double his scouts or anything that might have assisted him in stopping the coming ambush. And if all of this added up wasn't enough he was also still being whispered to by Morrigan who was telling him that it was all a trick and Sauron was only days away. As the Sindar Elven/Human forces moved to the high ground of the area near the bridge of Weidenhouse and from this position they begin planning the method they would use to end the conflict. As the planning begin it became clear that the fight would be started during the night as town they were in described the fact that they noticed very little activity in the Orc camp during the night most likely due to the fact that they had become completely confident in their lack of any kind of threat.

The army moved silently during the night towards the forest that lay just east of Tree Hill, and it was in this forest that the army stayed for the entire day preparing for their assault during that night. The Elves spent the day clearing out much of the scouts that were in place on the eastern side, and in this way when the assault came during the night there was going to be basically no warning whatsoever and it was hoped that most of the Orcs would still be in their tents. The forces arrayed against the Orcs were well above the Orcs numbers but the scouting made the attacking forces believe they were facing a much larger force of Orcs then what was actually present behind the walls of Tree Hill.
"

Three kingdoms working together for the common good. It was inspiring to finally have a king I could believe in. For my entire life I have followed a king who while he may have been good once, I don't think I even remember that. From this moment forward son I will die to protect William Lovie III.

"

—

Eddard Starke
Eddard Starke, and Tywin Lannister would lead the forces in the east alongside a large contingent from Sayden Scarlet of whom had just arrived alongside many from House Scarlet of whom were now completely throwing their lot in with William Lovie III. The forces on the west would be led by House Greymane, and all of their vassals while being joined by House Ordos, and the remnents of the Tree Hill houses that had escaped the battle of which there was a large Tyrell force from Highgarden. In the north the forces of House Swan joined the forces of House Lovie and the army of Brill joined them as well as Hedrik Clegane III. who led a sizeable force of House Clegane. In the south the forces of Gondor, and the Sindar Elves of High Forest moved together and would sweep in first before the main attack in order to bring the Orcs to believe it was nothing more then attackers from within the keep. Alongside this a large force of House Ordos would move into the northern axle in a suprise move since House Ordos had been open in their belief they had been insulted by William, but he had sent a honest apology which had moved Dennis Ordos to assist the young prince.
The Night Comes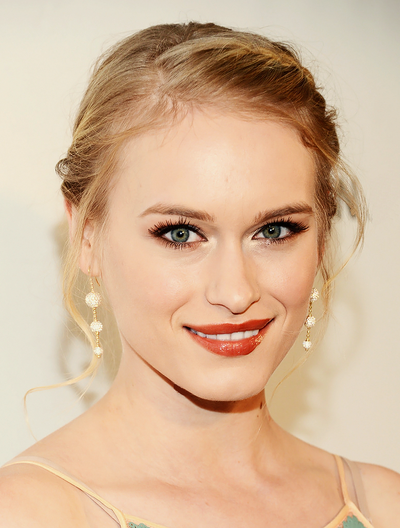 "

The closer we got to night the more I came to understand that the world would be much different after I liberated Tree Hill. Without a single doubt in my mind I now understood that my father had done this. My father was responsible for all of the wrongs in Lucerne, and once this happened there would be no more quests to keep me from the simple fact that he had to die. My father had to die for what had happened here.

"

—

William Lovie III.
Waiting for the night to come William would be able to watch for the first and last time the Orcs setting off their massive drums and horns in order to force the defenders to be unable to sleep during the night and thus exhausted during the day. Hearing this many among the attacking army grew even more angry at the fact that the defenders had been forced to endure this for all this time without anyone helping them. William would spend the night with Leven, Jasper, Emmett, and Edward as the Shadow Council as they were not openly to each other calling themselves spent a few last hours with each other before they all knew everything was going to change. Finding themselves greeted throughout the night by every lord who not wanted to speak to William they couldn't help but see how different things had become for the naive group. The Orcs by this point had no contact with their scouts, and yet they still remained completely unaware. Morrigan would at this point make her final step towards sealing the fate of Jurden Hardaxe when she would convince Jurden to host a large party for his Orcs which made them all drunk and even less prepared.
The Massacre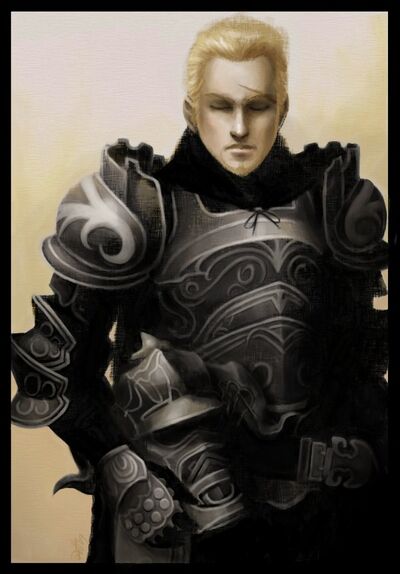 "

I hope they felt in their final moments all the pain of those who they had so cowardly killed years before, and tormented for years since. I hope they face an eternity of pain an anguish for what they have done.

"

—

Charlie Swan
As the night neared the Orcs would begin their party and the loud noise would alert the alliance that this was underway, and also awake most of the defenders of Tree Hill of whom were prepared for what many believed was the final attack. The party continued, and the alliance moved itself completely into position against the now scout less Orcish force, and pushed in many places all the way against the wall with the entire Orcish force within the city itself or dead outside. The night came and the army would move on their predetermined signal of which moved everything forward. The infiltration of House Scarlet into the under tunnels of the city begin as Saiden Scarlet led a large force of hundreds into the tunnels in the goal of reaching the estate of House James and once the attack was underway they would spring upon the already ambushed Orcs. From the west the forces of House Greymane, and House Ordos would move themselves through the broken shattered western gate and encountered hundreds of Orcs in differing stages of drunkenness and the fighting wouldn't spark any concerns from the Orcs as it was all believed still to be a part of the party. Seeing the ambush was underway it was at this moment that Morrigan finally ended the charade and came upon Jurden while he was standing in his residence.
"

Sometimes Brooke you play the long game. You see if you lie to someone for so long he eventually believes that it is truth. For how could anyone keep up a lie for as long as you do. Once they no longer believe you lie, they believe everything that you say. You can whisper the most dangerous of things to them, and they will drink everything you give. Then finally when the moment is complete you may spring. Spring the final trap on the fool who allowed himself to die.

"

—

Morrigan
Aftermath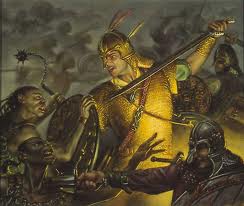 "

Its one thing Leven to win this battle. Once we win this battle, because I believe we will. Once that happens the time to return home is upon us. You know what we will find in Lucerne. You know what victory here means. It means the death of my father.

"

—

William Lovie III.
The battle would end with the complete destruction of the Orc army and the liberation of Tree Hill. When the armies of Lucerne and Gondor entered the remains of Tree Hill, they found the sad remnants of a once truly mighty city. Food, aid and supplies were rushed to the city, but before the true rebuild could begin Andrew Lovie would take the reigns of the King of Lucerne following a duel with his father.
Funeral of Earl Scott
Grief is like the ocean; it's deep and dark and bigger than all of us. And pain is like a thief in the night. Quiet. Persistent. Unfair. Diminished by time and faith and love. I didn't know Lord Scott, but I'm jealous of him, because I see how his absence has affected the people who did know him. So I know he mattered to them. And I know he was loved. People say that Earl Scott was a great Lord: honorable, just, fair, kind. They say he made this city what it was. Today we celebrate his life. Today we celebrate a great man, I wish I knew.
Funeral of Earl Scott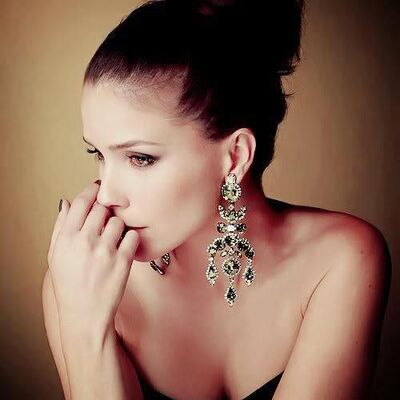 "

As the fires stopped burning my mind returned to the grand-father that I had loved so much back then and could't help but think how much he had been forgotten. He died so that all of us could live, and yet my father cared nothing about it. The funural was about remembering his life and the way he died. It was about showing him somehow how sorry I was.

"

—

Brooke Scott
When the fires had stopped burning and William had returned to Lucerne to deal with his father, Brooke was left with the fact that now she was safe but at the same time she had lost so much. Her friends were dead, her family was in tatters, and the one person other then Haley and Peyton that had loved in her in the form of her grand-father was dead. She asked her mother if they had found any sign of her grandfather but she said that by this time there was nothing to find. When she asked if there would be a funeral Karen said that Dan didn't think it was appropriate and was making efforts to make sure that Earl Scott's name was forgotten from the memory of Tree Hill so that he alone would be celebrated. At this news she left her mothers side near tears and made her way to her grandfather's room where she discovered servants tearing into the room. For a moment she just watched them as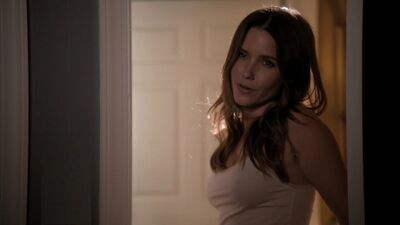 they tore her grandfather's room to pieces, and she just really didn't understand the world in that moment. When she went to ask them what was going on, her father came up behind her and told her that Earl's room was being turned into a resting room for Karen. When Brooke told him that she didn't want him to get rid of her father's things, he looked at her for a moment before grabbing her roughly by the arm and pulling her into a side room nearby. Inside the room he proceeded to verbally attack her before pushing her roughly into the wall. At the sound of Brooke being pushed into the wall her brother Nathan and several servants approached the room and saw her on the floor with Dan clearly the reason for her being on the ground. Brooke at this point with tears in her face looked to her brother Nathan for some kind of help, but instead Nathan just turned around and walked back the way he came, and after this the servants quickly followed suit. At this point Dan would verbally assault the nearly broken Brooke and the two would finally have what was in a lot of ways a long awaited confrontation.
Dan would reject anything that Brooke was requesting in regards to Earl as Dan was extremely hateful towards Earl Scott of whom despite being his father he had always believed had favored Kieth and for this reason had been complicit in the ambush that had killed his own father.
Look at the world father. You were born into this land, and you have told me hundreds upon hundreds of times how much you used to love it. Look at everything you have done to it. You destroyed a city for no reason, killed hundreds of good men out of fear. Is this how you want to be remembered father. Is this the world you want to leave behind? I know you were a good person once. I have all the evidence laid out in front of me as to why you are the villain of this world, but I don't fully believe it. Don't end it all here, and be remembered as a monster..
Brooke Scott: Please father I never ask you for a thing...why can't you just do this one thing for me...please father.
Dan Scott : Just sit on the ground and remember your place in all this little girl.
Brooke Scott : And what is my place father?
Dan Scott : The bottom of the food chain.
After saying that he would walk out of the room leaving a broken Brooke lying on the ground for sometime before her brother Nathan returned into the room looking severely disappointed in himself, and perhaps worried about Brooke more then she thought he ever would. Brooke didn't know what to say to her brother so she ran out of their and ran away past the cries of Haley who noticed her running away, and finally made her way to the glades west of Tree Hill where she and her grandfather had spent a lot of time. While she spent the time alone she knew that her grandfather needed to be remembered and if her father wouldn't help her then the only person left to go to was her mother.
"

I had never been particularly close to my mother, and while that made me sad sometimes I understood her. I knew that she loved me in her way, but she had lost herself somewhere along the road. I can't blame her for loving someone, and then following that love even when it didn't make sence.

"

—

Brooke Scott
When Brooke left the glade she went to the home of Margeary Tonsvale of whome was the matriarch of House Tonsvale, and the women that her mother spent most of her days with filling out the boredom. She barged into the estate being alowed past the gaurds because they knew who she was, and when she reached her mother she grabbed her by the arm and pulled her outside. Outside she tried to make her mother help her, but she quickly discovered that her mother was exactly as far gone as she appeared when her mother not only refused to do this, but also moved to side with her husband against her daughter. This was too much for Brooke and knowing the debate between House Scott was over she knew the only person that could help her was William Lovie III.
Begging a King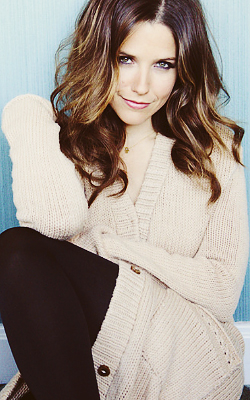 "

The city was massive. Gleaming white as you entered its walls but when I did get past the walls the whole city was alive with the sounds of cheering, and laughter. After living so many years just begging to live this was a new thing for me, and knowing that he was responsible for all this happiness didn't surprise me one bit.

"

—

gd
With her attempts to get her family to do what she wanted she risked a lot by deciding that she needed to see William. She was able to talk Haley into pretending that Brooke was staying with friends for a while and the sad fact was that no one in her family except for Lucas even noticed her absence. She made her way by carriage to Lucerne and arrived there to the sight of a parade. The carriage driver explained that William Lovie had taken control of the Kingdom and was now the King after he had thrown Bill, and Sean Lovie out of Lucerne. She covered herself in garbs as if she was an Ostrogoth, and made her way to the Keep where she hoped to find Jasper, Edward or Emmett because William had told her that of anyone alive those were the people he trusted next to his sister. She would have gone to Alice but she worried that Alice would be on Bella's side and wouldn't help her. If she had thought that she was given ample proof of that when she arrived at the Keep and wasn't greeted by one of his best friends but instead by Alice Lovie of whom stood in the Gateway staring at her through the garb as if she had somehow known all along that she was coming.
Look at the world father. You were born into this land, and you have told me hundreds upon hundreds of times how much you used to love it. Look at everything you have done to it. You destroyed a city for no reason, killed hundreds of good men out of fear. Is this how you want to be remembered father. Is this the world you want to leave behind? I know you were a good person once. I have all the evidence laid out in front of me as to why you are the villain of this world, but I don't fully believe it. Don't end it all here, and be remembered as a monster..
I could hear her voice from within the tent. I had spent only a few days with Brooke and her voice was like a siren to me and with the siren now within range I left my conversation with Alice without a word and left the tent going towards her. I saw her immeidatly as I left the tent, and she looked to be in an argument with Leven, and Jasper of which Jasper was holding her by the arm in what looked to me as an attempt to stop her from falling over.
"Lady Scott." I had reached her and she saw me letting out a smile when our eyes met. She curtsied and I took her by the hand.
"My King if it is possible I need a word." There was a desperation in her voice and despite the looks from everyone around me I ignored them.
"Of course milady." I turned towards the tent to see an enraged Alice who was glaring at me. "Sister we shall finish our conversation later."
"As you say." Alice walked right by me hitting me in the shoulder as she left, and while usually Emmett would have laughed at such a childish display there was no laughter to be found. Without another thought of the stupidity of being so brazen in my behavior I led Brooke into the tent closing the flap behind us.
"You couldn't stay away." Turning around from closing the tent I regretted the words as Brooke had tears flowing down her face and rushed into my arms. "Tell me whats happened?"
"What is it Will?"
"I was talking with Hanna Arryn."
"I fear I have been out of the loop for too long. I don't know the name."
"She was a friend of mine during school. She came here as a sort of measure of what I would lose if I don't stop moving against Berne. She was a threat of sorts."
"Your brother has not realized the end is at hand?"
"He still clings to the idea that he can somehow win this."
"This threat doesn't change what you have to do."
"Its more then just Hanna. She came and told me of Amber Heard." I didn't wait for any recegnition from Brooke as how could she possibky know of Amber.
"Your former betrothed?"
"How did you?"
"I've been doing my research on you my king."
"She is in Berne too."
"Do you still care for her."
"We were children when we were betrothed. We played the married couple, but we were children."
"You fear for her?"
"Hanna told me that our childish playing has resulted in a child. Amber Heard is locked within the walls of Berne with my firstborne."
"She had your child?"
"Apparently. And now this poor child lives under constant threat of being discovered. It is not enough that my childish behavior with his mother has led to him now living a life as a base born child. No now I have put his life in danger by not stopping my brother a long time ago."
The Funeral
"

Grief is like the ocean; it's deep and dark and bigger than all of us. And pain is like a thief in the night. Quiet. Persistent. Unfair. Diminished by time and faith and love. I didn't know Lord Scott, but I'm jealous of him, because I see how his absence has affected the people who did know him. So I know he mattered to them. And I know he was loved. People say that Earl Scott was a great Lord: honorable, just, fair, kind. They say he made this city what it was. Today we celebrate his life. Today we celebrate a great man, I wish I knew.

"

—

Brooke Scott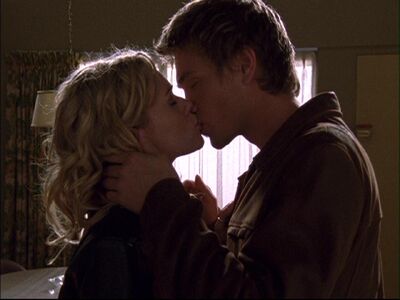 Aftermath of the siege
In a lot of ways Lucas Scott somewhat fixed his broken mind through his newfound belief in Andrew Lovie. Lucas silently believes that Andrew Lovie is the reincarnation of the Red Dragon. This belief caused the usually non belieVing Lucas Scott to become rededicated to the Dragon, and this alone caused problems in his christian family especially considering the lengths his grandfather Earl Scott had went through in order to eXpand christianity inside Tree Hill. Alongside this the return of a relationship with Peyton caused problems as he had succumbed and accepted his loVe for Haley, and secretly fathered her child.
Lucernian Civil War
Main Article : Lucerne Civil War
The Rise of the Second Queen of Lucerne
Your going to do exactly what I saw Brooke. Your going to convince the King that you are the Queen he wants. Your going to become the Queen of Lucerne by any means necessary. I mean that. You listen to me.
Meeting Brooke Scott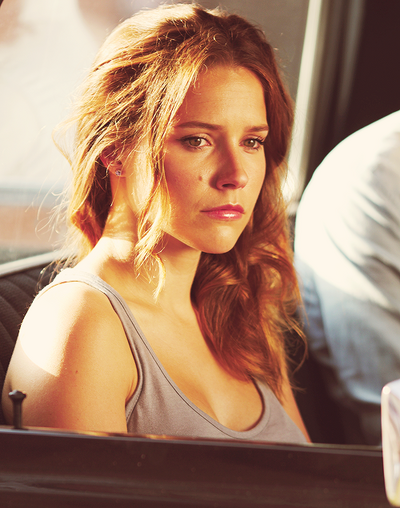 "

Riley was the most beautiful thing I`d ever seen in my entire life. He looked just like his father, and from the moment he was born till the dat I die I will never waver in my devotion for him.

"

—

Brooke Scott
It wasn't more then two months after William had left the city, and the beggining of their affair that Brooke begin having trouble keeping food down early in the day, and soon after she realized that she hadn't had her bleedings during that time either. Thinking she knew what it was but wanting to be sure before she sprung this potentially horrible news on William she went to see Haley, and when the two met she created the first lie between the two when she told Haley she had become involved romantically with a Gondorian soilder. After going through the list of things that had happened to her and seeing that the situations were the same Haley indeed validated her pregnancy, and with the knowledge that William was coming to Tree Hill in less then a month she became increasingly worried about what his reaction would be. William and her were still writing eachother nearly every other week and althought these letters were heavily vague in their wording the two seemed to understand eachother already and there growing love for eachother only grew stronger through this communication. During this time waiting for Maergary Tyrell to return from Highgarden she spent her days and nights with Haley of whom by this point no longer had any real relationship with her brother Nathan and was increasingly obvious about her affections to Lucas Scott. With her best friend Margeary Tyrell the only person who truly knew about William she became hysterical when she saw Margeary a week later upon her return from Highgarden.
"

You keep a secret for long enough and the only thing that keeps you from madness is the knowledge that eventually you'll be able to tell someone. You tell more lies except this time you tell them to yourself. You tell yourself that all these secrets, and all these lies are only temporary. I knew they weren't but I did it anyway. Don't you see what I do for you my Dragon. Your everything for me, and I would lie to Glaurung himself if it would protect you.

"

—

Brooke Scott to William Lovie III.
Brooke told Margeary of her pregnancy, and her friend attempted to talk her down as in her heart she knew that William could very likely simply end the relationship and turn Brooke into a single mother with very little prospects for the rest of her life. Despite these constant and powerful pleading by Margeary it was Brooke that was completely unwilling to accept a world where she didn't have his baby and thus she begged Margeary to assist her in finding a proper excuse as to how she could be pregnant. Despite the extreme misgivings that Margeary had about the decision she was still her best friend so together they came up with reinforcing the earlier lie about a Gondorian soilder and her had become romantically involved following the liberation and she had become pregnant during these intimate moments. She and Margaery decided she needed to tell her family and she did this a few days later when she asked them all to meet for a dinner. When she told her family she was accompanied by Maergary Tyrell of whom held her hand the entire time and while Dan Scott was furious and Nathan disgusted they all appeared to believe her except for Lucas who had come to understand what had happened between Brooke and William, and in that moment when he figured it out he went to his sister.
Lucas Discovers the Truth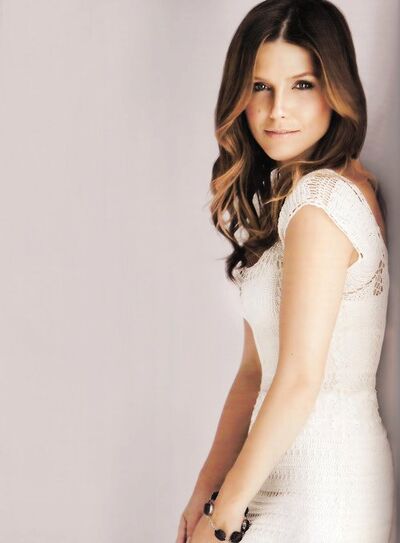 "

He walked into the room after I told everyone and had planned to hide out in my room for the duration of the pregnancy. He didn`t say a word just walked up to my bed and sat down on the side and rested his hand on my back. As he looked at me in the eyes I knew he knew and I nearly immediately begin crying. To his credit he sat there with me and rubbed my back while I cried.

"

—

Brooke Scott
As Brooke finished telling her parents she retreated to her room as she was basically pulled along by Margeary. When they arrived back in her room she was shocked when noone followed her, but she could hear yelling from the living room so she knew that they were still argueing over what was happening. It would be hours before the yelling finally stopped and she heard the shouts of her father before watching Dan, and Nathan storm out of the Keep and into the city proper. When after everything had seemingly calmed down Margeary left and when she did she was followed behind by her brother Lucas who had known about the tryst that she had with William Lovie after he had admitted it to him because of their bond. He didn`t say anything but she had always suspected that he knew, and the look he gave her just made it all the more real for her. After she cried for what felt like hours she and Lucas discussed what she was going to do, and she made it very clear that she was not going to give up the baby under any circumstances. Niether of them knew but there entire conversation would be overheard by Dan Scott of whome had come back inside the Keep after getting into a fight with Nathan and planned on getting his anger out by coming in and making sure that Brooke knew how much of a disapointment she was. This all changed when he heard her whispering to Lucas in the room about the true father of the child growing inside her. Knowing the importance of this later on, and realizing neither of his two children would ever tell him the truth or help him willingly he hid himself in an adjacent room and listened to everything they said about the situation. As Dan realized that Brooke was involved with not just a secret man but actually the King of Lucerne he became unstoppable in his desire to make this union the most important moment in House Scott since the fall of House Targaryan.
Plotting Against the King
-Dan Scott
The moment that Dan heard that Brooke and William Lovie were together he had finally come to terms with her usefullness. In Dan's mind he would be able to use Brooke to gain the power base that he required. He stayed silent with his knowledge for a time as he continued to built up the plans he knew he would need in order to blackmail the king of Lucerne. When finally he had gained the foothold into the whole thing he came to believe that he could force Brooke into making William leave Bella Swan and thus make Brooke the new Queen of Lucerne. If this failed then Dan would unleash the fact that Riley Scott was actually the first born son of William Lovie thus creating a serious competitor to the throne of House Lovie. All of this would come to a head when William arrived in Tree Hill for what was described as a mission to oversee the recronstruction that was underway in Tree Hill, but was actually William just needing to see Brooke. As William arrived in the city he was silently watched by Dan Scott's men who Dan wanted to find proof that William and Brooke were actually together. As William entered the city he found himself unable to even contimplate being official and instead of first visiting Dan Scott he made his way to the carefully prepared Order of the Red Dragon compound within northern Tree Hill where Brooke was awaiting him. The two would basically lock themselves in the compound for many hours as he could barley imagine his life without her in that moment.
"For a time despite the fact that I knew my place was tenious I felt fine. I was okay because I had him to myself in my heart. I didn't matter to me that she got to be the one who claimed him in the eyes of the people, because I knew in my heart that she could never have him the way that I
 did. He loved me in a way that she just couldn't compete with."
-Brooke Scott
As William hid himself within the Order of the Red Dragon members of Dan Scott's forces attempted to infiltrate the compound but were captured by Ezio Ederiz of whom had travelled alongside his king. With the men captured Dan realized that he might be found out before he had even had a chance to tell Brooke about what he was doing, and thus he moed to assasinate the men he had sent to the compound. As the prisoners were taken north their convoy was ambushed by forces of House Scott of whom targeted the prisoners and then fled the scene. Back at Tree Hill it was William that finally moved on from Brooke for a moment and went to visit with the Order of the Grey Dragon that were constructing the cities most important elements, and while he did this Brooke returned to the House Scott estate so that she could get Riley Scott so that William could see his son.
Look at the world father. You were born into this land, and you have told me hundreds upon hundreds of times how much you used to love it. Look at everything you have done to it. You destroyed a city for no reason, killed hundreds of good men out of fear. Is this how you want to be remembered father. Is this the world you want to leave behind? I know you were a good person once. I have all the evidence laid out in front of me as to why you are the villain of this world, but I don't fully believe it. Don't end it all here, and be remembered as a monster..


The world always had seem so simple when I was young. I would grow up and marry, and that perfect knight that I found would gather me up in his arms and protect me from the world. It was a childish dream to believe that life would be as simple as all that, but thats the fun of being a child. When your young you get the chance to believe in things, and hope for dreams that when your older you can't even contimplate. I walked into the estate and old lady Helga gave me a strange look that I wanted to find out more about, but I didn't dare take a second longer then neccesary before I saw my prince again.

As I entered Riley's room I found Dan sitting in the chair beside the crib holding Riley in his arms. He was holding him close to himself singing some song I had never heard and rocking him back and forth. This was the first time that I had seen Dan even go near Riley, and for a reason that wouldn't have been normal for a daughter to feel about her father holding their baby I felt deep within myself that I needed to protect Riley from whatever cruetly my father had in mind for him. As I approached him he begin to laugh before standing up still holding onto Riley. "Father what are you doing here?" I tried to move closer to him, but he held out a hand to keep me at a distance. It was as I moved closer and he put out his hand that I noticed the two men standing in the corner of the room. One one was hooded and what little I could see past the tatoo of a scorpian on his arm I didn't know, but the other man was very clearly Dustin Crain the lord of his family.

"Dear daughter do you not trust me to hold onto your child?" Dan gave me a mocking look before continueing. "For what reason could I have to want to harm this child? Hmmm...is there something that you want to tell me Brooke?" He moved closer to me still holding onto Riley and then shut the door behind me. I stood motionless infront of him, and as if sencing my fear he moved forward and slapped me in the face knocking me to the ground. The pain was all over my face, and I raised my hand to try and offer some comfort to the wound, but found he grabbed my hand and ripped me from the ground to make me lean against the wall. "I asked you a simple thing you moron. Is your brain so small that not even the tiniest of things can slip out." Walking into the corner I could hear rustling in the corner of the room and looked up to see Dan putting Riley into his baby bed before sitting back on the chair he had been sitting in. I let go of the wall and as I went to move closer to him, I felt hands push me from behind and saw Lord Dustin laughing down at me.

"I don't know what you want me to tell you Dan." I crawled a bit towards him before using a table to get back to my feet." Just tell me what you want to know and I'll tell you...this doesn't have to escalate any further Dan."

"You think I'm worried about this escalating? What could you possibly do to hurt me you slut. You have been an embaressment to this family since the first day I saw you parading around in your dresses. Tell me you pathetic girl what could you possibly do to hurt me." There was an almost unhuman look in his eyes, and whatever piece of him he lost during the siege was clearly the part of him that knew right from wrong.

"I'll tell Lucas about this. I'll tell him..."He moved with more speed towards me then I expected and it scared me to the point I jumped backwards slamming into Dustin who pushed me to the ground again. Trying to get up Dan grabbed me and pulled me towards him.

"You really are quite pathetic you know that. I know everything Brooke, I overheard you talking to your brother about your little affair with the king. The child is of House Lovie." I went to respond but before I could he threw me to the ground which crumpled me once again. I shielded myself from the incoming blows I thought were coming but instead he just kept talking. "You will not lie to me here...not in this place you will not dare to lie to me." The other man came behind me and grabbed me pulling me upwards to look at Dan. "The question of whos the father of that child has already been anwsered, but the question I need you to anwser is how far are you willing to go to protect him." That was the kind of question only a man who didn't know what love was could ask. A parent would do anything to protect their child. I would do anything for Riley, and here I stood in front of my own father who was clearly losing his mind.

"I would do anything." I reached my hand to my face and felt the cascading tear drops dotting my face, and looked around for someone to help me. The hooded man held me tight to him making sure I couldn't move, and looking at Lord Dustin told me that he had thrown his lot in with Dan and couldn't back down. When I looked at Dan if he noticed he didn't seem to care or show any response. Walking in circles I did see the happiness in his eyes as clearly he had recieved the anwser he wanted from me

"Good. Then if your are being truthful your going to do exactly what I say. Because if you don't your lover boy is going to be hurt in ways even he can't repair." That was the moment I knew. I still meant nothing. This had nothing to do with what he wanted me to do, and had everything to do with what he clearly wanted me to make William do. So there I was stuck being held by one man, while my father blackmailed me into betraying one thing in this world that I could not betray.

"What would you have me do." Whatever he said didn't matter. I wouldn't hurt William. I couldn't hurt William. Whatever he said I would find a way to tell Lucas and he would protect me from Dan's wrath. Maybe I would simply flee eastward to Patria and stay with my uncle there. He always loved us. It didn't matter to Keith that we weren't his. It didn't matter that we must have been constant reminders of the brother he loathed so much. None of that matter to him as much as loving us. It was times like this that I missed him more then ever.

"I don't want you to betray your beloved. I don't want you to blackmail him. I just want you to make sure that when the day comes that Bella Swan is no longer alive you will be ready." To say that I hadn't thought of what life would be like without Bella alive would be a complete lie. Everytime he returned to the city he shared with her, the bed that she warmed for him. I grew sick. What right did she have to what was mine. We both had sons for him. I'm sure that Bella loved him as any servent loves their master I mean how could she not, but she was nothing. An insect scrambling around the world trying to destroy my relationship with William.

"Ready for what?" Dan gave a wave to the man behind me and he released me. Turning back to him I looked in his face and saw more of a monster then a man. He had a crooked nose that made the rest of his face look even uglier then it would have otherwise. A massive burn covered the left side of his face and puss oozed from it as if it was an open wound still. As if it had happened yesterday. His left eye under the burns was gone, but his right eye had a peircing glare to them that made clearly understand how bad a man this was. Who was this man. 

My staring at the ugly man was interupted by Dan's voice behind me anwsering my question."For you to be Queen of Lucerne you moron."

-Exerpt from the End of Darkness

After this Dan would tell her that in order for Dan to for a time protect the dark secret she would have to promise that in the future if Dan demanded something of the relationship then Brooke would do it without question or resistence. Brooke agreed to this, before quickly getting Riley from his crib and then retreating from her room. Moving away from her room she made her way through the estate before making her way back to the compound of William Lovie III. and the Order of the Red Dragon. As she entered the compound she was noticed by William from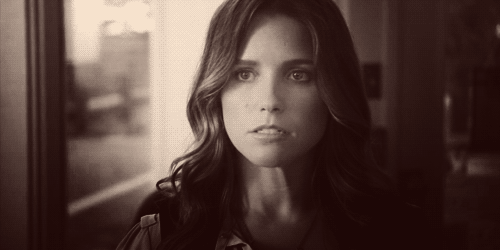 afar as he had been patiently waiting for her since his plans had fallen through. Seeing her holding his son he was overcome with love for her, and he walked towards her before bringing her into the large tent. Inside he held her and his son close for many minutes and so overcome with love was he that he didn't notice the bruise on her eye, or the tears streaming down her face. For Brooke's part this was the first time since she saw her father that she felt safe, and she held onto him with everything she had. After a few minutes he pulled back and noticed the tears that dotted her face, and the very noticeable bruise below her eye. William tried to make her explain what had happened, but Brooke spent the next long time convinsing William that he had nothing to worry about. When William wouldn't take this as a good enough excuse she would tell him that she was being threatened and that if she told him by who then he would be harmed. She said she had it under control, and that was all she could tell him right now. William made it very clear that he wasn't going to forget this, and that whoever had harmed her would be dead without any question. With the protectiveness and love that he showed her she broke down and fell into his arms before he carried her to bed and they lay together for the rest of the night.
White Knife Marriage
White Knife Marriage
Secure the white knife for the Kingdom. Go there and create another friend where once there was nothing. Do it for the Valley.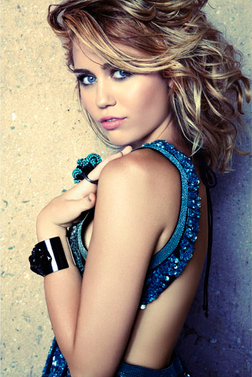 "

I was unmarried, and I knew that my age was going to mean that it was only a matter of time. My mother had always told me the only thing to pray for was that your husband would be kind, because you were never going to get to choose yourself.

"

—

Miley Black

[src]
Following the coronotation of William Lovie III. the tournament of Nortburg was held to celebrate this occasion, and during this many foreign kingdoms sent people to represent them and try to regrow relations with Lucerne as most relations were on life support under the rule of Bill Lovie. One of these groups was House Manderly of the White Knife, and they would send many members including Wylis Manderly and his wife and daughter, as well as Marlon Manderly the uncle of Wylis. Wendal, Winfred, and Wynafryd Manderly also traveled to Lucerne in order to help arrange the marriage contract between House Manderly and the Kingdom of Lucerne, and during this time Wendal would take part in the tournament of Nortburg where he listed quite well. After the tournament ended Wylis would come to speak with William Lovie III. and the two would discuss marriage options between the houses, and on the advise of Charlie Swan William's father in law it was decided that Miley Black would be married to Winfred Manderly the only son of Marlon Manderly. Miley would be recalled as quickly as possible to Nortburg where she met with Wylis, and Marlon and was seen to be exceptionally beautiful and smart and thus Marlon immediatly accepted the arrangement, and it was decided to happen shortly after. It was agreed between Wylis, and William that following the marriage the two groups would begin arrangements to bring the Manderlys into the sphere of Lucerne, and away from the growing threats of Bolten, and the Iron Islands.
"

Miley Black getting married far away was the perfect excuse that I needed to escape the death that I saw everywhere I looked in Tree Hill. They could seemingly rebuild every fallen brick, and bring in hundreds of new people, but all I saw was death and pain.

"

—

Lucas Scott
Once the Manderlys returned to White Knife the wedding was already being planned, and it takes longer then expected after Ironborn raid several ships filled with wedding supplies purchased from Pontus. When the wedding is finally planned Miley Black and basically her entire family alongside many nobles of Forks travel to the White Knife for the wedding. Lucas Scott travels northward and alongside Morrigan joins the fleet going to White Knife and acts as the sort of commander of the defence of the fleet despite be uneeded due to the high strength of the fleet. On the trip to the White Knife Lucas Scott grows to be friends with Miley Black and the two share stories of their youth with Lucas withholding much of the true darkness that he went through. One night Morrigan finally confronts him on why he has lied so many times to Miley, and he breaks down revealing that he is trying to make himself believe it wasn't as bad as he knows it was, and the two share a kiss before making love in his room beneath deck.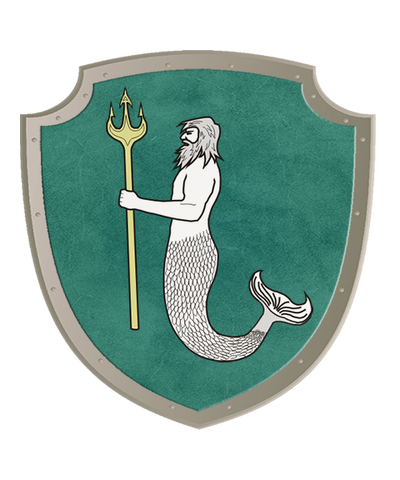 "

One of the first things that dies when your in the kind of hopeless situation we were in Tree Hill is the ability to understand human interaction. You long to be be treated kindly because for so long you were sad, but the sad truth is that strangers don't usually make the best crutches to stand on.

"

—

Lucas Scott
Arriving at the White Knife Lucas Scott was shown around the land by Wylis Manderly and his wife of whom held hands the entire time they walked Lucas around White Harbor. Lucas would remain with Wylis after his wife had to leave to wake up their youngest of whom needed milk, and the two would discuss the situation in White Knife, and Wylis was completely open as Lucas had a letter from William saying that Lucas was to be fully trusted with sensitive information for he was a loyal servent. Wylis discussed with him how the Boltens had begun sending word to White Harbor stating that the White Knife was deemed a part of the larger plans for Bolten, and that if they did not join with the Boltens then other steps would be taken to have them join. Lucas questioned whether they could hold off the Boltens, and Wylis told him that it was going to be difficult for the Boltens as the Manderlys had a large fleet which would make crossing very difficult, but if they were able to land they had significantly larger ground forces and in that case White Knife would fall. The two would be interrupted when a messenger told Wylis that Domeric Bolten and his cousin had arrived in White Harbor with several other nobles, and wished to attend the wedding. Domeric Bolten would demand food be given to him so that he was under the guest right while he remained in White Harbor, and an honorable man Wyman Manderly would give him this while also allowing Domeric, Jordin, and Cerwynn Bolten to attend the wedding itself. Before the wedding itself Domeric was able to convince Wylis Manderly the heir of White Knife to allow him to see Wyman and Domeric finally speaking to the Lord of White Harbor would attempt to convinse him to move away from the Lucernian direction he was going, and at first the Lord of House Manderly planned on lying and saying he was still thinking, but as Domeric seemed to be such an honest man Lord Manderly would be honest with Domeric as well revealing that after the wedding the negotiations would begin in order to merge White Knife with Lucerne. Apologizing to Domeric, he would tell him to enjoy the wedding but there was nothing he could do to change anything as Wyman knew that Ramsey had killed his sister and couldn`t accept this, nor could he accept aligning himself with the goverment of the Kingdom of Bolten, and with this Domeric left the room completely discouraged that he had failed so completely.
"

The Wedding went by without a hitch, but the presence of Domeric, and Jordin Bolton was something that opened my eyes to what awaited us in the not so far future.

"

—

Lucas Scott
Following the confrontation of sorts between Domeric, and Wyman Manderly the Lord of White Knife would command the wedding to move forward, and without any further discussions the wedding would move forward. The wedding went by without a hitch as Miley Black, and Winfred Manderly became man in wife in a marriage that most saw seemed to already have found love between the two, and Lucas would make a point to meet fully with Domeric Bolten following the end of the wedding ceremony. With the ceremony Domeric would once again speak with Lord Manderly of whom this time refused to even speak with him sending instead his brother Marlon Manderly to tell Domeric that he was happy he came but it was time for the Boltens to leave White Knife. Following this Lucas would be alerted to Domeric being in the main hall with Jordin and Cerwynn by Egbert Elric, and Julessa Bearmant and he leaves the docks to find Domeric waiting outside the hall for him. The two leave the wedding and speak of many things, and Lucas is shocked at genuinly nice Domeric appears to be, and Domeric tells him a story of Bolten, and despite how well the two get along the conversation takes a dark turn when Domeric is forced to threaten Lucas with the knowledge that if Lucerne interferes anymore in the White Knife that he will be forced to intervene himself. Lucas knows that Domeric is a capable young man and knowingly takes this threat as more then just a hollow gesture knowing that Domeric will do this despite his gentle nature. Following their conversation Lucas receives a raven and it instructs him to return to Lucerne where he is to meet with his uncle Kieth in Highgarden, and he is to do this with all possible haste.
Look at the world father. You were born into this land, and you have told me hundreds upon hundreds of times how much you used to love it. Look at everything you have done to it. You destroyed a city for no reason, killed hundreds of good men out of fear. Is this how you want to be remembered father. Is this the world you want to leave behind? I know you were a good person once. I have all the evidence laid out in front of me as to why you are the villain of this world, but I don't fully believe it. Don't end it all here, and be remembered as a monster..
"Lord Scott, Domeric Bolten has returned from speaking with Lord Manderly and hes in the main hall with his cousin and a girl."
"Take me to him Lady Bearmant."
"There he is Lucas." He was leaning against a pillar when I first saw him. He was smaller then I would have thought standing no more then six feet in hight. His armor was an impressive thing to see though, if you looked past the sigil of a flayed man which adorned it. I felt a presense behind me and turned around to see Egbert Elric pat me on the shoulder, and then followed in behind him was Julessa Bearmant of whom still shocked me by her size even now after having been around her for weeks.
"Captain Turntell says the ship will be ready in the morning Lucas."
"Thats excellent news."
"He's leaving Lucas." I turned immediately knowing Julessa was talking about Domeric. I didn't have to say anything, they both knew I had to speak to him and without a word I moved towards the door following behind Domeric and two other men of which one I knew to be his cousin, while the other girl was said to also be a member of his family but as to who she was I did not know.
Invasion of Westbridge
Main Article : Invasion of Westbridge
Invasion of Westbridge
The Fall of Westbridge would shake the entire continent to its core.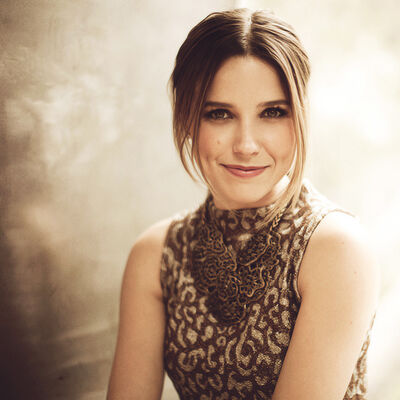 "

Lucas I have great need of you. Your father would turn us against each other, but you must understand that everything me to me and your sister is just what it is. I love her. I will not stop loving her, but I can also not stop loving my wife. I need you to move past all this, and do this for me. We are friends, whether or not you still believe that.

"

—

William Lovie III.
When it came to dividing up the responsibilities of the attack on the lands of the Malfoy's it was House Scott that was obviously a part of the planning of the Invasion of Westbridge as they were a Lord House and Lucas Scott was very popular with the young King of Lucerne in William, despite the fact the two were estranged due to an argument between them when Lucas finally learned of Brooke Scott, and the King. While this planning hinged on several different sections the overall plan back in Lucerne was one that needed to all work together in connection in order to leave the path open for the main army of the King to engage Westbridge itself. Several houses would move against the outskirt castles, and towns south of Westbridge, while House Lovie and its vassals alongside others moved against the southern half of the Westbridge entrance. This meant that House Scott was required to take control over the invasion of the town of Breadin to the south east of Westbridge. The town of Braedin was the ancestral home of the large House Curtley, and as such it was heavily defended by the forces of House Curtley who despite their disloyalty to House Malfoy they were not willing to simply give in to outside pressure. This meant that House Scott when they left for the long trek north they prepared to siege the town, and its keep that the Order of the Green Dragon said was so heavily defended. House Scott left Tree Hill alongside their vassal houses and the sworn houses and made the long trek northward towards the village of Pomer. House Oakheart would send large forces under the command of Anakin Oakheart of whom was joined by his son Lucas Oakheart of whom was increasingly hateful towards his father for continuing to not get revenge for the death of Thomas Oakheart by Dan Scott, and Lucas was using this as a chance to build fame outside of his father in order to start his own cadet branch of the family with his sister Leah Oakheart, but was playing his father into believing he was trying to rebuild their relationship. During the times they were riding Lucas rode his horse beside Marvin Scott a man who despite being his cousin he barely had known and he came to find that the two had a lot in common, and they begin to build a true relationship.
"

Loras. Dylan. You two are my cousins, and that means there is a trust between us that there just simply cannot be between those who are not blood. I need you to watch the Scotts. Especially Dan Scott. He is a twisted man, and he is not someone with whom I hold any level of trust. Given the chance I don't know what he's truly capable of.

"

—

William Lovie III.
When the Scott's were given command of the taking of Braedin William knew that with all the conflict between himself and the Scott's due to his affair with Brooke he would need someone to watch them, and thus he would recall his cousins from House Tyrell to Lucerne. It was decided that the majority of the forces of House Tyrell would follow the Scotts in the taking of the heavily populated and defended town of Braedin. Alongside assisting in the siege they would be placed in a position of watching Dan Scott in secret and seeing what manner of loyalty he showed during the campaign. Nearly four days into the trek he was greeted by the horse of Loras Tyrell riding up beside him, and the two of them came to ride together the rest of the way talking about random things. When they arrived they didn't join the main camp and instead passed west where they took control over the small village of Pomer where they left portions of House Faust to maintain its control and to make sure no one left the town and warned everyone else.
Scouting the Keep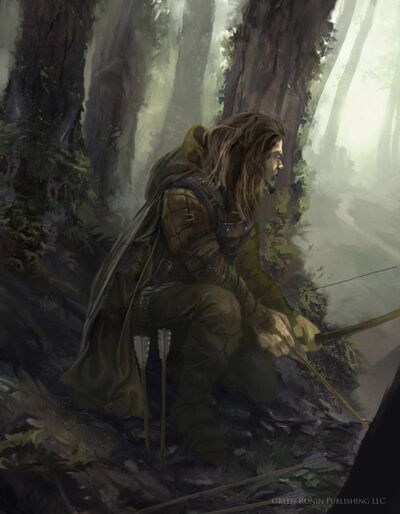 "

We had been given some small amounts of information about the town due to turncoats that had fled the forces of House Curtley but basically we were walking in blind before we scouted the city. It was all a part of the danger, but I knew I had to succeed or else everything north of us would fall apart.

"

—

Lucas Scott
Lucas Scott, and his cousin Marvin Scott were placed in a leadership role by William Lovie III. for the purposes of this siege and as such they took a small elite group of troops and during the middle of the night they went and surveyed the defenses of Breadin. When they reached the outskirts they were clearly able to see the true extent of the defenses, and realized quite quickly that the town was defended by what appeared to be a large keep that while it didn't surround the entire town it defended what must have been the House Curtley Estate alongside the center of the town. As they returned to camp and all the scouts begin to flood back they attempted to find the most simple way of taking the keep without taking horrendous casualties. Loras Tyrell advised that his scouts reported to him that the northern part of the town appeared to be undergoing some sort of construction and that he believed he could use this too his advantage and attack that section with House Tyrell and his sworn houses. While this was happening the entire castle had been surrounded, and thus Dan Scott would arrange for a parley with the members of House Curtley. Joining Dan in the meeting were the Patriarch's of the other vassals present and many of their heirs, while House Curtley sent their prince in the form of Barister Curtley II. and a few of the defense commanders to meet with them.
"

I knew that they would want us to join with their kingdom. It was there way. They took Fairmarket. They took the Riverlands. We were next, and I knew that if I wanted my people to live then I would be forced to do what they wanted. No help was coming from the Malfoy's. Perhaps it was time to accept a new leader.

"

—

Barister Curtley II.
As they were leaving for the meeting it was the Tyrell's that revealed to several others the true directive of William Lovie III. through his own writing, but they worked hard to keep that they had revealed this truth so that they could do as William wanted and see if Dan would be loyal. Dan Scott would outline the terms of surrender, and made sure to note that William Lovie had said that they would retain control of Braedin but they would need to swear oaths of loyalty to the Kingdom of Lucerne. Dan Scott though would deviate heavily from the offer made by the King when he lied and said that a demand had also been made to allow a garrison of their castle until the conflict was over, and he did this directly in front of Dylan Tyrell of whom knew the true orders from William but remained silent. The last terms were obviously not acceptable to the prince, and so he regrettably rejected the surrender and prepared to return to the castle. As he was leaving he was told by Loras Tyrell that the Scotts had planned to have him captured and all his men killed. Hearing this just as he was leaving Barrister would return to Braedin with the belief that House Tyrell was on their side more then House Scott, and because of this it would affect the situation with Braedin. When Barrister Curtley II. returned to Braedin he met with the commanders and discussed how House Tyrell had told him that he was in danger and that only they had kept him from being killed.
"

My news caused a split between the parts of the leadership that wanted to fight to the death, and the parts of the leadership that wanted to surrender without bloodshed. Seeing the size of the enemy I knew we couldn't win, and thus for our survival I made the decision to allow House Tyrell to save us.

"

—

Barrister Curtley II.
The leadership of Braedin led by House Curtley became divided under the opinions of though's that wanted to speak to this House Tyrell and get them to accept the surrender of the city, while the other side wanted to basically fight to the death under the leadership of Varin Curtley. Barrister the heir of House Curtley said that he had talked openly with the prince of House Tyrell and that this young man appeared very much to want them to survive. Others would argue that Barrister was being used, and just didn't know that. The argument raged throughout the night, and Barister Curtley the Lord of the city remained passive until finally siding against his heir and deciding to fight hoping relief would come from Westbridge. His son was utterly shocked that his father had turned against him, and fled the room with several of his loyalists for the northern gate. Barrister when he arrived
The Siege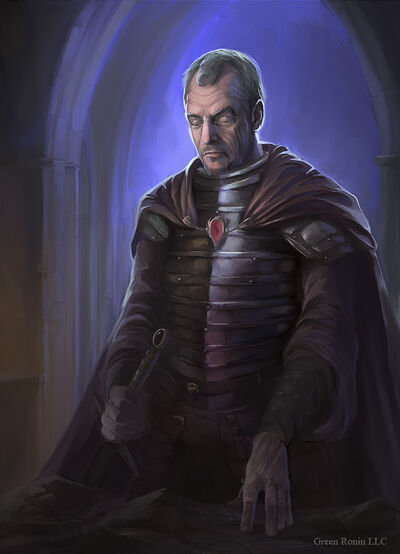 "

An attack from all sides of the castle was exactly the only manner in which the siege was going to be succesful. My son Lucas advised me that we shouldn't leave the Tyrell's with so much time and space in the north but what could they do to stop my victory.

"

—

Dan Scott
With knowledge of how truly defended the town was they prepared for the siege the next day as they knew that was their time frame that they had to complete the siege and take control of the town. Lucas planned to have House Scott, and its Vassals move against the town from the south, while House Tyrell and its sworn houses moved against the northern side of the town. This plan was coupled with the silent constructions of his cousin Marin Scott who had constructed several secretive devices which he believed would allow the troops to enter the fortress unhindered from any fire that might come their way. These moveable siege towers were something he had devised while drawing and this would be the first time he had a chance to use them. As this was going on House Tyrell was already in position in the north, and thus was sitting waiting for what Mace hoped would be a message from House Curtley. While the north was peaceful the southern side which was defended by Varin Curtley was provoking the actions of House Scott. Varin had his men fire shots into the field in front of where the House Scott men were mobilizing, and blew his horns all night long to try and keep the preperations from being made.
The Tyrells Move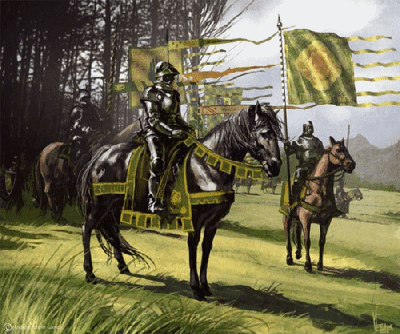 "

Marin was dithering about with his fantasy siege machines, and I was going to take the castle before any of them knew what was happening. I sent a single scout to the northern gate with a letter. A letter which would mean victory for me, and another slap in the face of the Scotts.

"

—

Mace Tyrell II.
As the forces of House Scott moved their forces into position for an attack the following day, the forces of House Tyrell would move another plan into action. Mace Tyrell devised a plan where he would take control of the town through the relationship that he had built with the leadership of House Curtley, and his son Loras had played the game perfectly to the point that during the morning Barrister Curtley II. would sneak out of the northern gate and meet with the leadership of House Tyrell. The plan was for House Tyrell to enter the northern gate peacefully, and do this before House Scott sacked the city Barrister would lead the front echolons of House Tyrell into the gate, and they would move into the cities northern side at nearly the same time that House Scott made their attack on the southern gate.
The Fall of Braedin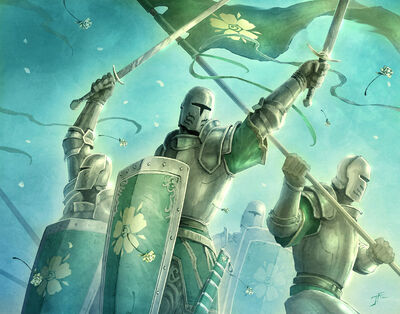 "

I alongside my men pushed the machines to the walls, and the gate in the belief that there was a battle to be fought, but in fact the battle was over.

"

—

Lucas Scott
As the forces of House Tyrell moved into Braedin the forces of House Scott moved against the southern gate completely unaware that fighting was happening on the southern wall. The forces of House Scott moved slowly across the field using their siege machines that blocked fire, and thought this was the reason for the lack of firepower against them, but instead it was because the southern gate was falling to House Tyrell. As they reached the gatehouse the gate door opened, and Mace Tyrell II. walked towards the machines letting them know that the battle was over. Dan Scott, and Mace Tyrell II. would nearly come to a duel, but Loras, and Lucas were able to calm the situation down, and losses were minimal outside of the defenders who lost significant numbers in the suprise attack by House Tyrell.
Staying and Leaving
William Meets a Vampire
Understanding what you are in your soul with be something that is of great interest to me. I do not judge anyone based on anything more then who they are from the moment I meet them. Prove yourself a loyal member of the Kingdom of Lucerne, and trust me when I tell you that I will keep your secret until such time that it need not be a secret anymore. I have protected far worse things then you.
The Vampire and the Dragon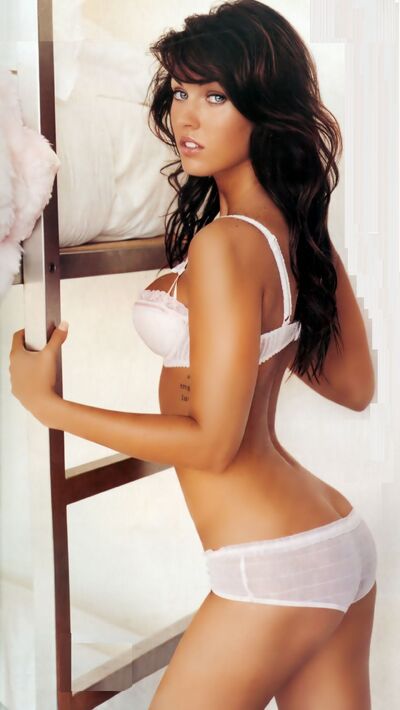 "

Do you have any inclination of what you are protecting prince Labeouf?

"

—

Wilheim Martell
Meghanna had left the city of Lucerne to return to Weerhousen briefly to lie to Queen Angelica Neferata about what she had done in the city, and it was while she was half way to Weerhousen when she would feel a terrible fear within her as the Lucernians would at this point Invade the city of Westbridge. Returning to the city at the fastest possible speed she infiltrated the entire city and reached Shia only to find him safe and being uplifted by the Lucernians, and thus she watched him safely from the tops of the buildings, and she remained watching him for many days before she was finally sure that he was truly safe among these new people. She contemplated attempting to see him, as she felt an obsessive pull to be near him, but she knew there was no way she could explain how she had gotten into the city without unleashing the knowledge of what she was to him. As she tried to get back out of the city she was captured by the forces of House Martell who were about to kill her when she was saved by Shia Labeouf who had sensed that she was nearby. When Shia saw Meghanna surrounded by the men of House Martell, and Wilheim Martell preparing to kill her - because he knew her to be a vampire due to her eyes - Shia broke into a sprint and stood in front of Wilheim who upon seeing the young man stopped his sword. With Shia now in danger the situation was broken up by Lucas Scott who while he was nearby knew that William had large plans for Shia and thus he couldn't allow him to fall and because of this he grabbed a hold of Meghanna and bid Shia to follow him to the tent of the king. As they walked Shia held Meghanna's hand and attempted to make her feel better, but she understood for the first moment that she was about to lose the shield that had protected her from being seen for what she was, and without her shield she was sure that Shia would abandon her
"

Do not harm her King William. I beg of you to understand how much I love her. I beg of you to give me the chance to show you that she can live with us and not hurt anyone...Please show mercy Your Grace.

"

—

Shia Laboeuf
William though was forced to deal with an incident as the forces of House Martell under Wilheim Martell had captured a women of whom did not appear to be completely human in the form of Meghanna, and despite attempts to get her to speak she refused begging to see Shia Labouef of whom she told them she needed to see.
Morrigan Corupts
Going to Westbridge proved to be the greatest moment of my life. I went there thinking I was going to have to kill my great nephew, but instead I came away with the knowledge that I could resist her. I could change my fate. I could finally make her pay for everything she had done.
Morrigan Corupts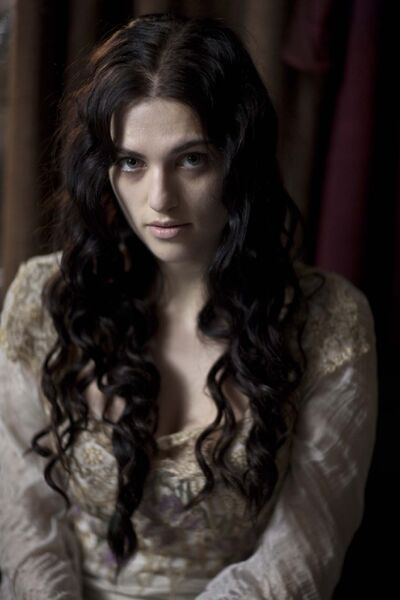 "

It took her telling me to make me see what she had been doing. I had thought she had just wanted to travel northward so she could be with me, but the truth was much darker. Her goals were filled with lies, and thats all I see when I look at her now.

"

—

Lucas Scott
Following the capture of Westbridge it was Morrigan that made her way southward from Westbridge and waited north of where Lucas was camped waiting for him to travel northward as she knew he would. Morrigan would find herself crying on the road waiting for Lucas, as she had been commanded to infiltrate the Lucernian camp and get close to William Lovie III. where she would then have to kill him. She did not want to do this, but her control over herself was still weak as the corruption had only been somewhat drained by Odin, and thus she believed she would be forced to do this act no matter what she actually wanted to do. Lucas had been placed in an inferior role to his brother now that the siege was over, and he attempted to help with meetings but he was told he was unneeded, and thus he was basically just guarding the camp east of the town. When he grew tired of garrisoning Westian he would take a small troop of soldiers and make his way northward where he came upon Morrigan who was waiting for him on the road, anad she told him that she had come to pay her respects to the King of Lucerne. She would join him, and used her Magi to make him convinsed as to why she was coming northward, and why she was waiting for him. Morrigan would speak to him during this trip northward about the happenings in Tree Hill, and she would openly lie to him when he asked her how his sister was doing, as Morrigan knew the truth that Brooke Scott was far from okay, but she lied believing still that she had no choice.  Arriving at the Lucernian main army camp just south of Westbrige she would pull him towards where she could feel Edward Cullen was, as she enacted the next step of her plan.
"

She was holding my hand, and then like lighting it was gone. Her hand bolted from mine the moment we got into range of Edward Cullen. I hated him in that moment, as I thought she was interested in him romantically. I should have warned him, but my jelousy made me childish

"

—

Lucas Scott
Inside the camp Morrigan would quickly find Edward, and she used the coruption she had been using against Lucas to make Lucas convinse Edward to spend time with Morrigan. For Lucas he had no idea why he was doing what he was doing, but he was helpless to stop the words that flowed from his mouth. Leaving behind a nearly comotose Lucas Scott Morrigan would walk with Edward of whom she attempted to persuade to get him to take her to meet with William. Edward himself powerful in Magi he was found himself feeling the desire to listen to her, and would take her into Westbridge proper, all the while the two being followed closely by Lucas. Edward was able to easily bypass all the checks and other gaurds that stood before the king, and got to his location in the main keep of Westbridge where he was finally stopped by Jasper Hale, and Leven Martell.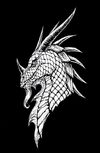 The Rise of Lucerne
I saw the destruction of the world, and knew I had to stop it. There was nothing left to do but become bigger then everyone else. The Empire was never going to be the beacon the world needed it to be. Westros was on fire. The Bretonians had reached for the stars and been burned. And the old shadow of Numeron was fading far too quickly. It was left to us in Lucerne to change the fate of all those who wished to reject darkness. We were the last hope for a world who had long since given up on believing.


I could just see Edwards back, but everything about his stance told me that the moment he saw Jasper he had grown weak. The golden armor of Jasper made him look angelic, but the look on his face when he saw Edward was more demonic. The two were supposed to be best friends, and thus seeing him looking at Edward with such distain wasn`t something I expected.

``What brings you here Edward.`` There was such Malice in his voice that the reason behind it must be bad. You don`t speak with that level of hate, unless the true reasoning for it is something beyond just a simple argumement.

``Jasper please. The King wishes for you and Edward to remain civil, please do not make this uncomfortable for our guest.`` She said the guest part as a question wanting Morrigan to anwser who she was.

``I am Morrigan of the Order of the Blue Dragon, and my friend Edward here was taking me to meet the King.`` Jasper clearly didn`t like this and stopped looking at Morrigan and turned towards Edward.

``I`m sorry Leven but how am I to remain calm in his presence when he brings strangers to see the king. I am sorry Lady Morrigan but I know nothing of you, and here you stand prepared to meet the King of the Valley.`` Edward remained unmoving, and I felt bad for him as I watched him. The Edward I had met earlier had been like the Edward I had met when he was with the army that had relieved us in Tree Hill, and just like then he was confident, and personable. He wasn`t this weakened man that I saw now with shoulders slumped looking asleep while standing.

``Lord Hale it has been a dream of mine since the kings heroic saving of Tree Hill to meet him. I promice you that I mean you no harm.`` Jasper didn`t smile just sort of stopped moving for a moment. He looked briefly pale as he stood motionless, and Leven looked at him wondering just like I was why he was standing so still, and then before Leven could say anything he shook his head and became remade.

``I believe...I know you say that milady but there are lots of things that many people would say to try and get close to the king. That is why we do not let random people meet him at random times. If you wish to see him then make arrangements to do it when we have returned to Lucerne. But now it is...``Jasper telling Morrigan to leave was interrupted by the tent opening to reveal William in soft black armor. Nothing like the golden dragon armor that he had worn into battle this armor was clearly meant as a sort of stylized protection while he was not in battle.

``Edward it is great to see you.`` He smiled at his friend for a moment waiting for him to speak but when he didn`t William went to speak again but was interupted by Morrigan.

``Your grace it is...your grace it is an honor to finally meet you in person.`` William looked away from the still silent Edward and rested his hand on Morrigan`s shoulder.

``Please milady rise. You are Morrigan of the Blue Dragon I have heard through the thin walls of this room.`` He looked over at Jasper clearly proving that he had heard the argueing between the two, and Jasper smiled briefly before returning to his stoic face of no emotion.

``I had not meant to cause this level of problems my grace, I had just always wished to meet you in person and thank you for all you had done for the people of Tree Hill, and if I may say. All the things you did for me when you saved Tree Hill.``

``You were in Tree Hill during the siege.`` I didn`t blame him for not knowing every soul he had saved in that city. The ruins of Tree Hill were just so large, that it hid the fact that so many had been still inside all those years. All manner of people had fought there way together during that time, and Morrigan was just another shadow on the wall as the city burned around us all.

``I was your grace.`` She said it with a softness, and even from this far I felt her pain. Her family was non-existent to me, but she had never mentioned losing anyone during the siege, or even having anyone. Her mystery became in this moment very real, and I wondered why I had never asked her before.

``A terrible thing that happened there, and I must apologize that it took me so long to undue the damage that should have never happened.``

``For a few minutes of your time all is forgiven your grace.`` He laughed along with Leven as she said it, and then despite the glares she was getting by Jasper he waved her in followed by Leven and then Morrigan followed in behind. After Jasper shut the door behind Morrigan I watched as he called two more gaurds to stand at the door, and then walked away followed behind by Edward of whom walked with more raised shoulders now.

Met at the entrance to William's tent Morrigan, and the more hidden Lucas Scott would watch on as Edward was berated by Jasper Hale for his reasoning in bringing Morrigan there despite her unknown nature and the fact that she was a Magi. As he was attacked verbally by Jasper the argument begin to get more personal as Edward had little explanation as he had been tricked using Magi to let her come, but Morrigan did her best to explain her reasoning making Jasper understand that she was a member of the Order of the Blue and just wanted to meet her king.
Jasper was despite her attempts of Magi manipulation utterly unable to be corrupted, her which was shocking Morrigan, and just as she was about to be sent away William came out and told Morrigan to come inside. Jasper pulled Edward aside, while Morrigan followed Leven and William into the old throne room of Westbridge. Jasper would drag Edward away from the tent leaving behind Ellia Snow, and Pontus of Lucerne to guard the front entrance of the tent. Jasper taking Edward into the building where Lucas was hiding would begin fighting Edward of whom was unwilling to hit him back and in the fighting Lucas Scott would begin to hyperventilate, and fell through a window into a room nearby where he would begin to have visions through the eyes of Morrigan. 
"

My King the time has come for us to finally meet. I have waited many years to see you, and now that I am hear the purpose for my originally meeting escapes me. Its a funny thing meeting idols. Meeting people you admire. By the time you finally see them you forget what you wanted to say in the first place.

"

—

Morrigan
Morrigan now in the room alone with William, and Leven she begin to hear terrible whispering in her mind from Flemeth of whom begin to try and conjure a dagger in her hand so that she could assassinate William. As the whispering begin to get through to her she felt her hand forming a dagger, but as that begin to happen another voice begin whispering to her in the form of Odin of whom was able to push away the presence of Flemeth and free her from this mission and thus saving William. Without the corruption Morrigan became herself in that moment and spent the time getting to know her great great nephew. William would be captivated by her kindness, and Leven would also come to like her during this conversation, and William gave her an invitation to come stay with them at Lucerne and act as a sort of steward to them for the Order of the Blue. During their conversation it also became clear that Leven, and William were beginning to have feelings for each other and Leven left the tent to prepare to return to her own tent, and alone in the tent with just William Morrigan would advise him to not ignore his love for Leven, and this would be a crack in his armor towards Leven.
Conflict in House Scott
See Also : House Scott
"For my entire life whether or not I accepted it or not it seemed I was destined to be with Peyton. That kind of fate just made me assume that nothing could come between it, but when I realized what I felt for Haley. And then met Morrigan for the first time, all that fate didn't seem so easy."
-Lucas Scott
Where once his love life had been simple and he knew without a single doubt that he wanted to spend his life with Peyton, the inclusion of Morrigan into his life, and now his new feelings for Haley had led him to rethink everything. This rethinking was something accepted relunktantly by all three of the women but it became clearer and clearer to Nathan that something had changed between Lucas and Haley and with this their grew a conflict between Nathan and Lucas.
Return of Riley Scott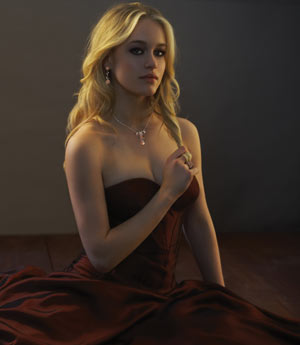 "

Taking on mistresses. Sons coming home. The love of my life returning. What a confusing time.

"

—

William Lovie III.
William travel to Forks on their way back to Lucerne from Fairmarket. On the boat ride back after a long talk with Morrigan, she takes matters into her own hands and finally reveals to William that she wants him in what ever way she can have him, and despite his marriage he sleeps with Leven. Arriving in Forks they are met on the docks by Charles Swan of whom they talk with for a time, but this ends when Riley Scott arrives alone on horseback, and wishes to return with them to Lucerne for a time. Riley reveals to him that Dan Scott is conspiring to make him and heir and he loves his family and doesn't want to see them come to harm through the menipulations of Dan Scott. Leven goes with William as he talks with Riley, and after Riley leaves with Thomas for a while he tells her that he is amazed at the changes in his son, and as they watch as he spends time with Thomas, and longs to see his three oldest sons become friends. Leven once again talks to Morrigan of whom congratulates her on gaining William in the way she did, and Leven shocked to know Morrigan knew begins to take Morrigan into her confidence revealing the arrangement she offered William and he seemingly agreed to.
Meeting a Daughter
I am so sorry my daughter. I would have never abandoned you had I of known.
Meeting a Daughter
"

Roslin do you think my mother is sorry. Do you think when she looks back at what happens here she will look back at it with sorrow. I wonder Roslin if she will look upon any of this as anything other then an annoying setback.

"

—

Lucie Lovie
Following the attempted Coup in Stor Roslin Stor II. would return to the capital with Lucie Lovie of whom told her everything she could about her life, and everyone was called to a council where they were told that they had the oldest child of the King of Lucerne in their hands, and despite many saying they should barter her to the Lucernians Roslin argued that if they did that William had shown he would never forgive the slight.
"

My King I have a letter for you. My King the letter is said to be from a High Lady of Stor. She says shes writing in regards to your daughter Lucie.

"

—

Jasper Hale
While Lucie Lovie was being sent to Storhold and the letter was on its way to Lucerne the situation in Lucerne would be quite peaceful as the royal family prepared for the birth of another child of the main branch through Bella Swan and William Lovie, but as this was happening the lessening of the coruption of Morrigan would lead to a major reveal. William
Arrival in Westbridge
"

I looked out over the side of the boat to the docks and saw a crowd larger then anything I had seen in a long while. Nobles, and their men all crowded around, and my first thought was what they were doing. My first thought was never that they were there waiting for me. It just didn't make sence.

"

—

Lucie Lovie
Arrival in Fairmarket
"

When we return Lucie I want you to understand one thing above everything else. Our distance. The time we spent apart. I wish that I could take it all back and you could be right by my side. The people you meet in Lucerne, they are by and large good people, but they all have their own wishes and desires. Some will see you as a marriage target. Some will see you as a threat. Whatever happens, and whatever is said I want you to know one thing. You are my daughter. You are my daughter and I love you.

"

—

William Lovie III.
Leven and William await with many of his children as the boat of Lucie Lovie pulls into the Fairmarket dock, and she consoles him as he gets nervous about seeing her. As she arrives before he can say anything of any real substance she is taken into a hug by Ashley Lovie of whom is followed by Thomas, and William also hugging her but Riley stands back beside William and is unwilling to hug this new claim to the throne. William decides on the advise of Lucie that they will return to Lucerne as quickly as possible and Leven and William stay the night together and then after that returning by caravan back to Lucerne. The second half of the chapter is their journey back to Lucerne.
Return to Lucerne
Family Members
Relationships
Main Article : Relationships of Lucas Scott
POV Role
The Lost One
Main Article : The Lost One
Lucas Scott stands as the main character of the story the Lost One, and his role begins from the earliest days of his life to the points that are missed in the main story, and onward.