Margaery Tyrell




Vital statistics
Title
Official Titles
Alias
None
Race
Italian
Status
Alive
Allegiance
Family Loyalties
Family
Parents
Father
Mace Tyrell
Mother
Aleria Tyrell
Siblings
Siblings
Full Siblings
Internal Family
Spouse
None
Children
Base Born
Margaery Tyrell is the daughter of Mace, and Aleria Tyrell making her a member of House Tyrell . Margaery Tyrell has three siblings in Garlan, Loras, and Willas Tyrell of whome Garlan was a hero of the Battle of Tree Hill, her brother Loras is a renowned tournament knight who was badly injured during the Fall of Tree Hill and is now engaged to Michelle Trachtenburg of House Lovie, and her oldest brother Willas died during the same fight that injured her brother Loras.
Margaery was for the majority of her life very close to Brooke Scott, and this relationship only splintered as Brooke decided to continue a relationship with King Andrew Lovie , which Margaery thought would only lead to Brooke being hurt. Margeary Tyrell would become bitter towards Brooke, and in that wanted to grow within her family and make them proud so she begin communicating with Alice Lovie of whom she told about the affair and the scope of the relationship between Brooke and William. Margeary was the one that would spread rumors around that Brooke was trying to have Bella killed as she believes that this will cause William to finally end things with Brooke and she can become the better of the two friends. The split of the two was completed when after all the whispers Margeary had fed to Alice Brooke would kill herself and Margeary lost her best friend in that moment.
History
Early History
Margaery Tyrell was born as the youngest of the 3 children of her parents Mace Tyrell II. and Aleria Tyrell. She grew close to Brooke Scott following the two's involvement in a wedding ceremony. This close relationship would continue for the vast majority of their youth and Margaery also grew close to Nathan Scott with whome she silently engaged in a sexual affair for many years.
The Affair
This affair came to define Margaery Tyrell and when Nathan begin to become attached to Haley she grew depressed but Nathan suprisingly did not stop seeing Margaery and soon Margaery came to believe that Haley was a bad person who was stealing Nathan from her. This belief led to Margaery pretending to be Haley's friend and the entire time she was giving Haley a poison that caused her to constantly miscarriage any pregnancy she had. This caused a dramatic fall in the love of Nathan and Haley and led to Nathan moving more and more towards Margaery.
A Scott in Fogtown
Nathan Scott would be sent to Fogtown as a young man alongside Maegary Tyrell where they were meant to be educated by the Highports for several months. His time there ended after constant fights with Robin Highport and he and Maegary returned to Tree Hill alongside Robin`s father of whom supported Nathan over his own son and heir Robin Highport.
Fall of Tree Hill
Main Article : First Battle of Tree Hill
Margaery Tyrell was very lucky on the day of the attack as she was with Brooke, and Haley Scott in the Keep of central Tree Hill. As this was the safest area of Tree Hill, she likely survived due to this position. She contimplated while watching Haley injured on the ground ways in which she could kill her and not be caught but unfortunatly for her Brooke returned before she was able to come up with a working plan.
The Siege
During the siege of Tree Hill her supply of the fertility poison she was using on Haley ran out, and thus on one of the rare occasions that Nathan and Haley were together physically she became pregnant, and to all around including Margaery Tyrell this was simple that it was Nathan's child but in fact the poison had never been effective and the pregnancy was caused when Haley and Lucas slept together following Lucas nearly breaking down emotionally.
The Journey
Main Article : The Journey
Second Battle of Tree Hill
Today my brothers we right a terrible wrong in the history of this kingdom. We all know what happened here, and there isn't a thing that we could do to take it back. We may not be able to change what happened, but right here and right now united together we can make sure the people of Tree Hill are finally given the rescue they have long deserved. Today don't fight for vengeance. Don't fight for revenge. Fight to save the lives of the innocent. Fight so that a betrayed city may finally awaken.
Second Battle of Tree Hill
Main Article : Second Battle of Tree Hill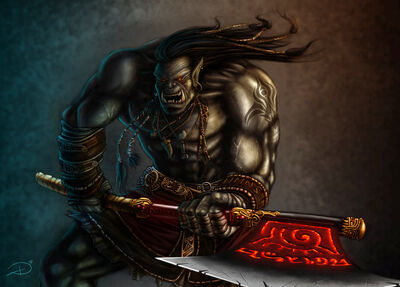 "

For a warrior waiting years for something to happen, he didn't seem to care much that the army he was waiting to arrive got destroyed.

"

—

Saiden Scarlet
As the human/elven alliance destroyed the Orcs that had held the Gondor siege of Minus Ithil for many years, Jurden Hardaxe paid this little heed despite the fact that he was sent word of it from some of his scouts who had been watching that siege for any signs of Mordor weakness. Jurden over the decade of the siege had become obsessed with maintaining his own power, and had basically become uninterested in actually ending the siege through conventional means. Alongside this he also had a growing belief that the humans were completely useless and for all of these reasons Jurden Hardaxe made no effort to double his scouts or anything that might have assisted him in stopping the coming ambush. And if all of this added up wasn't enough he was also still being whispered to by Morrigan who was telling him that it was all a trick and Sauron was only days away. As the Sindar Elven/Human forces moved to the high ground of the area near the bridge of Weidenhouse and from this position they begin planning the method they would use to end the conflict. As the planning begin it became clear that the fight would be started during the night as town they were in described the fact that they noticed very little activity in the Orc camp during the night most likely due to the fact that they had become completely confident in their lack of any kind of threat.

The army moved silently during the night towards the forest that lay just east of Tree Hill, and it was in this forest that the army stayed for the entire day preparing for their assault during that night. The Elves spent the day clearing out much of the scouts that were in place on the eastern side, and in this way when the assault came during the night there was going to be basically no warning whatsoever and it was hoped that most of the Orcs would still be in their tents. The forces arrayed against the Orcs were well above the Orcs numbers but the scouting made the attacking forces believe they were facing a much larger force of Orcs then what was actually present behind the walls of Tree Hill.
"

Three kingdoms working together for the common good. It was inspiring to finally have a king I could believe in. For my entire life I have followed a king who while he may have been good once, I don't think I even remember that. From this moment forward son I will die to protect William Lovie III.

"

—

Eddard Starke
Eddard Starke, and Tywin Lannister would lead the forces in the east alongside a large contingent from Sayden Scarlet of whom had just arrived alongside many from House Scarlet of whom were now completely throwing their lot in with William Lovie III. The forces on the west would be led by House Greymane, and all of their vassals while being joined by House Ordos, and the remnents of the Tree Hill houses that had escaped the battle of which there was a large Tyrell force from Highgarden. In the north the forces of House Swan joined the forces of House Lovie and the army of Brill joined them as well as Hedrik Clegane III. who led a sizeable force of House Clegane. In the south the forces of Gondor, and the Sindar Elves of High Forest moved together and would sweep in first before the main attack in order to bring the Orcs to believe it was nothing more then attackers from within the keep. Alongside this a large force of House Ordos would move into the northern axle in a suprise move since House Ordos had been open in their belief they had been insulted by William, but he had sent a honest apology which had moved Dennis Ordos to assist the young prince.
The Night Comes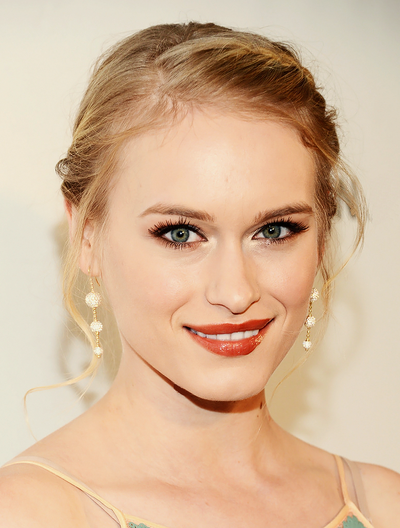 "

The closer we got to night the more I came to understand that the world would be much different after I liberated Tree Hill. Without a single doubt in my mind I now understood that my father had done this. My father was responsible for all of the wrongs in Lucerne, and once this happened there would be no more quests to keep me from the simple fact that he had to die. My father had to die for what had happened here.

"

—

William Lovie III.
Waiting for the night to come William would be able to watch for the first and last time the Orcs setting off their massive drums and horns in order to force the defenders to be unable to sleep during the night and thus exhausted during the day. Hearing this many among the attacking army grew even more angry at the fact that the defenders had been forced to endure this for all this time without anyone helping them. William would spend the night with Leven, Jasper, Emmett, and Edward as the Shadow Council as they were not openly to each other calling themselves spent a few last hours with each other before they all knew everything was going to change. Finding themselves greeted throughout the night by every lord who not wanted to speak to William they couldn't help but see how different things had become for the naive group. The Orcs by this point had no contact with their scouts, and yet they still remained completely unaware. Morrigan would at this point make her final step towards sealing the fate of Jurden Hardaxe when she would convince Jurden to host a large party for his Orcs which made them all drunk and even less prepared.
The Massacre
"

I hope they felt in their final moments all the pain of those who they had so cowardly killed years before, and tormented for years since. I hope they face an eternity of pain an anguish for what they have done.

"

—

Charlie Swan
As the night neared the Orcs would begin their party and the loud noise would alert the alliance that this was underway, and also awake most of the defenders of Tree Hill of whom were prepared for what many believed was the final attack. The party continued, and the alliance moved itself completely into position against the now scout less Orcish force, and pushed in many places all the way against the wall with the entire Orcish force within the city itself or dead outside. The night came and the army would move on their predetermined signal of which moved everything forward. The infiltration of House Scarlet into the under tunnels of the city begin as Saiden Scarlet led a large force of hundreds into the tunnels in the goal of reaching the estate of House James and once the attack was underway they would spring upon the already ambushed Orcs. From the west the forces of House Greymane, and House Ordos would move themselves through the broken shattered western gate and encountered hundreds of Orcs in differing stages of drunkenness and the fighting wouldn't spark any concerns from the Orcs as it was all believed still to be a part of the party. Seeing the ambush was underway it was at this moment that Morrigan finally ended the charade and came upon Jurden while he was standing in his residence.
"

Sometimes Brooke you play the long game. You see if you lie to someone for so long he eventually believes that it is truth. For how could anyone keep up a lie for as long as you do. Once they no longer believe you lie, they believe everything that you say. You can whisper the most dangerous of things to them, and they will drink everything you give. Then finally when the moment is complete you may spring. Spring the final trap on the fool who allowed himself to die.

"

—

Morrigan
Aftermath
"

Its one thing Leven to win this battle. Once we win this battle, because I believe we will. Once that happens the time to return home is upon us. You know what we will find in Lucerne. You know what victory here means. It means the death of my father.

"

—

William Lovie III.
The battle would end with the complete destruction of the Orc army and the liberation of Tree Hill. When the armies of Lucerne and Gondor entered the remains of Tree Hill, they found the sad remnants of a once truly mighty city. Food, aid and supplies were rushed to the city, but before the true rebuild could begin Andrew Lovie would take the reigns of the King of Lucerne following a duel with his father.
The Murder of Natalie Highport
Fate is going to catch up with you Nathan Scott.
Death of Natalie Highport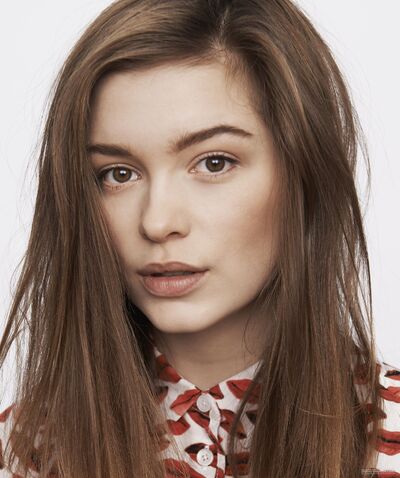 "

You killed my wife. Trust me when I say that your father protects you today but he will not protect you forever. I will not forget this. You will pay with blood for this.

"

—

Dontell Lott
Robin Highport enters the city of Tree Hill alongside his commanders to the site of cheering survivors in the city and finding his sister Natalie Highport, the two of them begin searching among them and together they find Nathan Scott of whom while he hates but he knows, and from this they discovers his father is dead and the two get into an argument of which only ends with the arrival of Lucas of whom calms the situation for the moment. Robin leaves the scene following the argument despite his sister screaming for him to stay, and walking with Percival Lott he calms down and shortly after this he searches for his sister but is unable to find her, and thinking little of it he spends hours meeting with the other commanders attempting to once more further his influence. Nathan Scott following the argument with Robin Highport would be met by Margaery Tyrell of whom revealed to him that she was pregnant and overcome with rage he would flee Margaery and went to the fortifications of the wall to calm down, but was found in this position by Natalie. Natalie Highport at this point reveals she is still in love with him which Nathan reacts to by instigating sex with her and then following this sex he bashes her head against a rock and killing her before leaving her broken body beneath a barrel of grain. Robin Highport preparing to go to bed is stopped by Dontell Lott of whom has found Natalie's necklace and together the two go looking for his sister and after looking near the walls where they found the necklace they find her broken body under a barrel of grain.
End of Brooke and Margaery
With Nathan now with a child Margaery found herself more depressed then ever, and to cope with this she attempted to help her best friend Brooke through her struggles but she found she didn't have the patience that she once did to be around Haley anymore. Because of this, and as much as it pained Margaery she made up an excuse that she didn't respect what Brooke was doing with the King and because of this she didn't want to spend time with her anymore.
Nathan Scott
See Also : Nathan Scott
Return of Riley Scott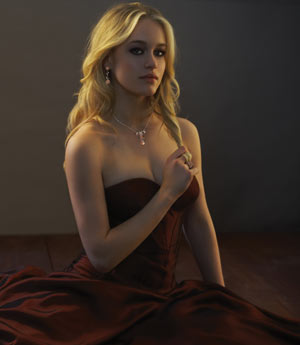 "

Taking on mistresses. Sons coming home. The love of my life returning. What a confusing time.

"

—

William Lovie III.
William travel to Forks on their way back to Lucerne from Fairmarket. On the boat ride back after a long talk with Morrigan, she takes matters into her own hands and finally reveals to William that she wants him in what ever way she can have him, and despite his marriage he sleeps with Leven. Arriving in Forks they are met on the docks by Charles Swan of whom they talk with for a time, but this ends when Riley Scott arrives alone on horseback, and wishes to return with them to Lucerne for a time. Riley reveals to him that Dan Scott is conspiring to make him and heir and he loves his family and doesn't want to see them come to harm through the menipulations of Dan Scott. Leven goes with William as he talks with Riley, and after Riley leaves with Thomas for a while he tells her that he is amazed at the changes in his son, and as they watch as he spends time with Thomas, and longs to see his three oldest sons become friends. Leven once again talks to Morrigan of whom congratulates her on gaining William in the way she did, and Leven shocked to know Morrigan knew begins to take Morrigan into her confidence revealing the arrangement she offered William and he seemingly agreed to.
Meeting a Daughter
I am so sorry my daughter. I would have never abandoned you had I of known.
Meeting a Daughter
"

Roslin do you think my mother is sorry. Do you think when she looks back at what happens here she will look back at it with sorrow. I wonder Roslin if she will look upon any of this as anything other then an annoying setback.

"

—

Lucie Lovie
Following the attempted Coup in Stor Roslin Stor II. would return to the capital with Lucie Lovie of whom told her everything she could about her life, and everyone was called to a council where they were told that they had the oldest child of the King of Lucerne in their hands, and despite many saying they should barter her to the Lucernians Roslin argued that if they did that William had shown he would never forgive the slight.
"

My King I have a letter for you. My King the letter is said to be from a High Lady of Stor. She says shes writing in regards to your daughter Lucie.

"

—

Jasper Hale
While Lucie Lovie was being sent to Storhold and the letter was on its way to Lucerne the situation in Lucerne would be quite peaceful as the royal family prepared for the birth of another child of the main branch through Bella Swan and William Lovie, but as this was happening the lessening of the coruption of Morrigan would lead to a major reveal. William
Arrival in Westbridge
"

I looked out over the side of the boat to the docks and saw a crowd larger then anything I had seen in a long while. Nobles, and their men all crowded around, and my first thought was what they were doing. My first thought was never that they were there waiting for me. It just didn't make sence.

"

—

Lucie Lovie
Arrival in Fairmarket
"

When we return Lucie I want you to understand one thing above everything else. Our distance. The time we spent apart. I wish that I could take it all back and you could be right by my side. The people you meet in Lucerne, they are by and large good people, but they all have their own wishes and desires. Some will see you as a marriage target. Some will see you as a threat. Whatever happens, and whatever is said I want you to know one thing. You are my daughter. You are my daughter and I love you.

"

—

William Lovie III.
Leven and William await with many of his children as the boat of Lucie Lovie pulls into the Fairmarket dock, and she consoles him as he gets nervous about seeing her. As she arrives before he can say anything of any real substance she is taken into a hug by Ashley Lovie of whom is followed by Thomas, and William also hugging her but Riley stands back beside William and is unwilling to hug this new claim to the throne. William decides on the advise of Lucie that they will return to Lucerne as quickly as possible and Leven and William stay the night together and then after that returning by caravan back to Lucerne. The second half of the chapter is their journey back to Lucerne.
Return to Lucerne
Relationships
Brooke Scott
See Also : Brooke Scott
Margaery Tyrell and Brooke Scott made quick friends and in time they were practically inseperable. The two's relationship even survived the destruction of Tree Hill without losing any of the love the two had for eachother. The death blow would come when Brooke told Margaery that she planned to continue her relationship with Andrew even after Andrew married Bella Swan. Margaery hounded Brooke to let her love for Andrew go, but no matter what she said Brooke always rejected her appeals.
The situation would fall completely apart when Brooke discovered she was pregnant with Andrew's child. For Margaery this was the final straw.
"She'll always be my best friend of that I have no doubt. But I refuse to watch her follow the King around like some love sick puppy."
-Margaery Tyrell
Nathan Scott
See Also : Nathan Scott
Margeary Tyrell had a crush on Nathan Scott for years and when she became friends with Brooke Scott she finally found her way into the heart of Nathan who became completely overcome with lust over her to the point that he and her had sex while Brooke was asleep in the bed beside them. This was the beggining of their affair but it wasn't the end as even though Nathan got together with Haley he could never forget about Margaery and she and he became silently the most people to eachother. As Nathan and Haley drifted apart the two fell back together and the only thing that Margaery couldn't understand was why she wasn't pregnant yet of which would provide her with the one thing that Haley could not give him. When Haley got pregnant her dreams were crushed as Nathan decided to give their marriage another shot but by this point she was emotionally gone and it didn't take Nathan long to return to Margaery of whome tried everything to become pregnant with his child.
Ad blocker interference detected!
Wikia is a free-to-use site that makes money from advertising. We have a modified experience for viewers using ad blockers

Wikia is not accessible if you've made further modifications. Remove the custom ad blocker rule(s) and the page will load as expected.