Michelle Trachtenberg




Vital statistics
Title
Princess of Lucerne

Princess of Seagard

Alias
The Easy Dragon
Race
Vandal German
Status
Alive
Allegiance
Family Ties

Marriage Ties

Family
Father
Frank Trachtenberg
Mother
Katia Lovie
Siblings
Kristen Trachtenberg
Spouse
Seth Green
Children
True Born

Wilhem Green
Ashley Green
Michelle Trachtenberg is the daughter of Kate Lovie , and Frank Trachtenberg II. making her a member of the Lovie Family. She has been constantly overshadowed by her older sister Kristen Trachtenburg over the course of her life, and this has led to her and Kristen having an extremely strained relationship. Michelle Trachtenberg is married to Seth Green at the end of the Rise of Lucerne of whom she was engaged to by her cousin William Lovie III. Michelle has two children with Seth in the form of Wilhem, and Ashley Green of which both are young at the time of Westros and living in Lucerne with their mother.
Michelle Trachtenburg gains her major role in the storyline during her POV Role in the story A Green River Bleeds which details her life, and expanding role within the Kingdom, and most importantly to her House Lovie.
Following the arrival of the raven by declaring the victory of William Lovie III. at the Battle of Tree Hill it would be Bill Lovie that would recall his niece Michelle Trachtenberg to the Sky Towers and would take out all of his anger on the poor depressed young girl, and following his attack of Michelle he would exile her to Whitehaven Castle and reveal this to no one outside of his closest confidants. During the Rise of Lucerne she was chosen by her cousin as the girl that they would have marry Seth Green the son and heir of the Riverlands powerbroker Fadin Green, and this caused a lot of suprise amongst the leadership of Lucerne, but William ignored this and moved forward on this plan. She would accompany Eddard Starke into the Riverlands during the negotiations and her presentation to Lord Fadin Green was seen as very important and she did everything she could to make sure she was seen as the perfect person to become the Lords daughter. Her success and accepatance into House Green would allow her to repair all the damage that had been done to her reputation throughout the years, and she grew happy for the first time in many years. With the arrangement moving forward she would be greeted by Steve Lane of whom wanted her back, but discovered that despite still loving him she was not willing to derail the diplomacy of her cousin and for this reason sent him away and told Marcel Lovie to make sure that he didn't return. Her wedding would seal the final straw for the fall of the Riverlands, and she would move to Seagard where she became the princess of Seagard and the wife of Seth Green. A year after the marriage she became pregnant with his child, and after a healthy delivery she would give birth to a healthy baby girl. Her role as mother became her primary role as Seth Green following impregnating her again would leave for Westbridge with much of the army of House Green leaving her alone in Seagard with noone but her handmaiden's to keep her company. As Seth Green became embroiled in the fighting in Westbridge she became rather lonely in Seagard, and came to leave Seagard after the birth of her son and stayed in Lucerne with her family. Returning to Lucerne she was hounded by Steve Lane of whom was able to convinse her that he was sorry for everything that had happened and wanted her desperatly. Giving into his advances the two would become once again intimate and this time she went to her cousin William before anything had happened, and realizing that if he was logical he was bound to have her imprisoned for causing the possible failure of a large union in the Riverlands, but William`s love for his cousin caused him to instead direct her to hatch a plot to have her husband killed so that her son would be the heir to House Green and she would be acting regent, and after some time she could be married to Steve Lane in the actual marriage she wanted.
Characteristics
Michelle Trachtenburg has never felt much love in her life. She and her sister competed constantly and the relationship itself wasn't one of warmth. Her parents were very busy, and this led to her being alone a lot of the time. This has led her to constantly search for someone to care about her, and in this way she has become a girl with a rather negative reputation amongst the girls of her age, and even some of the older noblewomen after she engaged in a scandelous relationship with a number of Nobleman. This behavior has caused her to be rather disrespected amonst the members of House Lovie, and has pushed her nearly out of the family.
History
Early History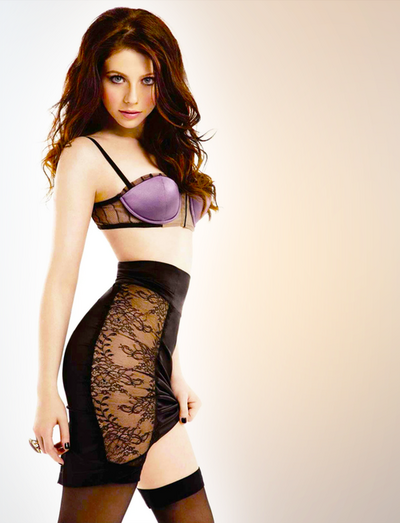 "

My youth was filled with the failed expectations of basically every person that I cared anything for. I tried so hard throughout my youth to be the person that they all seemed to want me to be, but the moment I became the free spirit that they begged me to be, they called me a whore. There is no pleasing the world, its all a matter of simply pleasing your own mind, and then everything elce just comes together.

"

—

Michelle Trachtenberg
Michelle Trachtenburg was born the youngest child of Kate Lovie, and Frank Trachtenburg making her an important member of the Lovie Family through the House Trachtenberg branch of the family. During her youth she was constantly compared to her older sister Kristen, and this led to a lot of disputes between the two that always seemed to be blamed on Michelle. Michelle Trachtenburg due to this has never felt much love in her life from her closest family members, as due to the previous notes she and her sister competed constantly and the relationship itself wasn't one of warmth. Her parents were very busy, and this led to her being alone a lot of the time, of which eventually somewhat ended when she was sent to the Lucernian Academy a few years after her older sister. This isolation from her home with the Trachtenbergs and searching for a relationship with the Lovie branch of her family has led her to constantly search for someone to care about her, and in this way she has become a girl with a rather negative reputation among the girls of her age, and even some of the older noblewomen after she engaged in a scandalous relationship with a number of Nobleman. Watching her older cousin William Lovie III. engage in numerous romantic affairs with other nobles she came to believe in her naievity that she could do the same and gain his respect, but discovered to her horror that this would have far more consequences as a girl then it did for prince William.
Happiness, and Sadness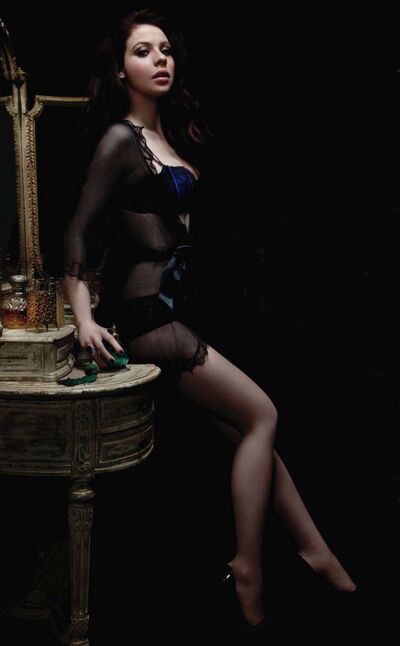 "

My relationship with Steve was doomed from the very beginning. He had a kind heart, but I was stuck in a tornado of the life I had created for myself. No matter how much I wanted to drift towards him, the world just wouldn't stay away, and I don't blame him for getting tired of it.

"

—

Michelle Trachtenberg
Michelle became romantically linked to Steve Lane after the two spent time together riding horses due to the fact that Michelle Trachtenberg was sent to the House Lovie estate to spend sometime away from the constant rumors and verbal attacks from the other girls of her age. She accompanied her cousin
Marcel Lovie II.
to the estate where he was going to be staying for a time while he learned the arts of mounted combat from House Lane's primarch John Lane. When she arrived at the estate she came to be very bored, and the only thing she could find to do was ride the horses, and it was riding these horses that got her to know John Lane the Patriarch of
House Lane
, and his son Steve Lane. She grew close to Steve Lane of whom was a lover of the horses, and taught her everything he could about riding and caring for the horses, and from the innocence this relationship grew into a romantic one, and they begin to become intimate and this became one of the best times of Michelle's life. This happy time was interrupted when
Skarloc Mannover
arrived in the House Lovie estate to meet with Marcel Lovie when he happened to see Michelle Trachtenberg. Skarloc had been one of the nobles that had been using Michelle Trachtenberg sexually back in Lucerne and he threatened her relationship with
Steve Lane
unless she slept with him again. She didn't want to but she didn't want to lose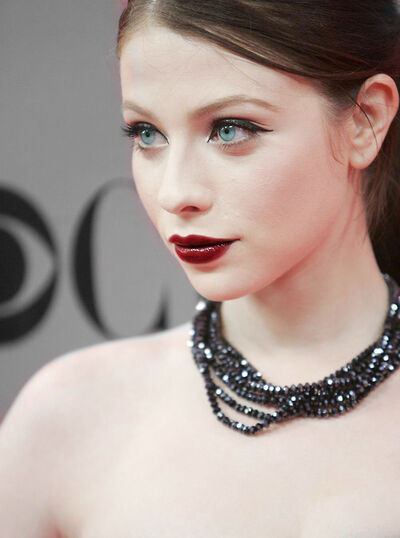 Steven so she did anyway. Following this she hoped everything would go back to normal, and for a time it did with her and Steve continuing their relationship but it was interrupted again when Steve joined House Lane in the Journey.
"

It was all so safe and comfortable while he was beside me. He made the days more happy then I had ever known, and with him the nights were never as empty as they had been. When he left though it was like the world just flooded in, and the dams I had built just weren't strong enough to hold back the water.

"

—

Michelle Trachtenberg
During his departure her whereabouts became common knowledge after Skarloc Mannover told some of his friends about her being in the estate. Many nobles came to the estate trying to get her to do the same things she had done in the past, but she turned them away until the coming of Maron Scorpian of whom beat her quite badly and then had his way with her, before making her understand that she was a whore worth nothing. With this in her mind and no steve to protect her she became exactly what they wanted her to be. When Steve returned he became aware of what she had done while he was gone, and he refused to see her anymore leading to her being more alone then ever. Marcel Lovie learned of all this and thus it spread throughout House Lovie what she had been doing, and she lost herself in her own family leading to her being exiled by Bill Lovie shortly before the return of the army of William Lovie III.
Removing the Old King
Father it is time. You must come with us. This is the only way the Kingdom can ever truly heal.
Removing the Old King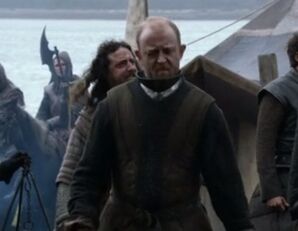 "

It was a sad sight to see the father that had never loved me or gotten to know anything about me fallen so far. He was broken to the point that there was barely anything remaining that resembled humanity.

"

—

Alice Lovie
As William Lovie III. moved back towards Lucerne following the victory at Tree HIll it would be Janos Flynt that was in a position that was only a step beneath his brother Tavin Flynt of whom was running the city watch as the commander. On the days following the liberation of Tree Hill news begin to filter into the city that William Lovie III. was on his way to Lucerne and was planning on removing his father from power. While during this time Bill Lovie made no effort to control the city watch so that they would defend the city, his young son Sean Lovie did attempt to stop his entry. The liberation of Tree Hill was the moment that Sean Lovie understood that William would return to Lucerne and attempt to remove his father, and most likely kill him as by this point there was no scenario where William couldn't have known the truth of what happened at Tree Hill. This wasn't something Sean could allow so he begin ordering the guards of the city to prepare the defenses of the city in order to make sure that william had no way of entering the city. He mainly was giving these orders to Tavin Flynt of whom had always retained the belief that he was loyal to House Lovie first and then the Kingdom thus he made the choice to stand beside Sean Lovie, and Bill Lovie. This decision was met with rumblings throughout the city watch as most wanted William to be victorious but his control over the top echelons was powerful, and most believed he had the support of his brother Janos Flynt of whom was the most influential member of the city watch. Following the arrival of the raven by declaring the victory of William Lovie III. it would be Bill Lovie that would recall his niece Michelle Trachtenberg to the Sky Towers and would take out all of his anger on the poor depressed young girl, and following his attack of Michelle he would exile her to Whitehaven Castle and reveal this to no one outside of his closest confidents.
Wedding of Bella, and William
"

You lied during your vows brother. What changed that made you lie?

"

—

Alice Lovie
While William was unknowingly to Alice engaging in a sexual relationship with Brooke Scott in Tree Hill it would be Alice that was pushing forward with plans for the wedding of William Lovie III. and her best friend Bella Swan. William would departs Tree Hill planning to go to Forks and reveal the truth to Bella but after he arrived at Forks he was met first by his sister, and Alice would be so excited that despite not wanting to marry Bella anymore he is unable to disappoint his sister of whom loves Bella deeply, and he goes through with the wedding despite everything in him wanting Brooke more. Trying to delay the wedding William is at first successful and the army of Lucerne prepares to leave for the capital but this is delayed when Bella reveals that she is pregnant basically forcing William to marry her in order to keep from having a bastard. Thus due to the pregnancy Alice is able to delay the departure of William in order to have the wedding before he arrives in Lucerne, and thus join House Swan and House Lovie together before he leaves for Lucerne. During the wedding itself Alice watches him lie during the Vow to protect and love her for the rest of his days and following this while everyone else is screaming in excitement Alice is in a fog of which is noticed by Edward Cullen of whom holds her hand and walks with her out of the ceremony as they follow William and Bella who now married are heading towards the wedding feast. Following the ceremony she walks out and sees Lanna Lannister talking with Jasper Hale of whom is gently rubbing her arm, and following this she looks for Dylan Steinmare of whom she finds and takes him away from the party and kisses him. As they become more heated she pulls away leaving him behind, and returning to the party where she takes her seat beside William of whom holds her hand as several prominent members of the Kingdom of Lucerne say nice things about the married couple.
Entering the City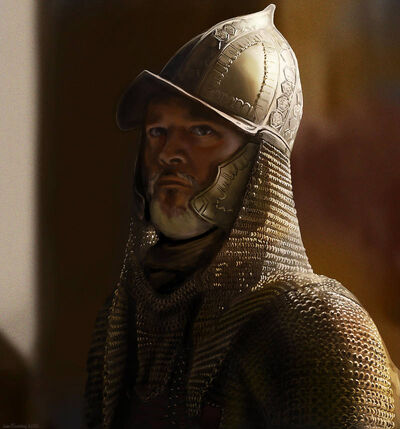 "

I had the commanders in my ear. I had the men on my side. I thought I knew who my brother was. I guess that was the only part of the equation that I had wrong.

"

—

Janos Flynt
Following the wedding of Bella Swan, and William Lovie III. the situation deterioted even further as they were only a few days away from Lucerne but had a truly massive army with the entire Grand State of Forks behind him following the marriage. Janos Flynt had the support of the vast majority of the city watch when he approached his brother with the idea of doing what was right and allowing William Lovie into the city. As William was one day away from Lucerne Janos Flynt would approach his brother and attempt to talk him out of his decision, but where Janos expected that his brother would listen to his advise and everything would be fine but instead Tavin discussed how he was preparing under the orders of Sean to not only bar entrance but to first allow Willim into the tunnel where they would kill him and anyone else in the tunnel at the time. Hearing this was too much for Janos of whom begged his brother to not be insane and think of the entire Kingdom but Tavin refused him and enraged that his brother had seemingly turned on him he called on men of his guard to arrest Janos for treason, and when he did this Janos realized that there wasn't going to be any convincing him, so before he was put under arrest from the guards he unsheathed his sword and slashed his brother across the neck killing him almost instantly. At the death of Tavin the guards stood down and basically switched loyalties almost immediately, and as Janos had been the second most powerful within the City Watch he was able to cover up the death of Tavin for a time while he moved on to making sure the Watch followed his commands. Following this Janos would go throughout the various city watch commanders and make sure
everyone was with him, and when he was sure they were he gave the command for William to be allowed into the city. William would enter through the vast gates of Lucerne alongside his force, and Sean Lovie would watch from the first gate as his brother approached a position he believed was blocked to him. Sean ran to the city watch command and demanded to see Tavin, but found information that Tavin had been murdered and Janos was now in charge of the city watch. Realizing he had failed to resist the entry of William Lovie he fled to the Sky Towers where he planned to use the Sky Tower forces to hold off William while he hoped his father would gather supporters. Finding that none of the supposed loyal vassals of House Lovie remained on Bill`s side despite his fathers belief that they would have supported his rule over his upstart son, and thus Sean panicked and begin abusing the few remaining lower ranked nobles that had come to the Sky Towers to show their support.
Entering the Sky Tower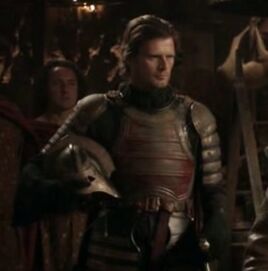 "

I knew William my whole life, and I had known Sean Lovie my whole life. Both of them were who they were, and the problem for Sean was that he was a terrible human being. The time for honor was later, I needed to protect William.

"

—

Barrett Ahren
The prince would continue making his way through the city of Lucerne William would gather thousands of supporters to his army marching like a massive horde towards the Sky Towers where the hundred strong garrison would prepare for their coming. As William Lovie attempted to enter the Sky Towers Sean Lovie gave the House Lovie forces the command to stop him at all costs but by this point no one was listening to him, and the order wasn't accepted by the head of the House Lovie Sky Tower guards in Barrett Ahren. Sean discovered that they too were unwilling to stop the prince from coming, and begged his father to tell him how they were going to get out of this but his father just sat at his desk waiting for William to enter the room. When William entered the room he did so flanked by Hedrik, Franklin, Edward, Jasper, and Emmett and they found his father sitting at his desk writing on papers, while Sean stood in the corner of the room looking very uncomfortable. William would accuse Bill Lovie of treason and make him very much aware that he was now the King in everything but name, to which Bill Lovie stood up and responded with the following.
Look at the world father. You were born into this land, and you have told me hundreds upon hundreds of times how much you used to love it. Look at everything you have done to it. You destroyed a city for no reason, killed hundreds of good men out of fear. Is this how you want to be remembered father. Is this the world you want to leave behind? I know you were a good person once. I have all the evidence laid out in front of me as to why you are the villain of this world, but I don't fully believe it. Don't end it all here, and be remembered as a monster..

My brother held for a moment holding the door, and as he stood their transfixed on the door handle I put my hand to his arm. Feeling my hand on his he looked back and smiled back at me before pulling the door open to reveal the contents of the room I had never been allowed to enter in my entire life. My father sat behind a massive desk, while the pathetic image of my brother Sean leaning in the corner of the room looking like a small child. Sean looked like the same pathetic boy he had been on the last day I had seen him, and it pained me to remember now all he had done. On a scale of evil he was up there with the worst monsters, and yet somehow when you looked at him now he looked so small.
William entered the room flanked to his left by Jasper, and Hedrik, while on his right Edward, and Emmett moved forward. I stood transfixed staring into the room until finally Franklin gently grabbed my arm and led me into the room to stand behind William. If he noticed that I had entered he didn`t make any signs of caring he just stared at William. Sean on the other hand saw me and a twisted smirk moved across his face to the point that I moved closer to William looking for the protection that he offered me.
``My victorious son returns with his brave Lords. I rejoice at your great victory at Tree Hill son.`` My father was anything if not a brilliant manipulate of men, but even that seemed foolish. My brother`s victory left him in a position of little hope, and yet when you looked at his face he did look genuinely proud to see his son.
``The time for your lies is long past its end. I have learned the truth about what you have done father, and the time has come to pay for crimes.``
``So you come as a guardian of the realm then.`` He rose from the desk and moved in front of it to sit gently on the front. Seeing him closer he wore the armor of his father James, and even his madness you could see the royal look he carried.
``I`ve come for justice for the thousands of people you have either killed or terrorized. I come to avenge the wrongs you have done to this Kingdom. I come make you pay for everything you`ve ever done.``
``And yet your point is sullied by bringing that bastard girl.``
``You will never speak of her again do you hear me.`` William stepped forward and I grabbed at his cloak to keep him close while Jasper and the others also stepped forward to protect their prince. I actually couldn`t believe it still hurt me to hear the disdain in his voice towards me, but it still hurt my heart to be so unloved by my father. A tear fell down my cheek and I grabbed again at his cloak and he turned as if realizing I was crying. Gently wiping his hand on my face he smiled at me conveying the love he held for me, and how much he was capable of I felt safer.
``That will be your undoing my son.`` The words from my father turned William back towards him, and as pathetic as it was I moved closer behind him nearly hugging his back.
``What do you blather on about now.``
``Your love for that girl is going to be the one thing your enemies will use to their advantage. Don`t you understand that I sent her away because she was weakening you.`` He spoke as if it was the most honorable act he could have ever done, and yet the sheer scope of what he had was beyond grasping.
``Use whatever excuses you want but this ends here. Your time here is at an end murderer.`` The moment William said murderer it was as if Bill had been struck with the most painful strike in the history of mankind. Falling back onto his desk he looked back with a horrified look on his face.
"I've seen horrors. Horrors that you've seen. But you have no right to call me a murderer. You have no right to call me a murderer. You have a right to kill me. You have a right to do that, but you have no right to judge me...It's impossible for words to describe what is necessary to those who do not know what horror means. Horror. Horror has a face, and you must make a friend of horror. Horror and moral terror are your friends. If they are not, then they are enemies to be feared. They are truly enemies…" It was the sad ramblings of a man with nothing left, but as the tears flowed from my father`s face I felt a tinge of empathy for the sadness that must have driven this once great man to fall so far as to hate his children, and turn the Kingdom into a hellish place.
``The time for your talking is over. Jasper, Hedrik please take my father into custody and Sean it is...`` Before he could finish my father broke out into hysterical crying and fell to his knees before William. Moving that close to William Jasper grabbed a hold of him almost immediately and shielded William.
"There they were in a pile, a pile of arms, and I remember, I...I...I cried, I wept like some grandmother. I wanted to tear my teeth out. I didn't know what I wanted to do. And I want to remember it. I never want to forget it. I never want to forget. And then I realized like I was shot, like I was shot with a diamond, a diamond arrow right through my forehead. And I thought, 'My God, the genius of that. The genius. The will to do that. Perfect, genuine, complete, crystalline, pure. And then I realized they were stronger than me because they could stand it. These were not monsters. These were orcs — trained warriors. These orcs who fought with their hearts who have families, who have children, who are filled with lust for battle – that they had the strength, the strength to do that. If I had ten divisions of those Orcs, then our troubles here would be over very quickly. You have to have men who are moral and at the same time who are able to utilize their primordial instincts to kill – without feeling, without passion, without judgment – without judgment. Because it's judgment that defeats us." After that madness filled rant Bill recoiled from Jaspers grasp and ran behind the desk.
``There`s nowhere to go...its over father.``You could tell this was breaking William as he watched the man that had been his father for his entire life fall apart. This wasn`t like it was for me or Sean as father had never loved or cared for us in any real way, this was true pain. For his entire life his father had loved and cared for him, and now was the final moment of his time with him, and I felt his pain wash over me.
``The day may come son, when this is at an end. I see my end in the stars son, but know that while it is my blood that lays the final blow, it will not be you. You will be far far away when I finally get the judgement that you wish of me.``He stopped for a moment and looked briefly at Sean, and then William before stopping at me. ``I`m sorry that my plan failed in the end. I`m sorry that every time I looked at you I couldn`t find any feeling but resentment. He always loved you in a way that he never did me, and I...I just...I just hated you for it. I see now that you were never my daughter in the end. I see now that you William were the only child I was ever meant to love...and I failed even that.``
``Its time father. Take him away...``As he finished Bill took a blue stone out of his pocket, and with another look at his children he clasped the blue stone and disappeared into nothing. Too shocked to say anything we were knocked out of our shock by Sean stepping forward holding a green stone. Sean stared at William laughing and as William lunged forward at him Sean too clasped the stone, and disappeared into nothing.
"

It was a sad sight to see the father that had never loved me or gotten to know anything about me fallen so far. He was broken to the point that there was barely anything remaining that resembled humanity.

"

—

Alice Lovie
Bill went on a series of rants and William rejected this logic, and prepared to arrest Bill and place him in jail, when all of a sudden Bill broke out into historical crying. After litterly crying for nearly a minute Bill finally begin blabbering about different things of which none appeared to make sense until finally Bill begin discussing the Battle of Lyons. Bill told William of how there were piles upon piles of bodies, and he knew that the Orcs were greater then he was. With that speech done Bill took out of his pocket a blue stone, and told William that the day he might bring justice against him would come at some point but it wasn't today as today he was going to leave to the safety that the stone provided. In a single moment Bill disappeared and teleported to the location the stone sent the user. With Bill gone it was just William and Sean and the two stood transfixed at each other, and then as suddenly as a man shot with an arrow dies, Sean went to his pocket and pulled out a green stone and then disappeared into nothing.
Nortburg Tournament of 5125
Look out there Alice. Did you ever imagine we would be hosting men, Dwarves, and Elves for what is quickly becoming our honeymoon.
Nortburg Tournament of 5125
Main Article : Nortburg Tournament of 5125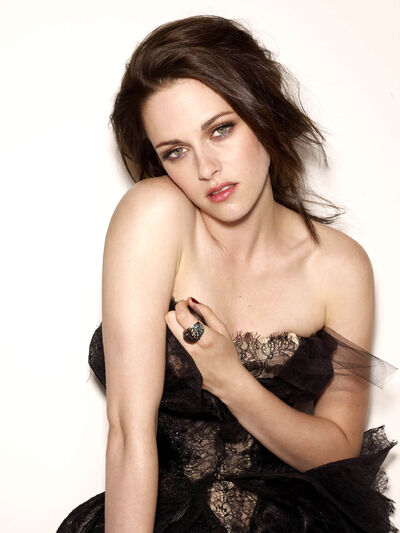 "

A tournament signals that the reign of the new king will be one of great success. I know that there is much to do, and no one understands that as much as I do. But we must also look to consolidate our holdings. You have a lot of goodwill and this will only help us later your grace.

"

—

Jacob Vorn IV.
Following the crowning of William Lovie III. as the new King of Lucerne he met with his council within the Lucernian capital and they went bout devising there next steps of action. Following some of the more extensive plans he met with the Shadow Council, and Jacob Vorn IV. of whom now stood as the King's Archbishop and the group would decide they needed to know more about the regions around them and also repair damage and they would do this by planning a tournament at Nortburg and invite foreign dignitaries to the tournament alongside the most influential of nobles of Lucerne. Also invited to the Tournament would be the Trachtenberg family of whom were the blood cousins of William Lovie incluing his uncle Frank Trachtenberg, and two cousins Michelle Trachtenberg, and Kristen Trachtenberg all of whom William wanted to repair relationships with most specifically with Michelle who he came to understand had been treated quite terribly by his father. The Trachtenberg side of the family had become distant due to several instances, most notably the imprisonment of Bill Lovie's cousin Katia Lovie the Matriarch of House Trachtenberg in the city of Berne.
Meeting the Elves
End of a Betrothal
"

He's a monster.

"

—

Sansa Starke
The Starke's had come on mass to the Tournament of Nortburg and during this time it was believed that Sansa Starke, and Joffrey Lannister would get a lot of time together to get to know eachother, and while this was true with Joffrey, and Sansa going on a walk together and having a good time, this would alter dramatically later that night.
The Manderlys
Returning from Exile
The Riverlords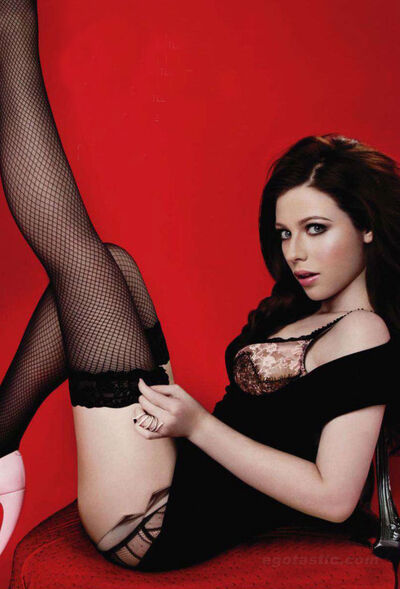 "

My cousin trusted me with something that he had no reason to other then the fact that I knew he loved me and wanted me to feel better. It's that emotion from him that drives people to do anything for him, and it was no different for me. I was going to succeed if for no other reason then I loved my cousin.

"

—

Michelle Trachtenberg
As she begin to discover that she had lost her reputation and basically noone in her family would openly talk to her outside of the estate, she came to be very depressed and it would take an intervention from her cousin William Lovie to make her life turn around. During the Rise of Lucerne William was attempting to gain the control of the Riverlands and in order to gain one section he required the loyalty of House Green of whom basically wanted a number of things but the main thing was a beautiful young women for their heir. William had many options but it was after he talked to Michelle in the Sky Towers that he would choose her for this important mission. She had come to the Sky Towers to see him, and to basically apologize for embaressing him, and the rest of their family and the manner in which she talked about it broke his heart and made his opinion of her go up immesurably. When she was chosen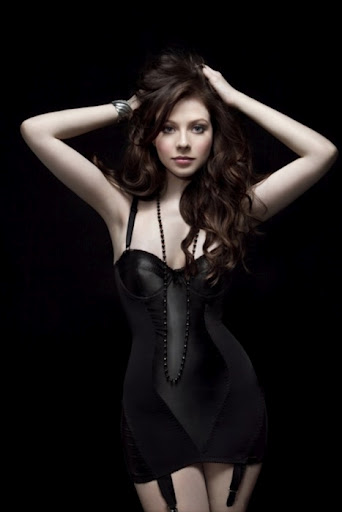 by her cousin as the girl that they would have marry Seth Green the son and heir of the Riverlands powerbroker Fadin Green, and this caused a lot of suprise amongst the leadership of Lucerne, but William ignored this and moved forward on this plan.
"

Every noble was in my ear making sure I understood that my cousin was a whore, and that was one of the most disturbing parts of it. It was as if they forgot that she was my blood as they insulted her to no end. I eventually just said there will be no more discussion of this topic, or I was going to hurt somebody.

"

—

William Lovie III.
William invited Michelle to every dinner that House Lovie was hosting from that day forth until she was to leave for the Riverlands, and over this time she begin to grow once again close to Alice, and also grew close to Bella Lovie as they both gave her a chance, and in these moments Michelle became even more loyal to her cousin William who had seemingly given her life back to her. She also begin to rebuild her reputation during this time, and since her mother was uninterested in becoming involved with her, and her sister wouldn't help she was trained for her coming mission by the wife of the leading Lord on the issue in the form of Catelyn Starke. She came to see Catelyn as the mother she had never really known, and this relationship became extremely strong over the three months that she spent in Stormwind in the care of House Starke. All the preparation for herself was only one element with the next element being her needing to know everything there was to know about Seth Green and through this she learned that the young noble was an avid lover of books, and described by many as a plain looking but kind young man who loved his family.
The Riverlands
"

It was the first time that I had ever left Lucerne for anywhere other then Forks, and I was half terrified and half excited. On one hand I had never seen the outside world, but on the other hand there was so much riding on the fact that William believed in me. I understood how much shit he was taking over picking me and for that reason if no other I couldn't fail the only person who gave me a chance.

"

—

Michelle Trachtenberg
She would accompany Eddard Starke into the Riverlands during the negotiations and her presentation to Lord Fadin Green was seen as very important and she did everything she could to make sure she was seen as the perfect person to become the Lords daughter in law. She found her preperation worked brilliantly as she didn't treat Seth Green as the other noble girls around him did when she didn't treat him like a knight but instead treated him as an intellecutal. Her training at the Lucernian Academy had led to her high knowledge base and for this reason she wasn't at a loss of intelligent conversation to have as the other girls for him had always been. Following the third dinner the young Seth Green would tell his father that he wanted her as his wife, and that he would not take anyone else. Her success and accepatance into House Green would allow her to repair all the damage that had been done to her reputation throughout the years, and she grew happy for the first time in many years.
Family Members
Relationships
Steve Lane
See Also : Steve Lane
"I never forgot the beaty of her smile. I never forgot the soft touch of her hand on my face when she wanted me to know she cared. I never forgot the love that fills my heart when I think of her. I just wish I could forget what she did to me."
-Steve Lane
Steve Lane and Michelle Trachtenberg would come to meet eachother when she was sent to the House Lovie estate to get away from all her problems in Lucerne Hold. While there the two would bond over their similar interestes and fall in love. Their relationship was a strong one that lasted for nearly a year before it ended when he left for The Journey and she was menipulated into having sexual relationships (they were basically a forced consentual rape) with many nobles. When he discovered this he was so hurt that he ignored the fact that he still loved her and said he no longer wanted to see her. He continued to love her, and she continued to love him, but they seperated and she returned to Lucerne after exhausting all the things she could think of to try and get him back. During the Invasion of Westbridge he met her in Riverrun and the two would sleep together again, and this was while she was engaged to Seth Green, and she finds out she is pregnant at the end of the comic Darkness of Kul Tiras and she knows that the child is Steve's but she is forced by Marcel Lovie to keep that a secret. She tells Steve though despite what she was told to do, and this causes him to rethink how much he loves her, and he eventually decides to fight for her to the detriment of the diplomatic situation with House Green.
Seth Green
See Also : Seth Green
Ad blocker interference detected!
Wikia is a free-to-use site that makes money from advertising. We have a modified experience for viewers using ad blockers

Wikia is not accessible if you've made further modifications. Remove the custom ad blocker rule(s) and the page will load as expected.