Natashia Cole





POV Role
The White Rabbit Army
Vital statistics
Born
5107
Title
Official Titles

The White Queen
Lady of Cole

Alias
Natalie
Race
Goth
Status
Alive
Allegiance
Family Loyalties

Personal Loyalties

Family
Parents
Father
Martin Cole
Mother
Mary Cole
Siblings
Siblings
Full Siblings
Internal Family
Spouse
None
Children
Base Born
Natashia Cole or the "White Queen" is the daughter of Martin, and Mary Cole making her a member of the powerful Kingdom of Bolten house in the form of House Cole through her father, and a member of House Holmgren through her mother. Natashia Cole has four siblings in the form of Josh, John, Alice, and Michelle Cole of which her brother John married Betha Bolten and became a strong and important member of House Bolten while being a pariah within House Cole, while her sister Michelle married a common man and has many children with him and has become one of the most important members of House Cole, and her brother Josh is the lord of House Cole and a man of whom is so powerful that he is one of the only men who ever rejected the Bolten demand of hostage and he is also the one who turned the north of Bolten to the Lucernians, while her final sibling Alice was born when Natashia was already a teenage and they barely met before Natashia left but Alice has come to join her White Rabbit Army. Natashia Cole would give birth to quintruplets shortly following the sacking of Braavos in the form of Cheshire, Checkmate, Maiden, Siren, and Hattress Cole of which all would show signs of Magi due to the silent menipulation of their birth by the Mad Hatter and each took on a different form of Natashia Cole's personality with Cheshire becoming the sort of assasin murderous element of Natashia, Checkmate becoming the political element within Natashia, Maiden becoming the proper lady like element of Natashia, Siren becoming the sexually abusive part of Natashia, and Hattress sharing the madness filled element of Natashia.
Natashia Cole is now the leader and religious icon of the growing White Rabbit Army based out of western Pontus.
Natashia was born the four child of her father Martin Cole and by this point she had fallen quite far down the power rankings of the future of House Cole. Natashia spent the first part of her life in Caryle, and during her early life she was a strange looking girl whose body didn't quite look right and this caused her to be bullied by the other noble children and only the protection of her sister MIchelle kept it controlled. When she came to be fifteen her body begin to fill out and many around her noticed the change and she came to have many suiters alongside her father begin to greatly favor her position in the family as she was perhaps the most beautiful girl in his control. This greatly pleased her father, but she used this newfound popularity to gain the self-respect she had lost, and it was in this goal that she first net Pavio Lones. Natashia became involved in a romantic affair with Pavio Lones a rich merchant that stayed briefly in Caryle and shortly after their affair begin she became pregnant with his child but her mother forced her to drink the moon tea and her baby was aborted. Following this event Pavio was ejected from the city and Natashia withdrew into herself to the point that a bethrothal set up for her was rejected by the groom as he didn't want to be depressed by her. As her depression and longing for Pavio reached new hieghts she would make the decision to follow him and despite the arguments of her sister Michelle she would leave Caryle and travel to Pontus. When she arrived she believed she would continue her love with him but she discovered that he was nothing more then a sex addict who couldn't even remember their time together, and escpecially not the child she had become pregnent with. Following this mistreatement she gave up basically on living and found herself homeless on the streets of Ponts and was nearly dead when she was kidnapped by a monsterous man of whom took her in as a sex slave of sorts. She would use her body and mind to convinse the monster's assistent to let her go and then with this freedom she would kill the two men including the servent of whom loved her deeply. Following this she would once again use her body to gain influence and power and this worked to the point that she started being at the same parties as Pavio and while he remembered her he was scornful towards her and this caused her great rage. Realizing she didn't want him back she turned towards revenge and begin modeling a group loyal to only her to the point of death, with her eventual goal of destroying the entire Crater of Pontus and leaving Pavio to stand over a pile of skulls before she finally killed him too. 
History
Main Article : Timeline of Natashia Cole
Early History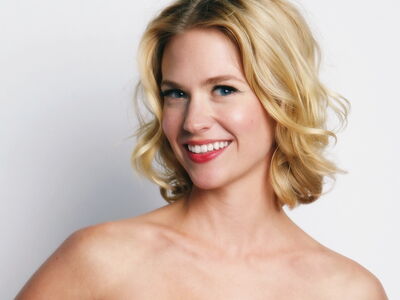 "My life was incomplete in the way I suppose every young noble feels. From the outside I had basically everything I could have ever wanted. But on the inside all I wanted was to be loved. To fall into something or someone so deeply that their simply was no escape from the devotion I felt."
-Natashia Cole
Natashia spent the first part of her life in Caryle, and during her early life she was a strange looking girl whose body didn't quite look right. This caused many of the children her age to bully her, and she became slightly vengeful in nature as a byproduct. Because she was so unpopular and weak she was unable to ever retaliate against any of these bullies and for this reason she was constantly forced to barry these things deep in her soul which led to a number of problems. For her parents this was a disapointment as they had both been very popular and the fact that she was of noble birth should have made her untouchable if she had only put the effort into making herself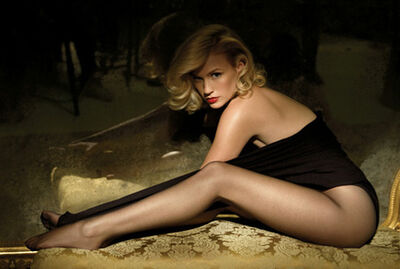 that way.
"My body changed, and it was the moment after this happened that everything around me changed with it. People smiled more. Men that had never even stopped now threw themselves in my direction. It was both jarring and beautiful to behold."
-Natashia Cole
When she came to be fifteen her body begin to fill out and many around her noticed the change and she came to have many suiters. This greatly pleased her father, of whom wanted her to begin work on marrying the first rich man that came calling with his heir. He talked to her mother, and her mother talked to her but as time went on the contueing pressure to become something she wasn't got to her and she came to spend less time listening to her parents. So she rejected the belief that she needed to follow this path and she gained popularity for her own personal desires, and she used this newfound popularity to gain the self-respect she had lost, and it was in this goal that she first met Pavio Lones a rich merchant who travlled the land.
Pavio Lones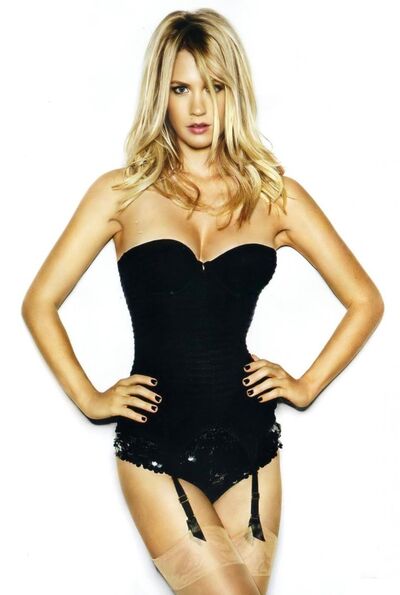 "

He was everything I had ever dreamed of. It didn't matter to my heart that my mind was screaming in fear. It didn't matter what I knew the consequences were. I just wanted him to love me. I just wanted to be loved.

"

—

Natashia Cole
As Natashia became more popular she was brought by some of her new friends to a large gathering of rich nobles in the palace grounds of Caryle and she went alongside her sister Michelle and her husband. While at the party she met Pavio Lones of whom charmed his way into her bed and took her verginity from her before declaring his love for her. So it was in this way that Natashia became involved in a romantic affair with Pavio Lones a rich merchant that had decided to stay briefly in Caryle while he was brokering a trade deal with the Boltens. While Natashia was in no way inexperianced she paled in comparison to the massively experianced Pavio Lones, but to her shock the older man took a kene interest in her, and invited her to dinner on numerous occasions without wanting anything in return. After these nice moments the pursuadable young girl was easy pickings for love, and thus she begin to open herself in all things to the master menipulater. Pavio remained in Caryle for nearly a year, and for Natashia this was the moments that were the happiest in her entire life. In Pavio she had discovered everything she had ever wanted, and this man was someone who she believed with all her heart she could live the rest of her life with. The things between them came to go wrong when her parents discovered that she was pregnant and forced her to have an abortion even though she wanted with everything to keep the child. Her parents had known of Pavio and thus were attempting to shield her from the pain that was surely coming, but for Natashia they were attempting to ruin her life. This ruination continued when they had Pavio ejected from the city, and with this Natashia lost the most stable thing in her life. She fought her parents tooth and nail to keep him in the city, and begged them to understand how he felt about her, but her parents understood the truth and thus didn't listen to her.
Following to Pontus
Main Article : Pontus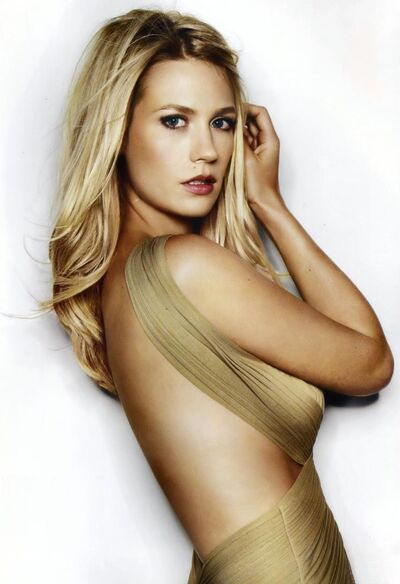 "

Everyone in my life spent all the time around me just telling me to get over whatever was wrong with me. They made me feel more pathetic then I thought I was. The longer I stayed there the more I felt like clawing at my skin just to escape the constant stairs and whispers.

"

—

Natashia Cole
Pavio's leaving had a dramatic effect on the once social Natashia and thus her parents begin to seriously worry about her, and her sister Michelle especially would attempt to tell her that Pavio was a bad man and she needed to move on from him. After MIchelle confronted her sister the family got together and was prepared to group up and all talk to her but before anyone could really attempt to help her she became obsessed with finding him again and continueing their life together to the point that she decided to go to Pontus. She planned for months and when she became distraight in a way she couldn't control anymore she went through with her plan and followed him to Pontus. She had been taking money from her family in large amounts pretending she had found happiness once again, and in this way she had acumulated enough to go to Pontus and stay at nice places until she had finally met up with Pavio. She would sneak away in the night without anything but a brief goodbye to her sister MIchelle and kissing her sister Alice goodbye before she got onto a ship she had paid in full for a trip aboard and made her way to the Crater of Pontus. When she arrived she had little difficulty finding him as he was extremely wealthy and a simple carriage ride from Milltev to Pontus brought her to the mansion of her beloved Pavio Lones. As she arrived at his mansion she believed she would continue her love with him but she discovered that he was nothing more then a sex addict who couldn't even remember her. She pressed him on his dismissal of her but despite her outright rage towards him when he continued to not remember her, he was unable to place the girl that he had probably had sex with dozens of times. The calmness that she had shown in the beggining slowly slipped away as she realized that the man she had built up in her mind never actually existed. With her behavior becoming more and more eratic by the moment Pavio had his gaurds remove her from the estate, and once she was on her hands and knees on the outside of the estate crying her eyes out she was unsure of what to do or where to go from there.
Alone and Near Death
Alone and Near Death
I just wanted to come here and be your wife. Was that so much to ask?
"

When they dragged me out of his sight, I just felt so empty. The plans I had were gone in that moment. Torn away from me so quickly I didn't have a chance to say goodbye.

"

—

Natashia Cole
Natashia found the strength to pick herself up and she moved herself over to the other side of the street and she laid herself against the wall of the estate opposite Pavio's estate. As she lay there for almost two days and simply withered away, she thought of everything that she thought she would have had when she came here and how all of that had just flown out the window. As the day winded down and she was passed by hundreds upon hundreds of people all looking at her appearance and thinking she was some kind of servant, the tone in her mind begin to change. She knew as she lay there that she didn't want to be someone that anyone looked down upon since in her mind she was royalty. She wanted people to adore her. She wanted people to obsess over her. In order to get what she wanted she thought that she would return to her family in House Cole and from there she would build herself a following that would make sure that she never felt looked down on again. It was as she picked herself up and prepared to go home that she felt the hand on her shoulder pulling her backwards into the alleyway, and then as she went to turn around to see her attacker it was a heavy blow to her head that put her into unconsciousness.
Captured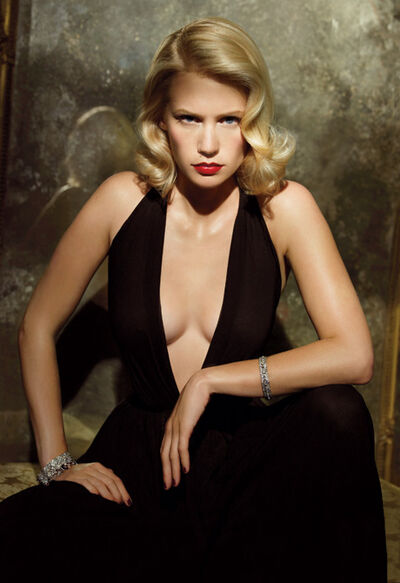 When Natashia woke up she was more then a little scared about where she was, and the pain in her head was incredible. As she looked around the room she was in was very dark but she could make out a table in the corner which on top of lay a very large amount of knives and other tools that she had only seen before when she had walked by the Torture's room back with her family. She attempted to free herself but her legs were chained to the floor, while her arms were chained to the roof making her escape nearly impossible so she gave up and just waited for whoever had done this to her to return. When he finally did return he wore a dark mask, and robe and without saying a word he just stood in front of Natashia without saying a word and stared at her for some time. As the staring continued he would take small breaks to take off a piece of her clothing until she stood their crying her eyes out and screaming at him completely naked. He would proceede to violate her, and it was during this time that she noticed a man in the background of the room of whome was as well wearing a robe and mask but judging by his stance he did not like what was happening. When the first man finished and left the other man walked in and she recioled thinking he was going to continue but instead he had a wash cloth and proceeded to clean Natashia up. She cautiosly watched this man and the way he lingered on her skin before finally recioling told her that he was shy and not at all comfortable in the precense of a women. She begin talking to him in the hopes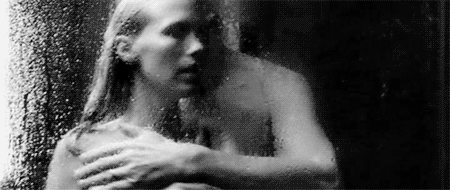 that she could convinse him to let her go, but he didn't say a word just went about what must have been his tasks and then left the room. The next day he brought her food before he left again and was replaced by the first man who once again continued his degrasion of her. When he finished the second man returned once again and cleaned her up again, but this time he apologized to her and told her that this would continue until his master was bored and then she would die. Natashia begged him to allow her the chance to survive, and she saw the briefest of cracks in his defences and realized this was her only chance.
Escaping and Plans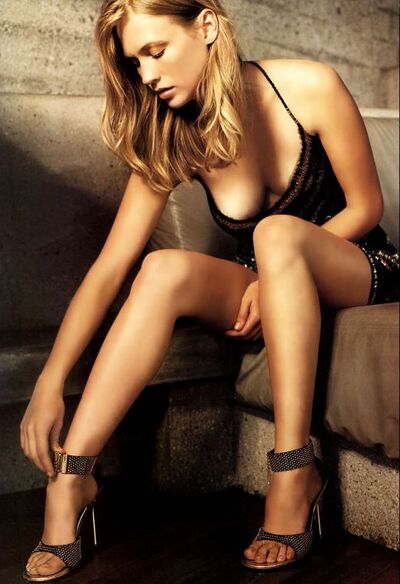 She proceeded to seduce him into having sex with her, and when this happened she knew he was in her corner. He proceeded to take off his mask and listen to her as she told him what she wanted. She wanted him to undue her hands so that she could hold onto a knife from the corner and then the next day when his master returned she would be waiting and would kill him. The second man did what she asked and then she ordered him to leave with a power she had never known before, and he listened with bowed head. The next day when the first man returned he proceeded to attempt the same as always but this time when he got close to her she lunged with her arms out and stabbed him in the head with the knife killing him almost instantly. When his body hit the ground the second man walked in and undid her leg restraints and then stood their waiting for her to tell her what to do next. She told him to get her clothes fit for royalty and then to return to her side. As the second man left she walked throughout the house and as she went downstairs she saw the truth behind this house when she looked at the walls and saw the flayed remains of dozens of women arrayed on the walls. When the second man returned and gave her clothes she got dressed before walking up to him and calmy thanking him for his help before she stabbed him through the chest with the same knife.
         

"

You have helped me greatly and for that I had to thank you. In the end though you are not the loyal servent I require as you allowed me to cry out in agony for two days before you finally intervened. And even then you only intervened for the same dark reasons as your master. Rest now young one, and think not of this world for you go to a new one.

"

—

Natashia Cole
White Rabbit Army

No one ever saw me coming. I never feel bad for the things I've done..
"Don't struggle sweet Frerik."
"'Why..." Blood was pooling around his feet as the slash across his stomach mixed with the three stab wounds to force his life out of him. He wanted to know why I had ended his life. Even in this moment, he was as blind to reality as he was for however long he had been watching that monster torture people in here.
"'You saved me yes." I walked away from his bleeding form towards the window that had always been covered during my torture in this home. Reaching the window I ripped the cloth off the wall allowing light in before staring back at him. He coughed up blood and I quickly returned to his side knowning that his time was short now. "Does this act of saving me make up for all of your crimes Frerik?'"
"I tried...my best'"
"I believe that you did try your best. In truth you have helped me greatly and for that I had to thank you. In the end though you are not the loyal servent I require as you allowed me to cry out in agony for two days before you finally intervened. And even then you only intervened for the same dark reasons as your master. Rest now young one, and think not of this world for you go to a new one." I rubbed his hair as I spoke the final words. Whatever his failings he deserved some measure of my mercy.
"I love you Na...'"I believed him when he said it. There wasn't a shred of deciet as he died. Frerik loved me with the purity of his soul. The truth was that what did his love mean. His love had allowed for me to be tortured. His love was a weak love. No different then Pavio he was driven by weakeness, and failure. I could do without his kind of love.
Revenge
"

Look at me. Look deep into my eyes and know the pain you have caused is gone. I do not feel anything anymore, and the reason behind this is partly because of you. Your greed and your cowardliness led me to become a victim. For showing me the reality of the world I will make this quick.

"

—

Natashia Cole
Following her escape and learning of those who had helped in some way the evil of Balleo Phassanar she would begin her plans for revenge against these men and women. In order to gain this revenge that she was seeking she would go after men she believed could be of use to her starting with Cheshire Cat, and Knave of Hearts of whom would become dire hard loyalists for her after she had sunk her feelers into her. Using Cheshire Cat she would be able to get her revenge on the merchants of Pontus of whom all died terrible deaths in a string of murders that were so brutal in their violence that it actually begin to cause fear in the other merchants of whom many would leave Pontus for estates in the country side.
White Rabbit Army

No one ever saw me coming. I never feel bad for the things I've done..
"'Look at me." I grabbed his head as I spoke to him as the bleeding from his neck was only slowed somewhat by his hands desperatly holding his neck together. "'Look deep into my eyes and know the pain you have caused is gone. I do not feel anything anymore, and the reason behind this is partly because of you. Your greed and your cowardliness led me to become a victim. For showing me the reality of the world I will make this quick." stabbing him through the chest I thought would have been quick, but his eyes remained alive. So I pulled the knife out again and pushed it in again. When still his eyes remained alive I continued stabbing him.
I don't know how long I stabbed him, but when I couldn't pull the knife out because it was stuck in the wood beneath him I stood up and walked away from his body leaving the knife in the hole that used to be a monster.
Rise of the White Rabbit Army
-Natashia Cole-
It rose like a brief flood. Not a soul paid any heed to the water moving slowly along the beach. The barely noticed when it touched their feet. So important in their own minds were they that what threat could this splashing water pose to them. Even as it wet their clothes they still did nothing. It wasn't until their friends started to drown that they finally stepped forward. The greedy monsters of Pontus got exactly what was coming for them.
"

In those early days Alice I had little problem doing whatever was necessary to get the things my mind now knew I could have. There wasn't going to be any line I wouldn't cross to get what I wanted.

"

—

Natashia Cole
With her plan in place Natashia at first used her body to lure strong and able men into her bed. Once she had them there she convinced them of the intelligence of following her, and time after time these men followed her hook line and sinker. In this way she was able to create a group of the five most skilled men in their fields who she calls her Rabbit Council and stand as the leadership of her growing order. Each of these men along with all those who join the White Rabbit Army believe that Natashia is a god and thus she takes what she wants from everyone including her beginning a sexual relationship with Knave of Hearts, and Knave of Clubs of which during this sexual relationship she would become pregnant despite her attempts to use moontea. Her failure to stop the pregnancy was due to the intervention of the Mad Hatter of whom sabotaged the moontea but also corrupted the birth to give birth to creatures of the soul of Natashia as the Mad Hatter had also fallen in love with Alice and wanted to help her.
Destruction of Braavas
Main Article : Fall of Braavas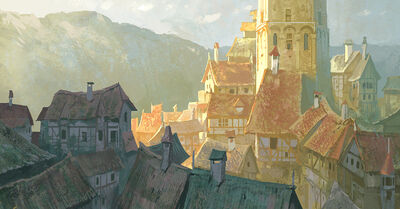 "

Burn the city to the ground. Kill everyone who resists you. Leave the women. Leave the children. Leave the downtrodden. Leave the slaves. These are the only innocents the city of Braavos has left.

"

—

Natashia Cole
With her leadership in place, and a growing number of foot soldiers the White Rabbit Army moved to stage two which was the actual engagement of their forces. Her pregnancy meant that Natashia was definetly feeling a sence of need of doing things quicker then she might have otherwise so Natashia started small with the plan for the army to take control of the town of Braavas which they had decided they would then promptly rename Hopper. Braavos was a relatively wealthy town for the Crater of Pontus, and it had a large enough population which alongside its curtain walls had led to most believing it was not somewhere that could be destroyed quickly. In Braavos the White Rabbit army managed to surround the city and using rebels within the town led by Knave of Clubs they would take control of the entrances letting the rest of the army have an easy access into the city. So with the entries controlled a small piece of the force defended the exit points while the remainder moved in and anyone who resisted were killed on sight, and thus by the time they were finished nearly the entire town was dead.
Fall of the Prison
"

Bad timing. Pity. Reliable help is so hard to find these days. Come in my dear; you're just in time for tea!

"

—

Mad Hatter
During this assault the Madd Hatter would lead a small force against the Braavas Dungeons defended by the man of whom would eventually become The Insane Hare and betrayed from within by more rebels of the Knave of Clubs the prison fell quickly and everyone was executed outside of the rebels and those deemed by the rebels to be in line with their work. The Mad Hatter would during the execution take the body of the Insane Hare and remove his body from the prison taking him to his lodgings outside of Braavos where he would experiment on him creating the rabbit form he would become naming him the Insane Hare. One of the survivors of this massacre was a young slave who would become the Red Princess of whom would bow before the attackers leading to her survival, and eventually rise within the White Rabbit Army. During this violent massacre Natashia waded into the city unknown that many of those killed were soon to be added to the Mad Hatter`s entourage of Magi creatures, and she entered to the site of piles of dead, and the burning remains of a once large town. Those that were left were mainly women and children, and it was in this moment that Natashia came to a conclusion.
Founding of Hopper
"

Braavos was where it would begin. From the ashes of Braavos would rise the greatest city the world would ever see.

"

—

Natashia Cole
During there conquests they would kill all the men and in this way only those true to the White Rabbits would remain fighters, while the women would be used to create children who would be the incoming recruits. This took place very quickly as she begin pairing up the soldiers in her army with those women that had survived and the children were swiftly taken in if their parents were dead or they were remained with their mother if she survived. All of this grew quickly, and the soldiers went about rebuilding the damage that had been done to the town, and the town of Hopper was reborn. Where once the town of Braavas was a town for little more then 1200 people the new town of Hopper would hold the thousands that Natashia envisioned would become a member of the White Rabbit Army. During the growth of Hopper the Red Princess would rise to gain her title as she expanded the growth of food through her knowledge of pig farming and this proved a great boom to the growing city and capital of the White Rabbit Army.
Continued Growth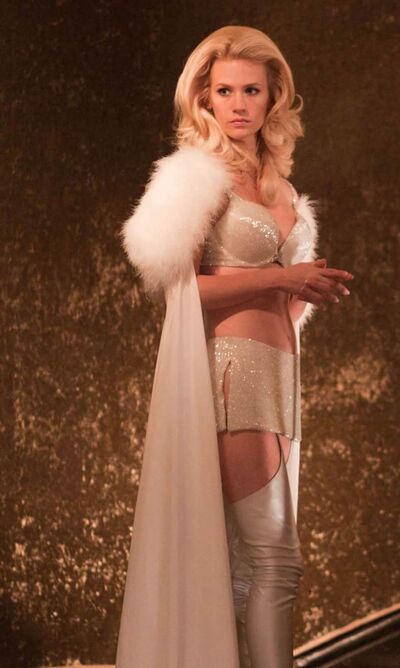 "

Braavos was where it would begin. From the ashes of Braavos would rise the greatest city the world would ever see.

"

—

Natashia Cole
From their new capital of Hopper the White Rabbits begin systamatically massacring the nearbye villages and in each attack they brought back more and more wealth, weapons, women, and children back to Hopper which over the course of two years of this increased from some 2,000 soilders to some 7,000 of which 2,700 were White Rabbit soilders. With this growth the number of children indocrintanted into the Rabbit were increasing dramatically and each child was a devout follower of Natashia and the religion of the rabbit. Located far in the west of the crater the White Rabbits were relativly hidden and the brutal nature of their attacks meant there were no survivors to complain to anyone who could help. As they expanded they had basically killed all the men in their area and so the next stop for the Rabbits was to expand into the city of Pentos which had a population of some 8,000 people. This would be their greatest accomplishment and in if they suceeded there army would swell with women, and through these women the next wave of recruits eventually. As the planning for the invasion of Pentos went on it is important to note that the luitenant of the Rabbits in the form of Knave of Hearts was continueing to recruit followers to the religon of the Rabbit and in this way there was a constant stream of recuits coming in from far away Pontus, as well as recruits from Lorath who were being recruited by Luiteneant Cheshire Cat.
Murder of Marge Lones
She has to die. Do this thing for me
Murder of Marge Lones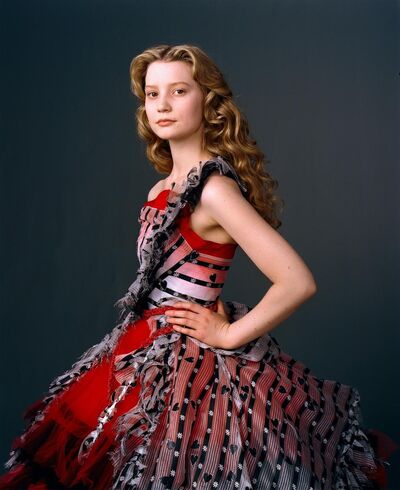 "

She was the first taste of what he wold have coming to him. He thought he was beyond any sort of punishment and his sisters ruined body would show him how wrong he was.

"

—

Natashia Cole
While the planning was going on Natashia became aware that Marge Lones the beloved sister of Pavio Lones was incoming to Pentos in order to visit their brother Hank who was one of the main targets of the invasion of Pentos. Marge Lones was coming with a troop of soldiers alongside her bodyguard lover Francis of House Yendarrion of whom was planning to propose their marriage during their time in Pentos. Natashia ordered her most loyal follower and sister in Alice to deal with the women, and she made sure that her sister understood that this was going to be as a killing could get. Alice went with the Mad Hatter, Meshire Cat, and the Knave of Clubs alongside an assortment of soilders and once they had entered Pentos they followed Marge Lones for a day before ambushing were she slept with Francis Yendarrion leaving Francis brutally killed, and kidnapping Marge and taking her west of the city before leaving her naked in the forest. Once she woke up they left a trail for her towards Pentos and they proceeded to stalk Marge Lones for two days as they drove her farther and farther towards Pentos. When Alice finally believed they had gotten the correct amount of fear out of her she bid Mad Hatter to kill her and leave her body in the most violent of ways in the garden that her family loved so much. The Mad Hatter obliged and dragged her all the way back to the garden where he discovered that her brother had guards searching the area for any signs of where she might have gone. The Mad Hatter waited until nighfall and then brought her to the center of the garden where he proceeded to do the actual act of killing her. Knowing he had to make it appear ritualistic and she had to have pain he proceeded to ceremonially butcher her and then her body parts were left strewn about the ground. With her death secured Natashia had Meshire Cat, and Alice watch the scene unfold as Hank was taken to see the body, and they relayed to her the pain and anguish that was all over his face as he looked at the scene, and all Natashia could think about was how he was next.
Fall of Pentos
Pentos was the first real step for us. We took it and there was just no hiding anymore. After Pentos we either won or we died. I didn't plan on dying. My plan was to watch those who had done me wrong fall into ashes.
Fall of Pentos
Main Article : Invasion of Pentos At the end of the Rise of Lucerne there is a small exert where a guardsmen on the tallest tower of Pentos looks out to the west of the city and sees a large army amassed in the pitch of night outside the walls. And as he looks closer he sees the gate opening for them. As the guardsmen rushes to ring the bell alerting the city he is sliced from behind by a man he describes as a skinny man wearing a mask that looks like a strange cat. This could very easily be Cheshire Cat, or Gnat the Cat, but either way this signals that the invasion has gone ahead and with the situation the guardsmen described the chance of success for the rabbits is very high.
Family Members
Relationships
Main Article : Relationships of Natashia Cole
Pavio Lones
See Also : Pavio Lones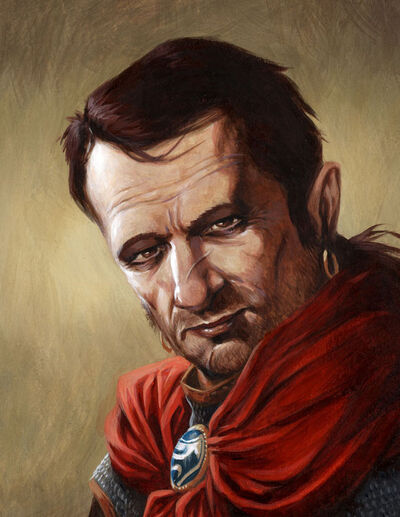 "

I had once looked upon this man as the pinacle of humanity. His beauty was painful to behold. His charm could make you do anything for him. All that is gone now. Everything I loved about his I now despise. Everything that once was true about him is now a lie. It was always a lie.

"

—

Natashia Cole
Pavio Lones and Natashia Cole first met when Pavio entered Caryle and begin attempting to extend his trading relationships into Bolten. This was of course nothing more then an alternative to the real plot of Pavio which was as always to bed as many women as he possibly could. The man was obsessed with sex, and when he first saw Natashia Cole he was enamored by her beauty and thus decided to make a real effort to make her obsessivly give in to him. This obsession eventually led to a very serious sexual relationship of which ended after she became pregnant and her parents forced him out of the town. When he left he forgot completely about her but she didn't and she later on followed him to Pontus where she hoped to continue their relationship. When she met him again his words were the ones that would bite deep and force the once kind and gentle young women into a monsterous person capable of anything in order to get her revenge. She now leads the White Rabbit Army and is attempting to work her way to Pontus in an attempt to kill him on his terms.
Alice Cole
See Also : Alice
Mad Hatter
See Also : Mad Hatter
POV Role
Ad blocker interference detected!
Wikia is a free-to-use site that makes money from advertising. We have a modified experience for viewers using ad blockers

Wikia is not accessible if you've made further modifications. Remove the custom ad blocker rule(s) and the page will load as expected.