Rosalie Hale
is the secret child of Tarnide and Bellescia Hale making her a member of
House Hale
. Rosalie Hale has one sibling in the form of
Jasper Hale
of whome is a member of the Shadow Council, and top of that is one of the best friends of the King of Lucerne in the form of
William Lovie III
. Rosalie Hale is also the love interest of
Emmett McCarty
of whom she met during The Journey and the two have been basically inseperable since this day, although she is having trouble getting pregnant with his child but their relationship and marriage ended following her inability to get pregnant and his subsequent affair.
Rosalie Hale would be born the second child of Tarnide and Bellescia Hale which made her one of the more influencial young nobles in Lucerne. Rosalie lived her life in Forks, but she was secretly born in Lucerne to House Hale nobility. She was sent away because her parents were not yet married and feared for their reputations if anyone discovered what they had done. Her life was very difficult in Forks, and she was nearing the end of her hold on life when Emmett arrived and gave her new reason to live. This end was mainly due to the fact that she was constantly abused by the patrons of the pub, and this continued without any response from the owner who made a jump at this poor girl. Following a confrontation brought on by William Lovie she has reentered House Hale, and has taken over running the house following the madness, and ensueing banishment of her mother Bellescia Hale.
History
Growing Up in Forks
"I grew up surrounded by a cloud of darkness over my head. Living in that orphanage made you feel like you were just the lowest class of human on the planet, and then to leave the orphanage only to find myself being a bar hand at a tavern didn't exactly make me long for the world."
-Rosalie Hale
Rosalie lived her life in Forks, but she was secretly born in Lucerne to House Hale. She was sent away because her parents were not yet married and feared for their reputations. Her life was very difficult in Forks, and despite the fact that she was close friends with Bella Swan she really didn't have anyone close to her since she was always so sad that she never was given a chance by most people to be their friends. All of this depression was leading her towards the end of her hold on life when Emmett arrived and gave her new reason to live. This end was mainly due to the fact that she was constantly abused by the patrons of the pub, and this continued without any response from the owner who didn't want to threaten his money business by attempting to help the poor young girl. She feared telling Bella Swan, and she refused to be the charity case of her best friend so she continued to live above the tavern where she was constantly attacked (luckily never sexually) by the patrons of the tavern. This continued even when she was joined in her room by Alice Lovie of whom had been banished to Forks by the spell of Bill Lovie.
Dragon in Forks
It was like this constant ache in my head the entire time I was in Forks. Something felt wrong but I could just never place my finger on the reason behind it. While I lived this fake life I just kept living within my dreams.
Life in Forks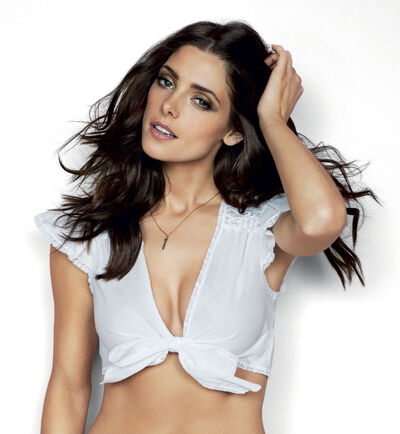 "

I don't remember anything. All I know is my name is Alice, and I have a terrible pain in my head.

"

—

Alice Lovie
Following the spell ending the existence of Alice Lovie in the memory of those who knew her Alice Lovie was dropped off in Forks by Bill Lovie's cronie Kieth Schwartz. Bill had set her up with a job in Forks, at a local tavern, where he silently hoped she would be killed while working there and on top of this he created back stories for her where in her parents were killed, and she had left Lucerne because of this. When Alice awoke in she was on the ground on the side of the road and her head was in horrible pain, and so debilitating was the pain that she was unable to move four hours and found herself forced to pull herself into the ditch at the side of the road which saved her from being run over by the constant wagons that crossed the roads. In debilitating pain from the spell she found herself unable to move and thus she would be forced to sleep in the ditch using her jacket as a means of covering herslelf and woke up hours later finally able to raise her head. Finally able to move she got up from the ditch and in the early morning darkness she could see the outlines and fire of the nearby city of Forks and the created memories of the spell drove her towards Forks where she could find things in her mind that told her she worked at a local tavern, but despite this feeling she also felt as if this was somewhere strange to her and not her real home. While she had been in debilitating pain, and sleeping in the ditch she was being watched by Keith Schwartz, Stephan De'Marco, and Johan Snow of whom the three would have starkly different views of what was happening with Kieth and Stephan caring little for Alice while Johan Snow would feel terrible and during the night would leave food in the ditch which led to Alice surviving and being able to make her way forward. When she arrived the tavern owner who had been paid by Bill Lovie went about punishing her for her lateness, and then on Bill's orders prepared to make her life a living hell.
For Alice despite the memories she had been given as a part of the spell her life in Forks just felt wrong to her, and no matter what she tried she couldn't shake a silent depression that wracked her so completely that on most nights she could not sleep because she was crying so hard. To add on to this her boss the owner of the tavern in the form of Flavius Elvorix II. seemed to hate her with a passion that she had never known before with Flavius going out of his way to cause her problems. Things became somewhat better for her when she become friends with Rosalie Cullen of whom had secretly also been sent to the tavern as a means of hiding her bastardy beginnings and thus her father Carlisle Cullen had kept in contact with her through letters but never revealed who he was in constant fear of the shame it would bring him. Rosalie and Bella would share in a mutual grief which while neither could completely describe to each other they were at least able to give each other comfort as the pain of their existence threatened to push them over the edge and for Rosalie towards suicide. There friendship would expand to a third person where while there were walking the streets of Forks late at night they found a girl hiding out in some bushes and talking to her they discovered she was Bella Swan, and was hiding from her father who she had gotten into an argument with. The two would hide her at the tavern that night and would be nearly executed when Lord Swan finally discovered where they were but she lied for them and they were protected by Bella and following this she would return to the tavern with her cousin Brody Swan and the three would build a strong friendship.
Stephan De'Marco
"

Monsters come in various shapes and forms Alice. Some monsters are hideous and can be discovered quite quickly. Others I fear are more like the monster you found in Stephan. They aren't hideous. They aren't easily seen.

"

—

Bella Swan
During her time in Forks while she was stuck without her memory Alice became involved with Stephan De'Marco and in this relationship she became enamored with this boy that showed her the kind of attention she had been craving since she had been in Forks. She originaly met him through the bar that she and Rosalie worked at, and the moment she begin talking to him Rosalie attempted to step in and make him leave, but he was so charismatic that he convinsed Alice to ignore her friends warnings and to leave with him. Throughout their time together she was constantly though feeling that she was unimportant in comparison to many of the other people that he surrounded himself with, and this didn't get any better. Alice made numerous attempts to make him care about her, and many of the things that she did she felt ashamed by, and as it continued it caused tension between her and Rosalie of whome did not like him and what he was making her do. During this time she found a soundboard for her confusion in Bella Swan, and this along with some other things had a large effect on the reason they became the best friends that would grow into being. In fact his behvior became more and more unstable as time went on and this behavior first started out as his becoming permiscuous on a level that even Alice knew was happening. She confronted him on this and this confrontation would lead to the next evolution in his dark behavior.
"

I went into his room and found him half naked with two women laying on his body. They held him tight but the general appearance of his body was such that it was clear he cared nothing for these girls, and watching him this way made me completely confused as to what crazy part of my mind cared for this boy. As I coughed in order to wake him up the two girls spung up and clothed themselves quickly before skulking out of the room. The entire time this went on he just lay there unmoving. He stared at me the entire time with nothing in his eyes but the faint appearance of amusement. When I started yelling at him, his eyes changed into something different and it wasn't until he got up and slapped me in the face that I understood what his emotion was.

"

—

Alice Lovie
The moment he slapped her everything changed. She realized in that moment that she was crazy to be staying in this situation and she simply put her hand to her cheek to shield herself from the pain before crying and trying to leave the room. As she pulled open the door she felt his hand on her arm of whome pulled her back into the room and tried to have his way with her. As his hands ran up her body she knew where this was going and she refused to accept this was going to happen to her, and so she lashed out at him. As he flew off of her she grabbed a pole from the corner and smacked him across the face knocking him uncontious. She then walked past his now motionless body and into the street where she stumbled her way towards Swan Keep where she hoped to find Bella Swan of whome she knew would protect her from his vengeance.
Bella Steps In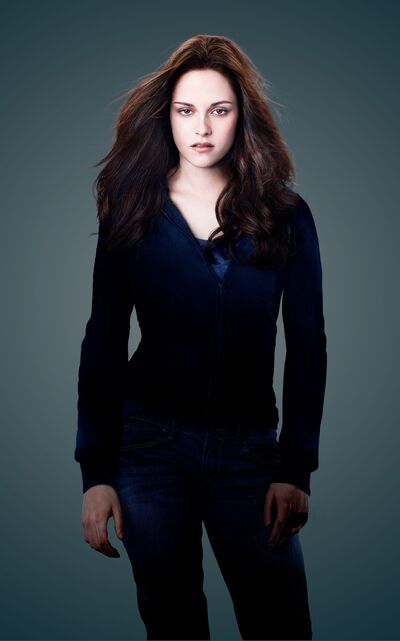 "

I knew I should have gone to see Rosalie because she was the one that deserved the right to tell me she told me so. I just knew how that conversation would go, and after nearly being raped I really wasn't in the mood to be yelled at anymore so I went to see Bella. Her home in Swan Keep never felt as inviting as it did walking across the drawbridge and seeing the white armor of the Swan Gaurds.

"

—

Alice Lovie
When she arrived at Swan Keep she was greeted by the gaurds of whome led her into the back stables where Bella was spending her day, and the moment that she saw Bella she begin sobbing and fell to the ground where she was met by the arms of Bella surrounding her in a loving hug. Alice clung to Bella for sometime before she was finally calmed down enough to explain to Bella what had happened. She made Bella promise not to do anything about it, and Bella in a shocking move refused to let this go, and told Alice that the first chance she got she would be telling her father of whome she knew would have him removed from Forks. Alice attempted to make her change her mind but Bella was unmoving in her opinion of what she had to do, so Alice simply clung to Bella and prayed that nothing would happen. But she was wrong, and the moment that Alice went to sleep Bella left her room and went to see her father of whome was still awake. She told her father what had happened and her father did exactly what she knew he would do when he summoned him to Swan Keep to anwser for his crimes. Instead of arriving in Swan Keep he got notice that he had been recalled to Brill and thus would no longer be in Forks.
The Journey
Main Article : The Journey
The Journey
Sometimes to see what the world looks like, you simply have to go outside and look.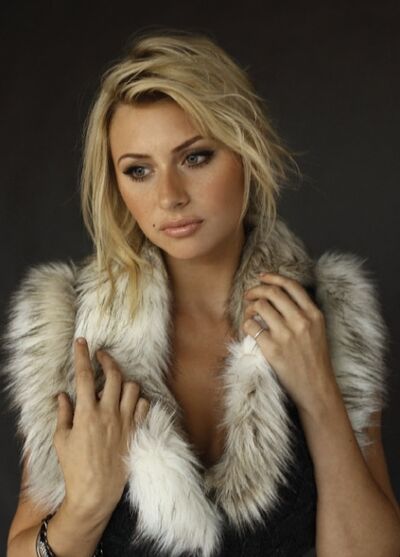 "

You can choose to keep being the wandering playboy prince of the Valley. You could spend every year until your father dies doing just that. Trying to rebel against your father by squandering your potential, is only hurting you. Be the man your mother. Be the man I see you can be. Save these people. Save your people from the hell that your father hed led them into.

"

—

Catherine Lovie
William Lovie III.'s coma had caused him to have no memory of his sister and anything to do with her which left him suffering headaches and finding his happiness in sleeping with other noble girls in the city, and this behavior continued to spiral out of control until the arrival of Lanna Lannister. Lanna Lannister had been a romantic partner to Jasper Hale, but had also slept with William several times including mothering a child with him in the form of Termin Jest of whom she believed was Jasper's but in fact was William's child. Lanna arrived in Lucerne with her mother Cersei Lannister of whom was visiting for a trade negotiation and would only be in the city a few days but wanted to see Jasper so came with her aunt and tried to see him but discovered from Rosalie Hale that Jasper had left for Nortburg with his grandfather and thus unable to see Jasper she went to see William of whom was at the pools with Edward Cullen, and Leven Martell. William finding her as beautiful as he remembered he talks to her after she is unable to find Jasper, and seducing her she follows him to his fathers throne room where he demands everyone to leave and then sleeps with her on the floor in front of the throne. Lanna and William have a long discussion about their respective lives and the discussion of her child comes up implying for the first time that her son Termin Jest could be Williams, but this is laughed off by William and following this the two sleep together but are stopped during this by Catherine Bell his aunt of whom he has a serious conversation with about his life. Discusted with himself for this he listens to his aunt and goes to Edward and the two come together to decide its time to truly change thus marking the begining of the Journey as William could no longer take the person hes becoming alongside the increasingly depressing dreams he suffered from each night and was forced to attempt to deal with them through finding the places in his dreams of which a common place was a tavern in Forks.
Look at the world father. You were born into this land, and you have told me hundreds upon hundreds of times how much you used to love it. Look at everything you have done to it. You destroyed a city for no reason, killed hundreds of good men out of fear. Is this how you want to be remembered father. Is this the world you want to leave behind? I know you were a good person once. I have all the evidence laid out in front of me as to why you are the villain of this world, but I don't fully believe it. Don't end it all here, and be remembered as a monster..
"Where are you taking me Will?"
"If I told you then it wouldn't a surprise."
---
"Does Jasper ask about me Will?"
"Not that I recall."
"You know his son is almost three."
"He know's that."
"He's just willing to ignore it."
"You know his grandfather."
"Tarnide is a monster of a man."
"That he is. I always think of him as a lesser version of my father, and that does not say anything good."
"You two were always bonded by your hatred of those two men." "Tell me Will why aren't you married yet?"
"Amber left would be the easiest anwser."
"But whats the real answer."
"It's gotten really easy to not have any responsibility."
"Don't you want a family?"
"I want it more then anything in this world."
"Then why don't you start your family?" "Your twenty years old Will. There is talk that your infertile you know."
"When did this talk begin?"
"Its been going on for some time Will. How many girls have you slept with and how many children bastard or not do you have?"
"You had a child."
"That child is Jasper's."
"Perhaps it is mine. You and I were sleeping together at the same time. Why could it not be mine."
"Would you want it to be William?"
"If it was I would be a father to him."
"You taking responsibility wasn't my question. If Termin was your son would you be happy marrying me and being the father of my children knowing where my heart lay."
"I see your point."
---
"William I'm not dissapointed with you." "No one is disappointed with you. Everyone just sees you as being capable of so much more then sleeping around for a living."
"You think I don't know that. Every day I get up and there is this hole in my mind. This giant gap of memory and it tears away at me."
"Memories are just that Will. They are glimpses of something that has already happened."
"That doesn't make it hurt any less."
"Life hurts my love."
"It shouldn't hurt this much."
"Just because something hurts doesn't mean you should stop living."
"Tell me what I should do?"
"Find anwsers. Find love."
"I can't remember anything more then a blurred image, and the girl who I love ran out on me when went into a coma."
"You know thats not what happened with Amber William. That girl loved you of that there is no question."
"Then tell me why she left?"
"If she left I believe there was a good reason." "Find out that reason."
"Lanna sent she went to Forks."
"Then go to Forks."
"Father won't even let me leave Lucerne Hold."
"Make him." "Your twenty years old William. You are the prince of the Valley of Lucerne. When my brother dies you will be king. You do not need his permission to leave the city."
"I will have to tell him something more then me wanting to find Amber."
"You'll think of something. Talking people into doing what you want has never been something you struggled with."
"Thanks Catherine. For...for being the mother I wish I had. For being there for me when I didn't deserve anyone by my side. Thank you...Thank you for loving me through it all."
"I love you William. You never have to thank me for that."  
Confronting his father Bill would at first completely reject any idea of him travelling outside of Lucerne, as Bill understood that he was beyond hated outside of the capital, and that worried him for what people might do to the prince. In the end though he realized that William was not going to take no for an anwser and relented by sending an elite troop of soldiers with him, including Carlisle Cullen of whom William had lost all trust in.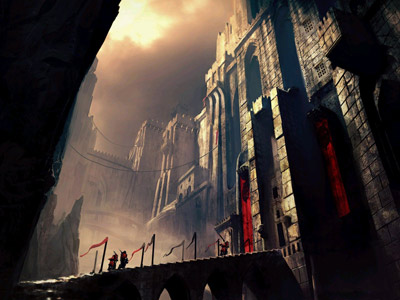 "

It was the first time in many years that I had seen the outside of the Lucernian Mountains, and it felt so different. Like a feeling in the air everything felt tense out in the valley.

"

—

Edward Cullen
William Lovie III. left the city of Lucerne with Edward, Leven, Jasper, Emmett, and a guard unit of sixty men led by Carlisle Cullen of whom had been commanded by Bill Lovie to attempt to maintain his position, but both knew this was nearly hopeless. When they arrived outside of the city they were met by Levan Martell sisters and Ellia Snow of whom joined them with four more men from House Martell, alongside Joshua Jackson and Hayden Percy of whom brought twelve more men with him. Hayden was confronted by Carlisle about why he was there as he had not been commanded by Bill to do this, but Hayden was evasive and when the two had a moment of privacy he said that he worried someone would try and assassinate William during the journey. The group headed towards the safety of the city of Forks on horseback, and as they neared Nortburg William revealed that he had larger plans in mind and that they would be meeting several others in Nortburg. As they passed Norburg they were met by Radlet Scarlet, Dylan Steinmare and their accompanying four men of which further expanded out the group of those joining William on his journey.
"

He had an apologetic look across his face as he spoke to me, and I couldn't help but hate him and feel sorry for him at the same time. I didn't doubt whatever secret he kept he only did so with the greatest of reluctance.

"

—

William Lovie III.
On the ride their William and Carlisle engaged in the first of what would become many heated arguments between the two on the journey as William saw Carlisle as little more then a hand of his father. William desired to know how it was that Bill his father was so reluctant to allow him to leave Lucerne as for what reason would anyone have for wanting to harm him. Carlisle berated him about being unwilling to have done something like this before, and that he wasn't mature enough to understand what he was going to find in the cities. The engaged in a long argument in which it became clear to William that Carlisle was deeply aware of a number of important lies that were being told by his father, and that he had no intention of telling William. As Carlisle told William lies about the dislike the people had for him it was Hayden Percy that stopped the party and told William that actually the people were deeply in love with William and he was the only thing they did like about the ruling king.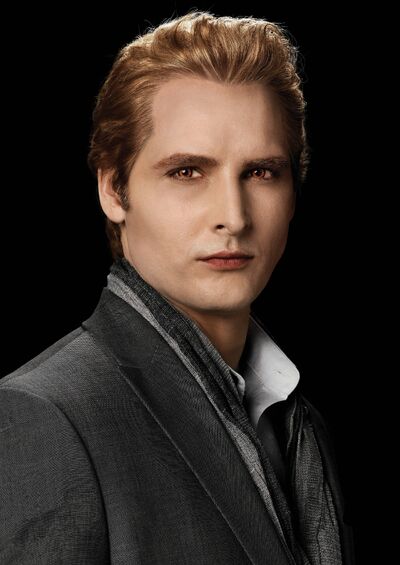 "

It was obvious to me that he was a liar. The only thing I wanted to know was whether he was just a really honorable liar, or the kind of liar that had to be dealt with immediatly.

"

—

William Lovie III.
Eventually when William realized that Carlisle wasn't going to break his father's confidence he stopped talking to him and the younger men, and Leven just socialized the rest of the ride to Forks. This silence between Carlisle and William didn't go unnoticed and Carlisle attempted heavily to reengage the young prince in conversation to no avail. Carlisle was stuck in a terrible place as he knew the scope of terrible things that Bill Lovie had done, and knew that the moment William arrived in Forks he was going to be told by Charlie Swan of the destruction of Tree Hill, and that alone would spark a quest of discovery which would only end with the discovery that Bill was responsible for the violence. Carlisle would at this point realize that there was no hope of protecting his old master in the way he had been commanded too, and thus he begin to hope for the success of William so that Bill would be removed and he would be free from the chains that bound him. Travelling the path along the river, it was at this point that William would send Levan Martell and her party eastward towards Stormwind so that she could tell the Starke`s and Lannisters that he was moving, and that he would be making his way east after he had visited Forks and Charlie Swan. Along with Levan he also had Radlet, and Martin travel westward towards Hillsbrad where they would tell Lord Genn Greymane of their intentions and make him aware that they would attempt to travel to Hillsbrad after they had visited Stormwind.
Look at the world father. You were born into this land, and you have told me hundreds upon hundreds of times how much you used to love it. Look at everything you have done to it. You destroyed a city for no reason, killed hundreds of good men out of fear. Is this how you want to be remembered father. Is this the world you want to leave behind? I know you were a good person once. I have all the evidence laid out in front of me as to why you are the villain of this world, but I don't fully believe it. Don't end it all here, and be remembered as a monster..
"I need you to do something for me Leven."
"You know I will do whatever you need Will."
"You won't like it."
"Spit it out Will."
"I was writing letters back and forth for several weeks with Eddard Starke. In these letters we discussed our meeting, and he told me that if I went to him that he would support me in my search for answers, and what came after."
"What do I have to do with this?"
"Carlisle can't know that I'm meeting with the Starke's. My movemement in the east must be done by someone that I trust without question."
"Why me William. My place is by your side. What about Jasper, or Emmett, or Marcel. What about anyone but me, I don't want to leave you."
Arriving in Forks
Main Article : Forks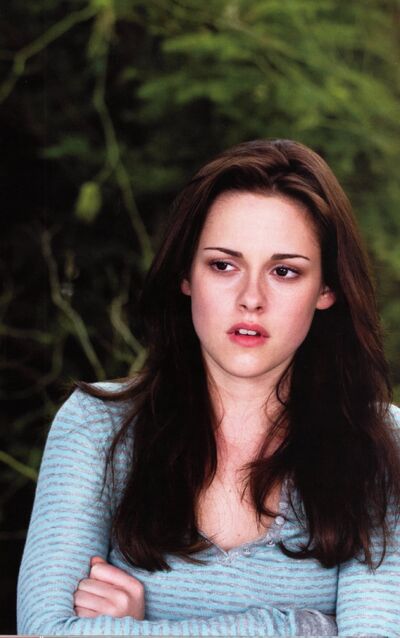 "

It was the first city I had ever seen outside of the surrounding area of Lucerne, and I don't know what I expected. From all the talk of my father I guess a burned down husk of a town screaming for my death wouldn't have suprised me at all.

"

—

William Lovie III.
When the group arrived at Forks the four of them simply sat and looked down at a massive city that for most of their lives they had not even known had existed. Each of the group spent a moment describing what they knew of Forks, at least what they had heard, and the simple fact seemed clear that they had all been fed a lot of lies over their life to keep them from leaving Lucerne. William told them all a story about how his father had told him that in Forks he had once been forced to put down a rebellion that started after the city wanted to kill him, and his brother. Jasper told him that his grand-father as well as clearly taken the party line and had told him and his sister that the city was a haven of criminals and rebels. Leven told the group that her father had refused to speak of Forks, and she realized now the reason was because he was ashamed to have to lie to her so he just simply didn't. At the urging of Carlisle they begin heading towards the town, and they would reach the great castle bridge of which Hayden Percy would travel ahead of the group with twenty men and have the way prepared for them and he did his best to try and keep who they were as something he only told the top commanders of the castle. After Hayden was able to get them through they made there way towards the city itself, and by this point guards from the castle had reached Forks and had begun spreading word that Lucernians were there, and they were of some high level nobility. As they entered the massive gates of Forks they didn't get twenty feet before the very well known and expensive armor of the Lucernians was seen on them which caused the people to begin swarming the group in the hopes of finding out who they were.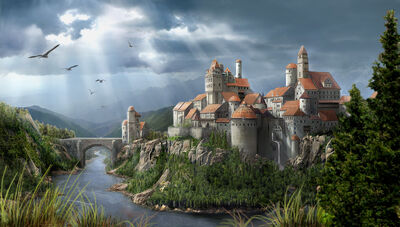 "

You could hear the roar of the crowd from everyone within the city, and like a tidle wave everyone within the city simply moved like they were automated towards the prince they had always dreamed of seeing.

"

—

Charles Swan
William didn't know how nearly mythical the Lovie's had become so he simply attempted to calm the crowd by telling them their prince and his best friends were on a journey to visit the Kingdom and that Forks was their first stop. If he didn't know before he knew after everyone in the crowd fell to their knees and remained deathly silent in their awe of the prince that they all hoped would become their King. Before five minutes the entire city learned of the coming of William Lovie, and a large group of Lucernians, and it took William begging the people to get up before they would finally stop kneeling to him. With the people back on their feet William and the group waded through the crowd that all attempted to touch the armor of their beloved Prince, and as this was happening Jasper, and the rest of the group followed very closely trying there best to keep an eye out for danger. As the groups of people all attempted to touch the armor of the prince the gaurd of House Swan, and his bannerman arrived on the scene to clear out the crowds and allow the prince through, but it took some time before they were able to get moving again. The arrival of Ser Richard of the Swan Guard would finally calm the crowd enough that he was able to line his Swan Knights along the side of the princes entourage, and from there walk them towards Swan Keep.
Golden Haired Boy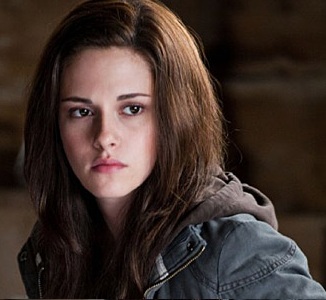 "

His beauty was painful, but it was the way he allowed everyone to touch his armor, and never once did I sence that he hated this or wanted these people to just leave him alone.

"

—

Bella Swan
While the crowd was clammering for their prince Bella Swan was in the tavern with Alice, and she heard all the noice outside. As she scaled the stairs of the tower of Trelly she looked out of the tower and finally saw the reason for all the commotion, and in that moment she was overcome. While she would never admit it to anyone even to this day during that moment she felt a pull towards the golden haired boy that she had never felt in her entire life. Her mind wanted with everything in her to return to her father's side where this knight was obviously heading to but instead her mind won the battle and simply stared lovestruck at the beautiful golden knight. After five minutes the group had barely moved due to the crowd sheer size and Bella remained in the same spot as she had been. Her only movement came when Alice approached from behind her and she fell startled by her friends arrival. Falling down before getting back up the two watched the group finnally make it out of the crowd after the Forks gaurd, along with the House Swan honor gaurd moved in and created a barrier so that the prince could move through the thousands now lining the streets.
"

Watching them grasp for my hand. Watching them cry out my name. Watching them do everything they did to try and make me see them was the first time I ever really understood who I was. I always understood I was powerful, but it wasn't until then I knew what I could accomplish.

"

—

William Lovie III.
William and the rest of the group would make there way now with the help of the Swan Knights and footmen of Forks through the crowds and made there way towards Swan Keep where they would arrive at to the site of Charlie, and Brodie Swan bowing to them while dressed in beautiful blue Swan adorned armor. Charlie would declare himself and immediatly William gave him the respect he deserved as an Arch Lord of Lucerne, and after giving him bread to signal that he was under guests right he alongside the Shadow Council and Hayden Percy would enter the Swan Keep. Carlie Cullen would attempt to follow them but Brody Swan would hold him back on the command of Charlie before following the rest of the group inside and leaving Carlisle outside with the remainder of the group. Charlie would tell William the first of what would become an ever increasing amount of bad things about his father, and Charlie told him that he was beyond happy to see that he had a chance to meet him before he perished in whatever the next plot of Bill Lovie was. William would be somewhat defensive of his father at first, but Hayden Percy would vouch for many of the things said, and this shocked William as he believed Hayden and couldn't believe that his father was causing so many problems. Charlie told William that Brody would take him on a tour of the estates while Charlie prepared things for William to see, so that he could understand what Charlie believed he could do.
Chance Encounter
"

Looking back the fear I used to have was just so palpibable. It was as if I would litterly die if I went to see this man that people were calling the most perfect thing they had ever seen. I should have been at his feet praying like the rest of them, but my fear kept me back. Considering how it ended I can't say I regret not going.

"

—

Bella Swan
Bella would continue to stare at William throughout the entire time he was surrounded and still in view, and as she did she arrised the questioning of Alice of whom also felt something for the prince out there but attempted to bury that within herself by asking Bella questions. Bella escaped the questioning and badgering of Alice that she go to see the prince, and instead made her way to the blacksmith of her father's loyal banner house House Black to basically hide out. She entered the balcksmith and admittedly spent the next few hours simply walking amongst the seemingly endless stable that surrounded the overall blacksmith. She was about to return home when she heard a commotion from the front of the blacksmith, and when she came out to see what it was she saw that the prince was in the next room talking to Arthur Black the brother of the House Black patriarch. Bella would watch as two other men entered the room in the form of Jasper Hale, and Joshua Jackson, and she watched as the prince laughed with them, and they seemed to love his presence. Arthur Black, and Jasper Hale would leave the area for a few minutes leaving William and Joshua to talk amongst themselves, and she watched as once he believed he was alone William appeared worried and talked in hush tones to Joshua of whom seemed to attempt to reasure him.
"

Seeing him like that was such a shocking thing, that I felt immobilized in awe. I had wanted to run away, and hide in a hole so deep that noone would ever find me. I had wanted to do anything to get away, but I couldn't move. The moment his eyes met mine, all the remainder of my resistence just flowed away.

"

—

Bella Swan
As the two continued talking Bella found herself transixed on the prince infront of her. She was so nervous that she wanted to run away and hide in the stables for the rest of her life, but before her cowerdess could allow her to do this she was spotted by Arthur who brought her precense to the prince of Lucerne.When the two locked eyes Bella had to hold onto a railing to keep herself from falling, and while William had a lot of experiance with women he couldn't bare to not touch this girl in a way he couldn't understand. William thanked Arthur, and told Arthur to take Jasper and Joshua and show them the remainder of the Stables, and Arthur quickly removed himself to the pain of Bella whose head was filled with crazy thoughts of love, and marriage. At first Bella was nervous and shy as she was with everyone, but William unlocked something inside herself that had been doment since the death of her brother Jacob Swan, and she begin opening up to him. Bella would take him to the more secluded spot of the Stables, and it was there that the two talked for hours and came to know eachother rather well, with both telling eachother things they hadn't told anyone elce before. This closeness was interupted by the fact that it was well past midnight and so he had to return her Swan Keep, and then make his way to the Tavern that they had taken over as a residence or Jasper was going to explode from worry. William walked Bella back to Swan Keep before the two parted but made plans to meet the next day at the tavern. As William went to leave her though Brody Swan would come out and whisper something to her which caused her to give Brody a kiss on the cheek before she ran back over to William and told her that she was going to join him since she knew friends at the Tavern. Several Swan Knights joined them in order to make sure Bella would be able to get back safely, and thus arm in arm they walked towards the Tavern with Bella leading them.
The Tavern Meeting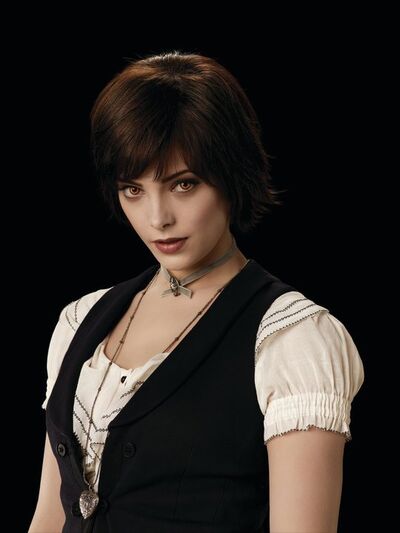 "

So much happened in that small run down tavern, that whenever I return to Forks I feel like I have to return there. Had we of stayed at a different tavern I'm sure that eventually I would have found my sister again, but it would have been longer. It would have meant one more minute away from my sister, and that was too much.

"

—

William Lovie III.
As the Lucernians arrived in Forks Alice joined her friend Rosalie Hale, of whom was known as Rosalie Woods due to her supposed bastardy birth, in her persuit of seeing the incoming group, but as they attempted to leave the tavern the owner slapped Alice in the face and forced her and Rosalie to return and not allowing them to see the group as they arrived. This physical abuse wasn't uncommon so Alice just moved about her business, and acted as if nothing had happened. Alice though felt a sort of connection to something in that group even though she had only seen the brief outlines while looking out the window, and that was more painful to her then any slap she would recieve. Sad about not seeing what was the news of the town she and Rosalie did their best to accept this and went about their work for the rest of the day as positvely as they possibly could. During the day they were shocked when the group entered their tavern and took up seats in the corner. With this happening the tavern owner Girardo Fauci would speak with Carlisle Cullen for several minutes, and once this conversation ended Carlisle came out of the office and saw Alice and was shocked to see her there, and not dead. Alice watched as Carlisle looked at her as if he knew her and she was very uncomfortable but attempted to make the best of it and simply tried hard to ignore his staring. Carlisle Cullen as a member of the Circle of Magi was not included in the spell that erased Alice from the collecive memory of the people of Lucerne, and thus why he was so shocked to see her as Bill told him that he had her assassinated.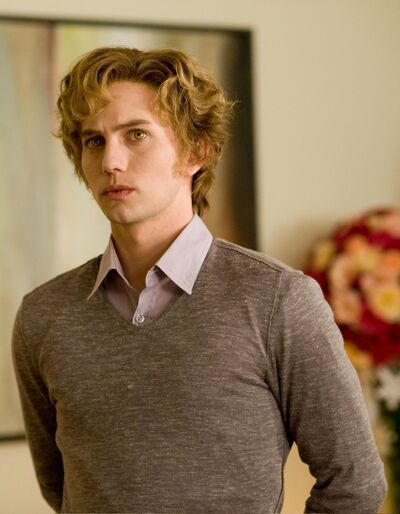 "

When I saw the gleaming armor of the prince's men I couldn't help but stand in awe of these men. So much was spoken of Lucerne, and since I had never been there I was left to my imaginations. They just seemed so polished, and downright perfect.

"

—

Alice Lovie
After at first being overwhelmed by attention by the tavern dwellers they were spared further harassment when Rosalie yelled throughout the tavern that they were going to close if they didn't leave the Lucernians alone. Alice spent the rest of the night watching as the group of Lucernians spent time in the corner, and she made the arrangements when a man named Carlisle Cullen introduced himself and basically said that the group needed lodgings for the night and they would prefer if they could simply take all the rooms in the tavern. As Alice moved about the business of moving their things to their rooms she came to be helped by a silent young man who introduced himself as Jasper Hale. The patrons of the Tavern were slowly removed as the men that guarded all these noble young men begin to take up the spots and guarded the door making sure the tavern was now safe for the royals to sleep in. As the two shook hands on Jasper's insistance they both felt a shock as if something inside them was kismat, and that they recegnized the feeling. They went about their work, but following the hand shake no more words were shared between the two. As Jasper returned to the table he returned to conversation with Emmett, and Edward where he revealed that he felt a connection with the young barmaid. Emmett was far to lost in his lust over the beautiful blond to pay attention to Jasper but Edward was completely listening and had never seen his friend with so much certainty in his eyes since before he had left. For the first time since the death of Hostella Jasper was actually talking to Edward, and this continued for several minutes until the emotions wore off for Jasper once Alice had his eye sight and he realized he was talking to Edward and would from that point on ignore Edward and only talk to Emmett, and Joshua of whom entered shortly after. As they continued to talk Emmett simply got up from the table without a word and walked over to the counter where once their he begin talking to the blonde barmaid. Edward and Jasper were shocked that the extremely shy Emmett had been capable of something so obvious, and once again a member of the group stepped out of his comfort zone and did something they were not used to doing.
William Returns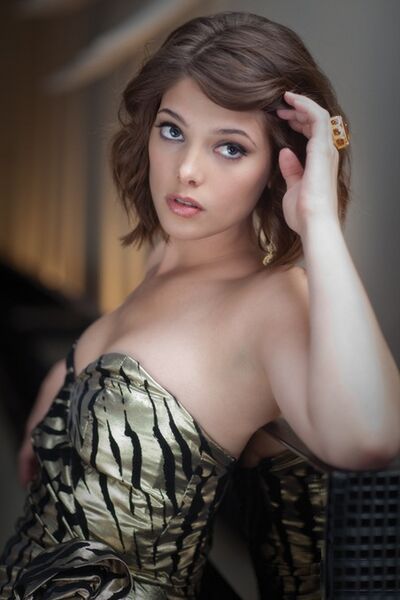 "

Bella said that she was best friends with two of the girls that worked at the tavern, and when I asked how she a noble got to be friends with barmaids she just laughed and shrugged her shoulders. Her nervousness in that moment just made me love her all the more.

"

—

William Lovie III.
The flirting between Rosalie, and the conversation between Jasper, and Joshua ended the moment the front entrance to the tavern opened and walking through the doors was William Lovie, and on his arm was Bella Swan. When Alice watched her normally dower friend walk in smiling while holding the arm of what she could only assume was the most handsome man in the kingdom she couldn't help but do a double take on the two. For the boys this was nothing new as Jasper and William had girls on their arms all the time, but the way he held her hand was something they hand't seen before as usually it was a more physical connection that William was after. The tavern was at this point basically at full copasity with all the guards and other members of their party so it was difficult for William, and Bella to see where the group was. As he looked around the tavern for his friends so that they could meet Bella his eyes scanned a tiny brunette girl standing behind the table and for a moment he was completely lost in thought. His mind went back for a moment and he had a hallucination of dreams he had been having flooding through his mind. Every dream he had ever had about the girl suddenly flashed back to him, and he nearly fell over if not for Bella holding his arm, and keeping him steady.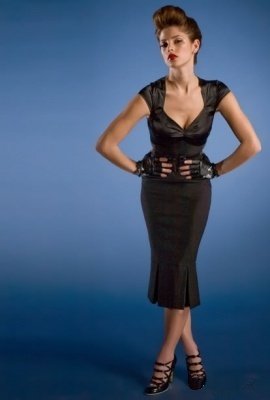 "

I didn't know what it was but when I caught a look at her it was a moment I cannot explain. I felt a sence of longing that I didn't know existed but it wasn't in a sexual way it was something elce. It was as if this was someone I hadn't seen in a long time and now I was getting a chance to see her again.

"

—

William Lovie III.
Seeing Alice awoke something in William, and at first Bella watched him as he looked at Alice, and she felt nervous that she wasn't good enough but as if he felt her nervousness he tightened his grip on her hand and looked down at her smiling. The smile he gave her wiped away the fear she had, and brought her back to the happiness that she was feeling the moment before. Across the room at the bar Alice nearly dropped the jug of liquid that she was holding and stumbled her way back into the store room to calm herself down. At first she was horrified that she might be attracted to her best friends date, and thus she decided to hide herself away in the storeroom. As William held Bella's hand and walked towards his friends who he had finally spotted he spied the blonde sitting on Emmett's lap and smiled at his friend who appeared to be smitten. He locked eyes with Edward who gave him a knowing smile, and for the first time in a long time he returned Edwards smile, as he believed Edward was happy for him. Jasper and Joshua would both say hello to Bella and the group got into a fresh, and lively conversation only interupted by sporadic kissing between Rosalie and Emmett.
The Storeroom Meetings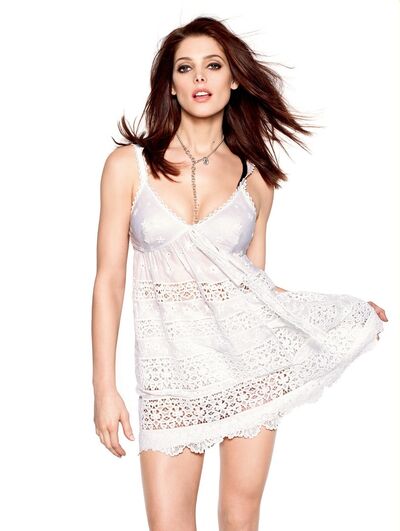 "

I sat alone in the storeroom hiding in the corner behind a box. I wanted with everything in me to go back out there and talk to the boy that had sent electricity through my arm just through a touch. I wanted to know more about who he was, and whether he could ever like a girl like me. But the only real though that flew through my mind, was speaking and seeing the prince again.

"

—

Alice Lovie
As the group talked and spent time together Rosalie, and Bella both wondered where Alice had gone too, and Jasper said that she was probably still busy like before. Bella got up from the table and went to see where she might be, and like always her noble stance meant that she was able to walk into the back where she found Alice sitting in the corner of the store room. Bella walked up to her, and sat down beside her and tried to find out what was wrong. Alice lied to Bella and told her she was nervous about seeing Jasper again because she thought she was having strong feelings for him and what was the point of getting involved since she was nothing but a barmaid. Bella looked her in the face and said she was so much more then that, and the group out there would never look at her as just a barmaid. She knew Bella was right but she wasn't ready to see the prince again so she told Bella to ask Jasper if he would come see her in the back room. Alice would hug Bella and tell her she loved her before Bella left to tell Jasper.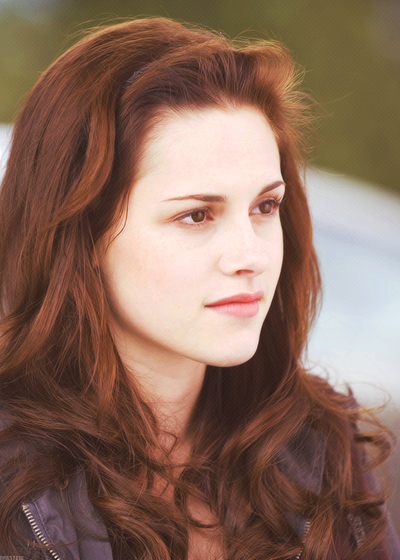 "

I didn't want Jasper to leave and think I was unhappy or didn't like him, so I thought the only way to see him without involving the prince was to get him to come to me. I'm guessing this would be the first time he chased a girl into a storeroom in his life.

"

—

Alice Lovie
Bella would return to the table, and say that Alice was in the back room because the tavern owner had forced her back there so not to bother the customers, and that she wanted to apologize to Jasper in person. Jasper would immediately go to the back to see her, and he found her now standing against the wall waiting for him. The two would talk, and eventually they would kiss against the wall before things got more heated, and they would make love. As Jasper and Alice were in the storeroom the group outside continued having a great time, but in the back of William's mind he continued to think of the brunette barmaid that he had seen at the front, but like Alice threw herself into Jasper, William threw himself more and more into Bella. The two continued to talk lovingly and didn`t know when Rosalie, and Emmett left to go to her room William decided the time was right to take Bella home, and he said goodbye to Edward and left a goodbye for Jasper before holding Bella's hand and leaving with her. Emmett and Rosalie would spend the night talking but for the first time in her life Rosalie had found someone who didn`t just want her body, and this led to the two to become quite close very quickly in.
"

For whatever reason as I walked with her the world just seemed clearer again. Memories seemed clear for the first time in the longest time, and looking at her smiling face as we walked hand in hand down the pebbled street I knew it was her. She was releasing me from whatever darkness had befallen me. She was the one to release me back into happiness.

"

—

William Lovie III.
Taking Bella`s hand and walking her down the street he was painfully aware that despite the appearance of being alone with her in fact he could make out Ellia Snow, and Hayden Percy following behind them keeping enough distance to remain private, but still close enough to move forward if something went wrong. William would enter the Swan Keep with her, and when the guards indicated that her father was away from the keep meeting several just arriving nobles from Highgarden he would take her back to the stables where they had originally met, and the two talked there for almost another hour, before the arrival of Charlie Swan, and a large troop of Highgarden men would cause them to depart eachother. As the shy Bella Swan was preparing to leave his side he would kiss her, and the two lost themselves in the kiss for several minutes before Hayden came into the barn to tell them the lady had to leave before they were discovered.
The Return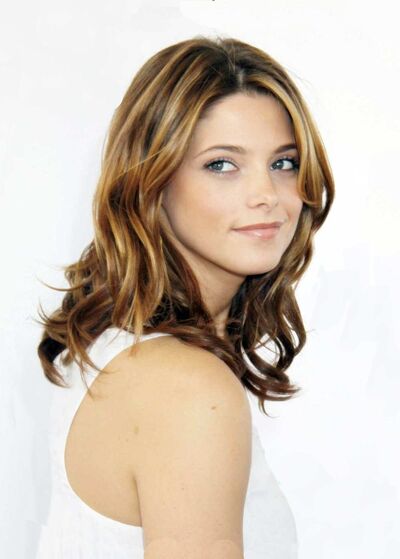 "

I had found my escape in Jasper's arms but even he wasn't enough to keep the constant thoughts of the prince out of my mind. I wanted nothing more then to just escape with him, but even after making love I still found myself thinking of him. I knew I had to go out and see him, and thus I took Jasper's hand and followed him out to the table.

"

—

Alice Lovie
As Alice and Jasper finished they talked about things, and Alice frankly asked him where he saw this going, and Jasper who was trying to be a good guy after everything he had done in the past told her that he would like to see her again. Alice was skeptical because he lived in a different city, and was a completely different kind of person in terms of importance but looking into his eyes she believed him. This didn't take away from the fact that Alice couldn't get the prince out of her head, and thus when Jasper extended his hand to take her back inside she took his hand and prepared to once again see the prince. When they entered the hall again she noticed the table was barren except for Edward who sat alone at the table drinking his water. When they arrived they learned that William had left with Bella, and Emmett had left with Rosalie, Joshua had went to bed, and with this Edward said that he too was going to bed, and said goodnight. Alice in that moment was sadly sort of happy that nothing was expected of her with Jasper and walked hand in hand with him as he escorted her to her small room four floors up the tavern. Collapsing into her bed she attempted to fall asleep but the screaming headache she suffered from was the worse she had ever felt before and she wanted to cry out in pain, but bit down on a pillow for longer then she would have liked to admit.
Gathering Storm
Arriving in Stormwind
First we saw Forks and were shocked at how many people there were. Looking at Stormwind you couldn`t help but feel the same. Everything my father had told me was a lie. That became clear the moment I looked through the Great Eye of Stormwind.
Arriving in Stormwind
"

We went by boat as by this point I understood the gravity of the situation in the valley. This was no longer simply me travelling the land, and getting to know my people. I was discovering destroyed cities, and a growing rebellion. This wasn`t the kind of trip I took by horse anymore.

"

—

William Lovie III.
Leaving Forks by boat the group now numbered nearly a dozen ships worth of men, and nobles all travelling with the prince of Lucerne, and for many this was people drawing lines in the sand. For the part of Bill Lovie this was the worst case scenario and he begin to try and find ways to stop William from realizing the truth once he reached Stormwind by trying to have his agents assassinate Eddard Starke, and in this way he commanded several of Ezio Ederiz's agents to go to Stormwind and kill him.
Return to Lucerne
"

I don't have the full story yet father, but I need to do this. Let me repair the damage that every single piece of evidence I've seen show me that you caused.

"

—

William Lovie III.
Family Members
Tarnide Hale - Father
Belescia Hale - Mother
Jasper Hale - Brother
Relationships
Emmett McCarty
See Also : Emmett McCarty
While on the journey with William, Emmett was very excited to see all the new women he could find when he went to Forks. When Emmett first saw Rosalie he was awestruck, and the beautiful Rosalie was so used to being hit on by men coming into the tavern that she was shocked when she was actually interested in getting to know the man.
"I got luckier than I deserved. Emmett is everything I would have asked for if I'd known myself well enough to know what to ask for. He's exactly the kind of person someone like me needs. And, oddly enough, he needs me, too."
-Rosalie Hale
Jasper Hale
See Also : Jasper Hale
Rosalie Hale is the unknown and secret sister of Jasper Hale. The two are fraternal twins, but have never met in a brother sister type meeting. The only person who knows of their connection is their grandfather, and he holds this secret very close to his chest. Although he could use it if the situation would lead to more power for House Hale .
"When Emmett pointed her out at the inn I remember doing a double take. It wasn't because I wanted to get into her pants, it was something elce. Some feeling in me when I saw her that I couldn't quite place."
-Jasper Hale
The two had very similar meetings when they were introduced by Emmett McCarty.
William Lovie IV.
See Also : William Lovie IV.
"For whatever reason I had never found myself lucky enough to have my own child. I had wondered for months what I had done to deserve such a fate, but then I saw little William. He latched onto my finger with his hand, and from that moment I loved him. He was the child I may not ever have."
-Rosalie Hale
Rosalie was having a lot of trouble having a child with Emmett McCarty and in this desperation she was happy for her friend's when Bella became pregnant with William Lovie IV. His birth would create a relationship between Rosalie, and him as she was one of the few trusted enough to be around the young royal while he was in such a vulnerable position. As Bella, and Alice rested from their time being exhausted from staying up constantly caring for young William it was Rosalie that was in charge of caring for William. Rosalie and the young son of the King and Queen have grown extremely close. This has a lot to do with the fact that Rosalie is seen very much and treated very much like a member of the Lovie Family, but alongside this is the fact that she is very nearbye a lot of the time due to her role as Bella's maiden.
Ad blocker interference detected!
Wikia is a free-to-use site that makes money from advertising. We have a modified experience for viewers using ad blockers

Wikia is not accessible if you've made further modifications. Remove the custom ad blocker rule(s) and the page will load as expected.